Tag Heuer has just officially announced their new luxury smart watch called the Carrera Connected. 
[contentblock id=1 img=adsense.png]
The company's CEO Jean-Claude Biver let slip a few details of the watch this morning, in an interview with Le Matin, saying that it will go for $1,500 and have "almost the same functionality" of the Apple Watch.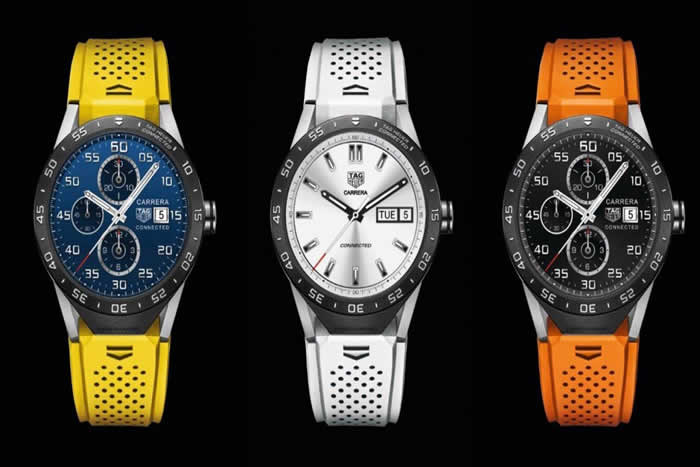 The smart watch, which has a dumb counterpart in the Tag Heuer Carrera analog watch, will be made of titanium and come with six customization watch bands. The Carrera Connected was made in conjunction with Intel and Google, and runs on Google's Android Wear operating system.
In a presentation in New York, Tag Heuer CEO Jean-Claude Biver said that this launch marks the marriage of the traditional Swiss watch world with Silicon Valley, and the future. Perhaps more importantly, however, the Carrera Connected represents the market's first luxury Android watch, meant to compete more directly with the Apple Watch.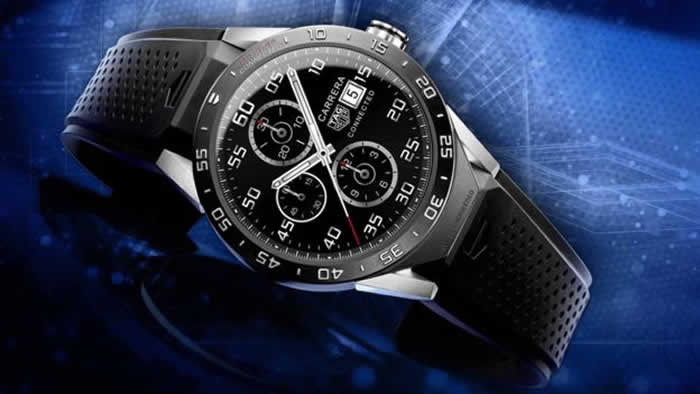 The watch comes with three customizable watch faces, with more to be downloaded from the Google Play Store, and is meant to resemble a luxury analog watch as opposed to looking like a smartwatch.  There are three counters on chronograph dials at 6, 9 and 12 o'clock and touching a counter opens the third party app in full screen.
[contentblock id=2 img=adsense.png]
Tag isn't just settling for Android Wear apps either, it has developed its own SDK and already has four exclusive apps which integrate with its bespoke watch faces. These include Insiders, RaceChrono Pro, Viewrangers and Golf Shot Pro, three of which have a sports focus, and all of which comes with free subscriptions when you buy the smartwatch.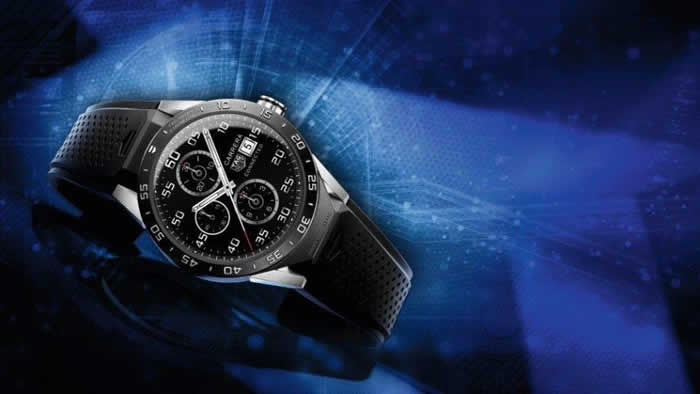 As well as Tag's efforts, users also have access to Android Wear apps – voice search, Maps, Translate and Fit are all key apps on the Android Wear platform and the Tag Heuer Connected is no different. Unsurprisingly Tag has taken care over the watch faces with three digital faces in black, deep blue or pearl white available at launch.
[contentblock id=3 img=gcb.png]
All show the date window and include other details from Tag Heuer's Carrera watches such as the hands, index, chronograph counters and minute track to make the Connected look as much like a mechanical watch as possible.