As no doubt many of you are aware, we are in something of a golden era of micro watch brands – with one of the newest watches to join this booming microcosm being the Monta Oceanking. The past ten years have seen the rapid expansion of many web-based brands, and the strong have survived, having done so by refining their product in an evolutionary manner.
[contentblock id=1 img=adsense.png]
Though each successive generation may be small in numbers, their effect has been incredible. They are fostering a literacy of design, production, and planning that informs each new model at a pace not matched by the larger brand who can be encumbered by their corporate ownership, committees, and marketing departments.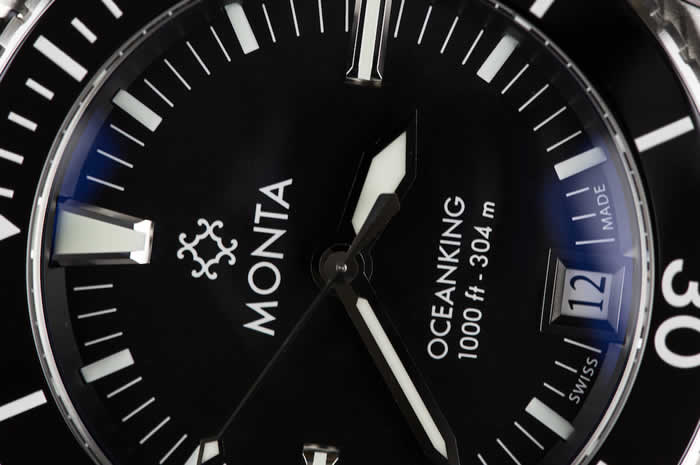 Interestingly, on large, the most successful brands within this indie online space confine themselves to the sub $1,500 price point, with their bread and butter models (usually dive watches) almost always well under a grand. Regardless of price, the goal is almost always the same, to provide enthusiasts with an alternative to the common players, the watches they see all the time and may already own.
In the same spirit, some brands have begun to leverage the same micro-brand format while offering an upmarket product, pushing towards a more luxurious, and expensive, evolution of the form. Enter Monta Watches and their first watch, the Oceanking.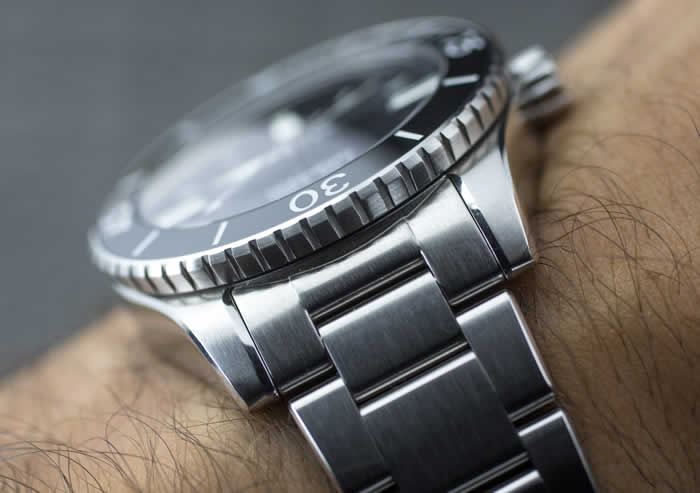 Enter Monta Watches and their first watch, the Oceanking. Monta Watches is a further expression of deep watch nerdery from the people behind Everest Horology, a company that makes high-quality rubber straps for Rolex sport watches. The connection to Everest is interesting because it establishes that Monta will have a proven understanding of the general sport watch enthusiast base.
[contentblock id=1 img=adsense.png]
Furthermore, as they produce these straps as a third party without the direct support of Rolex, they are undoubtedly well-versed in the dense frustrations of managing minute production details in the hopes of producing a high-quality non-casual product. The difference between a $20 rubber strap and a $225 Everest strap is all details, it's about the comfort of the rubber, the shape of the strap, the quality of the buckle, the fine finishing of the edges, and their ability to achieve a perfect fit with a product they don't control.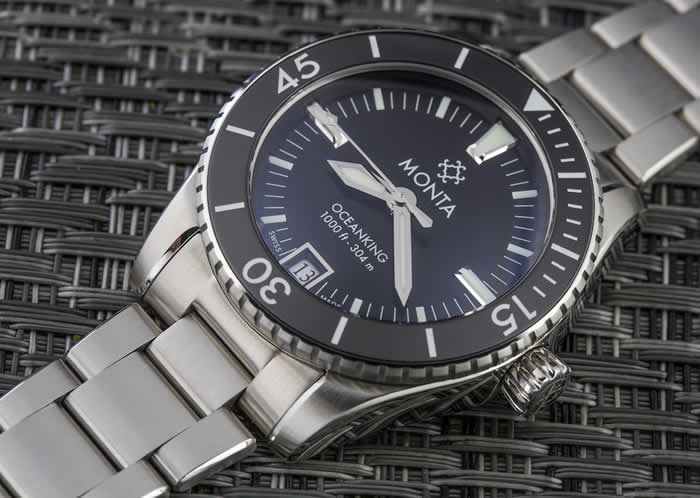 Before we get to the specs and all of that, one note. The Oceanking you see here is a pre-production prototype and Monta has confirmed that some small details, including pre-production crown internals and some minute finishing, have been sorted and improved for the final product. The Oceanking is a steel dive watch measuring 40 mm in width, 49 mm lug to lug and 13.8 mm thick.
It has 20 mm lugs, is water resistant to 300 meters, and weighs 157 grams with its steel bracelet sized for my 7-inch wrist. Case and bracelet proportions are excellent, with a wearable and comfortable in-the-flesh experience that is reflective of a thoughtful and detail-driven design process.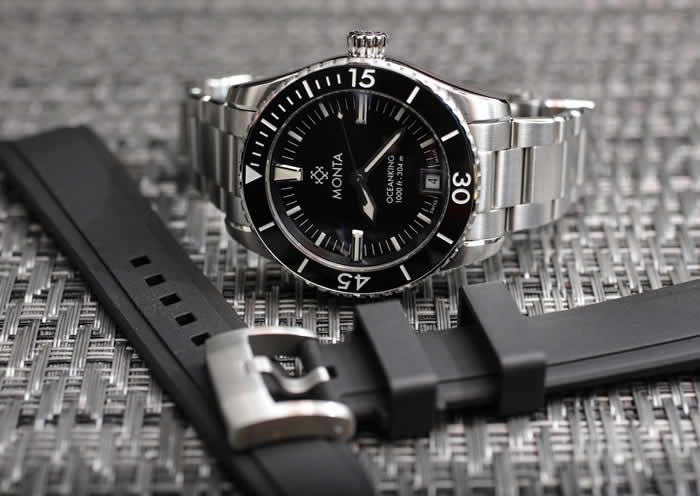 Speaking of reflective, the sapphire crystal is double domed and has an anti-reflective layer on the inside of the crystal. Despite this, I found the Oceanking to be hugely reflective. While less noticeable in day-to-day use, under the bright and exacting conditions for photography, the Oceanking proved to be a difficult subject.
[contentblock id=3 img=gcb.png]
This is inherent with double domed crystals and while the internal AR is functional, there is only so much it can do. That said, with a matte dial and polished hands, the reflective nature of the Oceanking does not massively detract from its day-to-day legibility. I found it very similar to my experience photographing the Halios Tropik, which is quite reflective but not in a way that bothers me in day-to-day wear.