Bradley Price, founder of New York-based watchmaker Autodromo, has a background in product design, but an absolute passion for automobiles. He owns Italian exotics (an Alfa Romeo GTV6, a Dino Ferrari), runs the car blog Automobilac, and speaks of his watches in terms of "fit and finish," terms typically used to describe the close care under which luxury automobiles are constructed.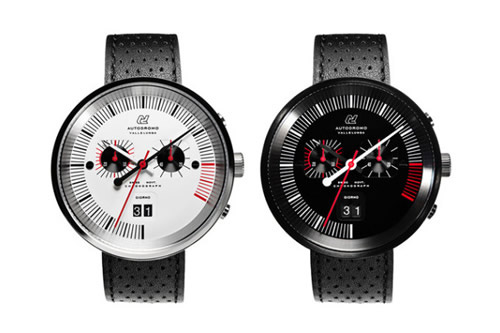 No wonder, then, that his timepieces, inspired by dashboard gauges of the 1960s and 1970s, have become the talk of stylish car junkies the world over. The auto connection is evocative, not gimmicky, and the clean, minimalist aesthetic – especially true of Price's latest model, the Vallelunga (pronounced vah-lay-LOON-ga) chronograph – makes for a watch that even dedicated subway commuters will love. Especially given the $550 price tag.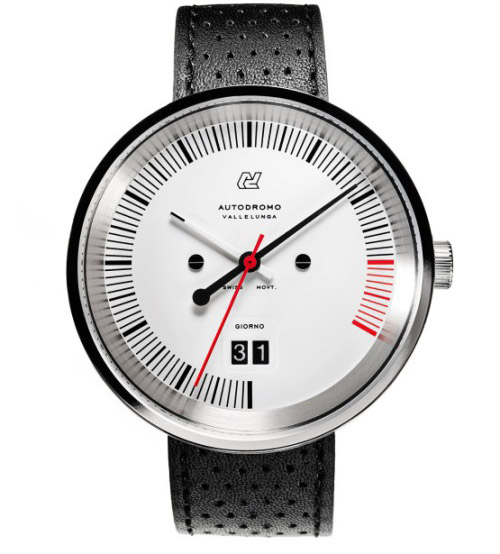 "There are a million options below $200 and above $1,200, so I wanted to hit that sweet spot by offering the build quality of a watch over a thousand bucks, but with a premium quartz movement to keep it less expensive," says Price of the Vallelunga, which is named after a road circuit outside of Rome.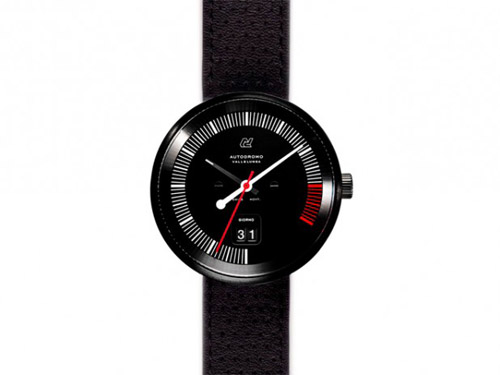 Details like a perforated leather strap (inspired by the headliners of old sports cars), stopwatch, 30-minute counter, and a big date calendar window make for a 42mm-diameter piece that's significant without being showy. "Car guys love chronographs because they're tied directly to racing, precision, and timing," says Price. "The Vallelunga has the minimalist aesthetic of our other models, but the racing enthusiasts still have something to play with."   Mensjournal