The great teas of the world come from just a handful of countries; China – Formosa (Taiwan) – Ceylon (Sri Lanka) – Japan and India. Explore the world's great tea plantations from Yunnan to Darjeeling…then on to civilized high tea in the world's great cities…London, Hong Kong, Cape Town…
[contentblock id=1 img=adsense.png]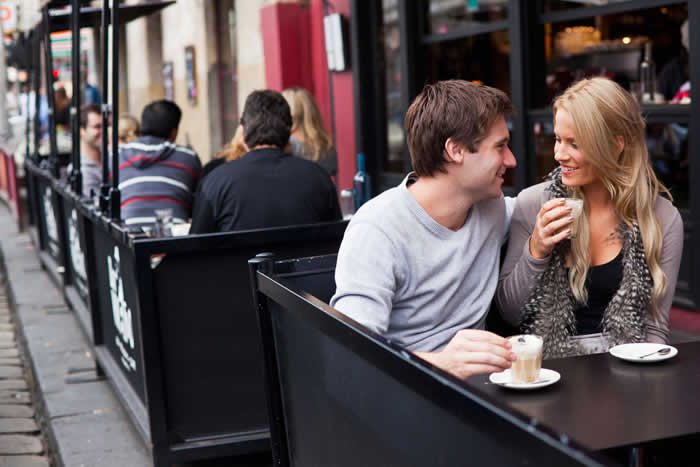 BANYAN TREE LIJIANG – YUNNAN, CHINA Tea had its genesis in China around 2737 B.C. Today, you can visit Yunnan, one of the great tea-growing regions of the world, and stay in a stunning new resort just opened in May 2006.  Adjourn to Banyan Tree's Tea Lounge to learn about the fascinating array of brews and try some of the finest selections. An outdoor stage will entertain and introduce you to the local culture. Lijiang has a demure beauty that is revealed in myriad forms — Jade Dragon Snow Mountain, the town of cobbled streets and thousand year-old bridges, the charm of the Naxi people and their customs…such qualities prompted UNESCO to include it on its World Heritage List. They also inspired the best-selling novel, Lost Horizon. This is the serendipitous world of Banyan Tree Lijiang. Delightful villas of various sizes have secluded gardens, private pools and views of the Jade Dragon Snow Mountain. Inside, they are cocoons of luxury and of course, there is the Banyan Tree Spa, famous for its signature treatments and products.
GORA KADAN – JAPAN is located in one of the secluded valleys of Hakone National Park, at the foot of Mount Fuji. Discover the natural wonders of ancient Japan here — the former summer residence of the Imperial family. This noble residence, set in idyllic surroundings offers beautiful Tatami-style rooms with cypress baths, sumptuous open-air baths, pool and jacuzzi. Rooms feature watercolor-worthy views of cherry, pine and bamboo groves and inside, your desk is a lacquer writing box with paper, ink, and a traditional bamboo brush, just in case you feel inspired to pen a haiku…After a visit to the nearby Japanese Botanical Gardens or the Art and Tradition Museum, savor traditional Japanese tea. Like no other culture or nation, Japan has elevated the art of preparing and serving tea to a spiritual philosophy. For dinner, you are escorted to a private dining room where you'll be amazed by a multi-course Kaiseki dinner, masterfully prepared. Gora Kadan provides a once-in-a-lifetime spiritual experience and elevates the art of hospitality and service to new levels rarely found elsewhere.
GLENBURN TEA ESTATE – DARJEELING, INDIA Today, India is the greatest tea producing country in the world.  With some 35,000 tea estates, India's annual harvest is almost one million tons. Home to numerous major tea-producing regions, the most celebrated is Darjeeling, high in the foothills of the Himalayan range of northern India, at altitudes of up to 6,000 feet, one of the world's greatest teas is grown. Considered by many to be the best, Darjeeling teas are referred to as the Champagne of teas. Visit Glenburn Tea Estate for one of the ultimate tea experiences! Scottish planters developed this working 1600-acre estate, high in the Himalayas near Sikkim, in 1860. Their home, lovingly restored, is now run as an all-inclusive retreat by current owner and General Manager Husna-Tara Prakash (the Prakashes are India's leading chaiwala, tea-planting, family). The Planter's Suite, with working fire and historic East India company maps, looks across to Sikkim. All rooms stunning mountain and valley views, embroidered linens and Darjeeling Green Tea toiletries.
CEYLON TEA TRAILS – SRI LANKA The verdant hills of Ceylon, now known as Sri Lanka, are planted with world class tea. In central Sri Lanka lies the Bogawantalawa Valley, known as the Golden Valley of Tea and home to the old Ceylon, replete with rolling green hills, plantation bungalows, high tea and exquisite service. At an elevation of 4,000 feet, lies Ceylon Tea Trails, four classic colonial bungalows built for British tea estate managers in the days of the Raj. These historic houses have been restored to offer guests the unique experience of life on a working tea estate. The artwork and furniture have been carefully selected to harmonize with the bungalow architecture. Unwind in the beautiful English gardens, plunge in the swimming pool, enjoy a spa treatment, visit a tea factory or spend an adventure-filled day biking, trekking and rafting. Enjoy Tea on the lawn, with Dundee cake, scones, strawberries and cream, with a 180-degree view of the viridian lake and mountains behind. Tennis, croquet and board games round out the experience of a leisurely lifestyle.
THE FUCHUN RESORT – HANGZHOU, CHINA nestles in lush, tea-covered hills and was inspired by the classic, 14th century Chinese landscape painting "Dwelling in the Fuchun Mountains". Designed by Amanresorts' architect Jean-Michel Gathy, this idyllic, pretty-as-a-picture, rural resort is located just 150 miles from Shanghai. Romantic pavilions sit by a glassy mountain lake and private villas lie in the surrounding hillsides with a backdrop of mountain peaks. This is the kind of place that one would think only exists in storybooks. Luxurious interiors combine modern and classic Chinese design elements — bathrooms are huge and some of the villas even come with their own indoor pools. The resort's Lake lounge overlooks the calm water, a golf course and tea plantation. This peaceful setting is ideal for savoring a cup of tea and contemplating nature. The resort's stunning 18-hole golf course was sculpted from the hills of the surrounding tea plantation and the Fuchun Spa embodies ancient Chinese principles of balance and harmony…
[contentblock id=2 img=adsense.png]
THE LALU – SUN MOON LAKE is located in the geographical center of the island of Taiwan, once known as Formosa. Teas produced here are referred to as Formosa Oolong Teas — one of the world's rarest and most delightful cups of tea. Set amongst the beautiful scenery of the mystical lake, the Tea House at The Lalu specializes in dim sum and assorted snacks along with a range of locally grown and Chinese teas. The Lalu is considered the most exclusive property in Taiwan and was once the favorite summer getaway for President Chiang Kai Shek. The Lalu's architectural design centers on the themes of utmost simplification of Zen style and is constructed with four major building materials of wood, stone, glass and iron. The hotel also features Taiwan's longest heated swimming pool (60 metres/197 feet) and The Lalu Spa with an extensive range of organic treatments. The surrounding region offers authentic cultural exhibits, festivals and events in a unique natural environment. Visit the temples, gardens and pagodas, and experience the beauty of Sun Moon Lake.
FAIRMONT MOUNT KENYA SAFARI CLUB was originally a private retreat for movie star, William Holden, and still maintains an aura of exclusivity and Old World romance in the heart of Africa. The only hotel in the world that sits directly on the Equator, the hotel is located about 200 km/125 miles north of Nairobi, on the slopes of Mount Kenya. Experience the club's equator-crossing ceremony, as well as afternoon tea in the Trophy Lounge.  With an assortment of Africana, antique Arab chests, a splendid array of game trophies, huge central fireplace and weathered Chesterfield sofas, the lounge has a clubby atmosphere. In this friendly, relaxed atmosphere, enjoy afternoon tea and cakes. The adjoining terrace has a telescope enabling you to get a closer view of Mount Kenya and its beautiful surroundings. Guestrooms are tucked into cottages throughout the grounds, featuring enchanting touches such as fireplaces and private verandahs overlooking the mountain. Take part in the club's many country pursuits — golf, fishing, horse riding, croquet, tennis, game drives and more.
MOUNT NELSON HOTEL – CAPE TOWN is South Africa's "grande dame" — a British Colonial-style hotel open for more than a century. The hotel also has the distinction of being voted 'The Best Tea in the World' by the UK Sunday Times. Afternoon tea became fashionable in the 1840's, 200 years after the first tea was brought to England from China. The Mount Nelson Hotel continues this British institution in its Lounge, where traditional Afternoon Tea includes favorites such as Pastrami Sandwiches, Smoked Salmon and Cucumber Sandwiches, tasty South African cheeses and biscuits, quiche and savory pies, not to mention the ever popular scones and strawberry jam and a grand assortment of tea cakes. A wide variety of teas are offered including Lapsang Souchong, Rooibos, Earl Grey, Darjeeling, Orange & Cinnamon, Green tea & Mint, and Jasmine Green accompany these taste sensations. Nestled at the foot of Table Mountain and set in nine acres of lush gardens, the Mount Nelson Hotel offers elegance and sophistication along with modern comforts and amenities.
THE PENINSULA – HONG KONG, CHINA serves a world-renowned, afternoon high tea. This is a Hong Kong "must" where you sit in the glorious columned lobby and are entertained by a 3-piece jazz band in an upper gallery. The Peninsula Lobby is one of Hong Kong's premier meeting places — a busy, but relaxed all-day drinking and dining venue. The classical grandeur of The Lobby is the epitome of all that is great about this legendary hotel. Created in the glamorous 1920s, the "Grande Dame of the Far East" continues to set hospitality standards worldwide, offering a blend of the best of Eastern and Western hospitality in an atmosphere of unmatched classical grandeur and timeless elegance. Guests have a choice of accommodations in either the grand, historic Main Building or the more contemporary floors of The Peninsula Tower, with commanding views of the harbor and the city. The hotel's Spa comes complete with a state-of-the-art fitness club and a huge swimming pool opens onto the hotel's sun terrace, providing an incredible view of Victoria Harbor and Hong Kong Island.
[contentblock id=3 img=gcb.png]
THE RITZ – LONDON, ENGLAND Tea at The Ritz is an institution in itself and is served in the hotel's spectacular Palm Court. A choice of several varieties of tea, finely cut sandwiches, freshly baked scones, jam and clotted cream and a range of delicate pastries, combine to make for an unforgettable afternoon. There are five sittings every day (11:30am, 1:30pm, 3:30pm 5:30pm and at 7:30pm a special 'Champagne Afternoon Tea') and the extraordinary popularity of this quintessentially Ritz experience means that booking at least six weeks in advance is absolutely essential! The Ritz London has a formal dress code in its public areas — gentlemen are requested to wear a jacket and tie when using The Palm Court or The Ritz Restaurant. Jeans and/or training shoes are not permitted in these areas.