Fall is here and with the change of seasons comes cool, crisp air and the desire to snuggle up with your family, your significant other, or even your pet. Fall is also one of the best times to travel — it's not too hot, you won't run into crowds, and seriously, it's a great way to decompress from Summer before gearing up for the holiday season. What could be more fun than to fuel your wanderlust with a Fall getaway? How about a Fall getaway in a barn? Yeah, we agree. There are barns all around the country that can be rented for couples, families, and friends. Authentic, fun, and exciting, some of them are located near cute little towns that have shopping, restaurants, and other attractions, while others are completely secluded for a few days of bonding. Take in the smells of the season and the foliage and enjoy the really unique experience that can be either hardcore Instagrammed or kept as cozy and quiet as these barns are.
Hudson Valley Barn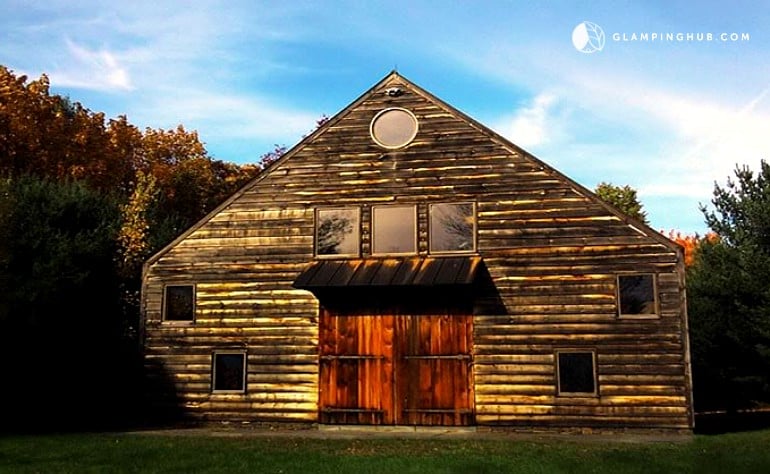 Just 20 minutes away from Hunter Mountain and a bit away from Woodstock, this barn in the Hudson Valley (from $856 a night) has all the makings of a seriously cozy getaway. Set on 24 acres of secluded land, there is a private patio, a firepit, a fireplace, and a grand lawn. The barn also has a large kitchen, giving you virtually no reason to leave at all.
Lake Superior Barn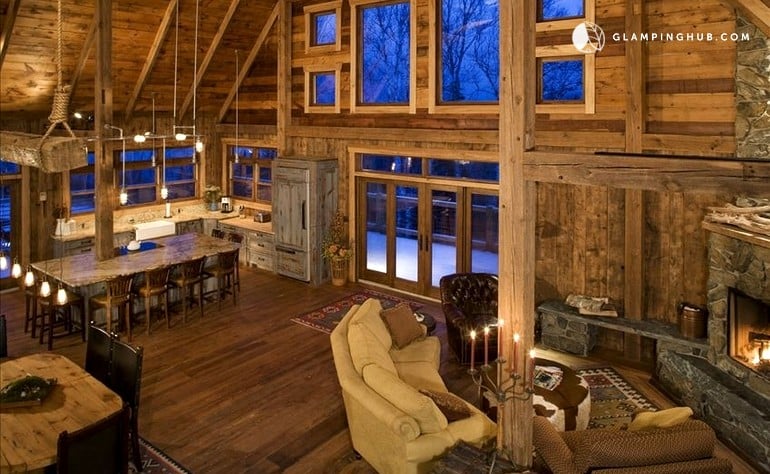 Ideal for families and large groups, this large barn located on Lake Superior (from $903 a night) in Wisconsin is pet friendly, too. But, while it may be large, there is no lack of coziness in this place. The barn features a stone fireplace, a wood-burning snorkel tub, and an expansive private deck.
Berkshire Barn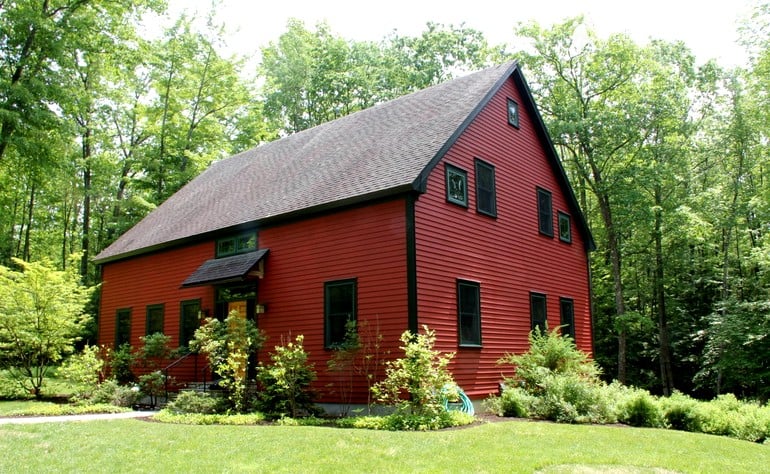 Designed with French Provincial antiques and primitive accessories, this Berkshire Barn (from $428 a night) has all of the amenities of home, except in a sweet, quaint setting with exposed beams and cathedral ceiling.
North Carolina Barn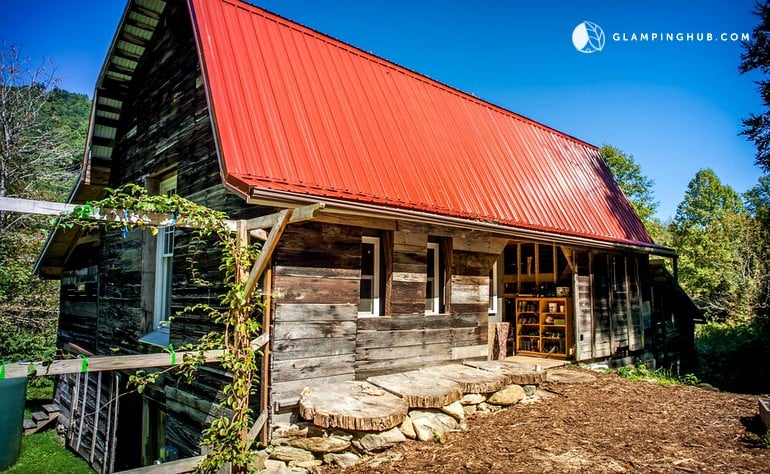 If glamping is on your bucket list, but you still want to stay in some sort of structure, this barn(from $161 a night), which is close to Asheville, NC, is just the thing. It is minimally stocked — no fridge and only cold running spring water in the kitchen – giving you the feeling you are truly on your own. However, designed with rustic wood shelving complete with bookshelves, there is no way you will be anything less than cozy in this small space.
Maine Barn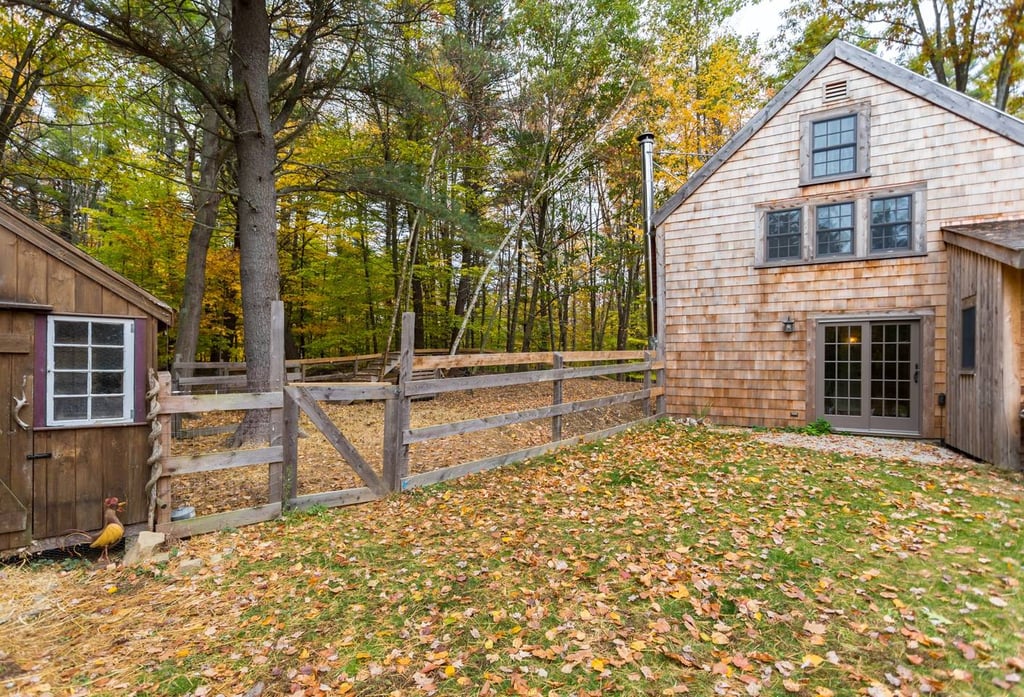 Located in Maine, this barn (from $127 a night) offers 18th-century charm with modern accommodations, including a wood stove that makes those crisp, cool nights perfect for snuggling up. The caretakers of this barn also offer yoga classes and have several types of farm animals that visitors can interact with.
California Barn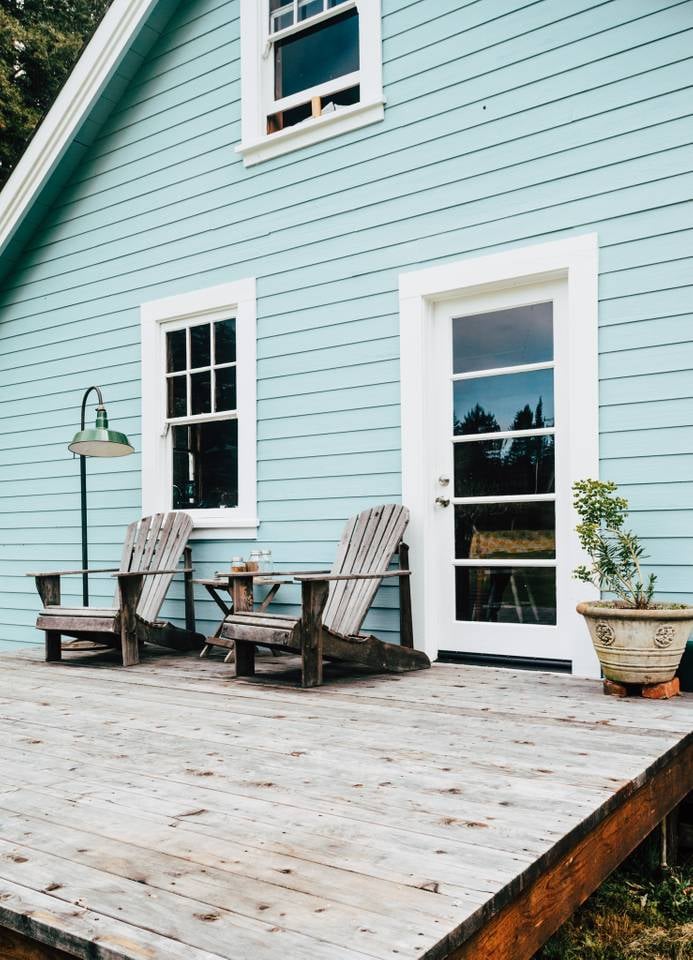 Dubbed "The Blue Barn," this California barn (from $155 a night) is made entirely of old-growth redwood and is 100 years old. It is located on a six-acre apple farm. Add a hammock and a sauna, and you have paradise.