Here's a new, fun way to get closer to your partner physically and sexually—while keeping your clothes on!
"Partner yoga can boost intimacy and lead to the best sex of your life," says Ava Cadell, a sexologist who has produced a new "sexercise" video called "Sexycises by Sexperts: Yin Yang Yoga for Intimacy."
[contentblock id=1 img=adsense.png]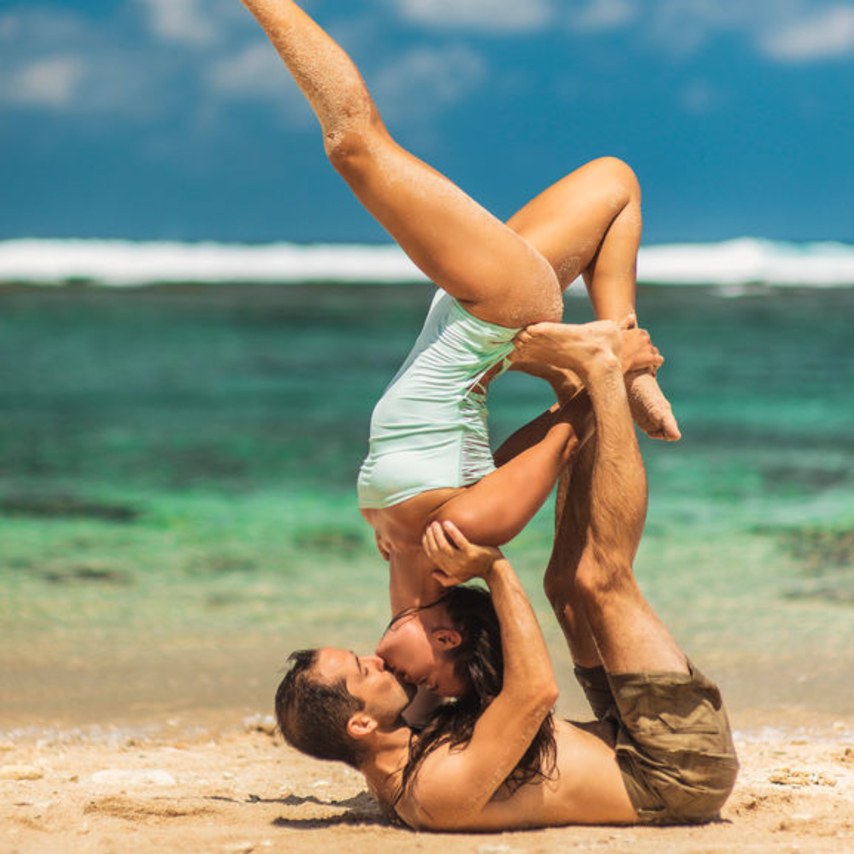 Cadell gathered 19 of her closest (and sexiest) sexperts to demonstrate how it's done. Most have earned advanced degrees—including psychologists, sex therapists, and marriage counselors with M.F.Ts, Ph.Ds, and Psy.D.s—who will become your BFFs. Cat Meyer, for instance, is a sex therapist as well as a yoga instructor and Reiki master.
Playful Poses for Every Stage of Your Relationship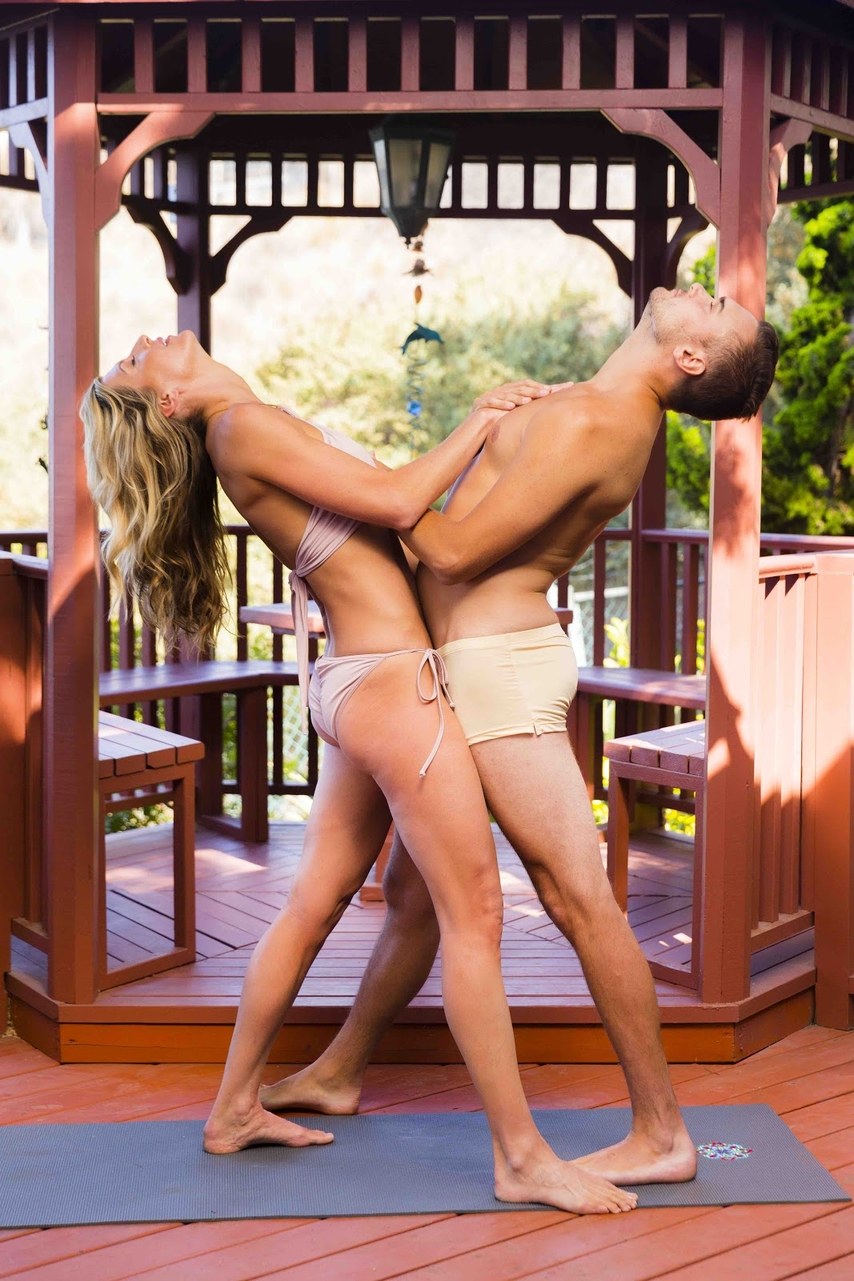 The concept of doing partner poses is to created "Synchronized Energy Exchange" (S.E.X.) take relationships to higher levels of intimacy. For newlyweds, Cadell recommends doing the Fountain Pose. (Better yet, do it naked!) This gets your "sacral chakras" fired up fast by pressing your pelvises together.
[contentblock id=2 img=adsense.png]
Place your hands on each other's hearts for a deep connection that brings you closer mentally, emotionally and physically. To take this pose to the next level, exchange your wish list of three romantic fantasies. Don't overthink it—just throw out your first instincts and share.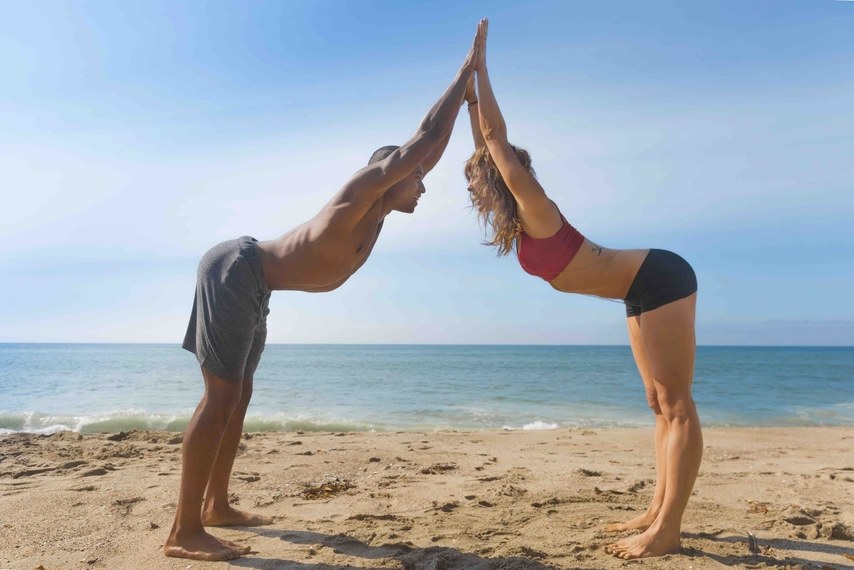 For married couples in a relationship for a couple of years, she recommends the Steeple Pose, which "connects your yin and yang energies." Start palm to palm with your arms extended, hands above your heads. This is a playful pose that opens up the heart chakra for more sensitivity and trust.
[contentblock id=3 img=gcb.png]
It usually leads to laughter, which releases endorphins and promotes bonding. For more intimacy, add eye gazing and telling your partner what you see. For example, "I see a wonderful mother," or "I see a generous soul." (Or if you may just want to be silly say, "You look so freakin' hot right now.")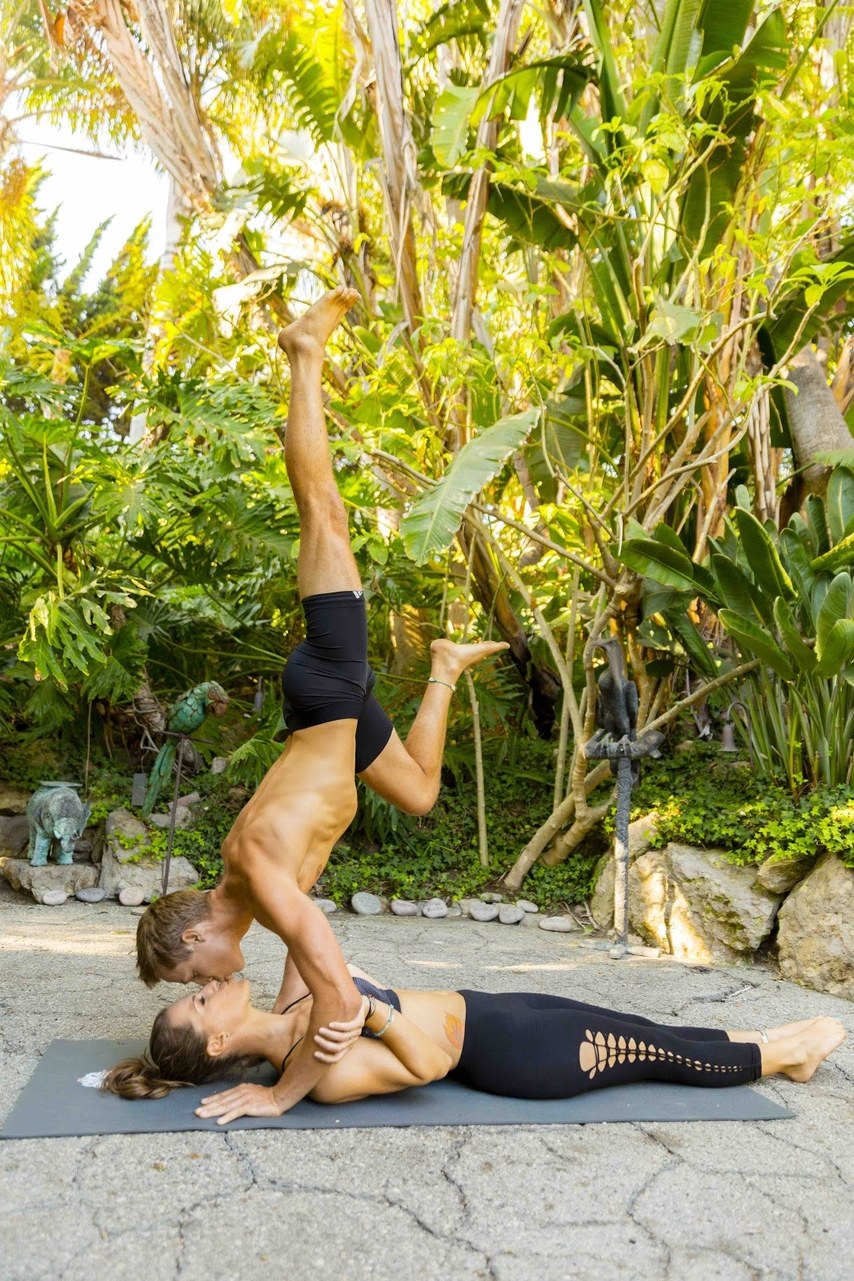 For those in long-term relationships, or those who are practiced yogis, you might even be able to do some of the more adventurous and challenging acroyoga poses like the Handstand Kiss, where you lower down to kiss your partner on the lips. These poses promote sexual stamina and trust, release tension, add excitement to your physical relationship, and increase blood flow to your lady business.