The Undertaker is returning to the WWE and if fans are very lucky, they will see The Dead Man alive tonight at WWE 2016 Raw.
[contentblock id=1 img=adsense.png]
Will he finally make a come back today? The Undertaker has been out of the WWE limelight for months now and many question whether the superstar has finally hung his gloves and waved the white flag.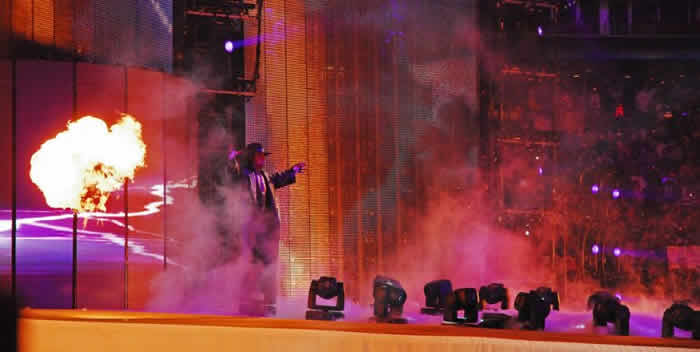 While nothing has been confirmed yet, reports reveal that The Dead Man himself will be returning to the squared circle this year. Could it be at WWE Raw tonight? While it may be unlikely that the star will be making his official comeback tonight, fans have several speculations. Rumors suggest that the former WWE champ will be joining the Brock Lesnar vs Randy Orton later this month. A three-way match will definitely bring in hyper and excitement among fans.
[contentblock id=2 img=adsense.png]
Especially after failing ratings for the wrestling federation. Fans are talking about a possible match between him and Sting as well. A possible match between returning Daniel Bryan has also been thrown into the mix. Yet in all this, the WWE and even The Undertaker himself have kept mum. Fans are still left speculating with no real proof that The Punisher is headed for WWE 2016 again.