With the mercury rising, there's no other delicious way to keep cool than indulging in somesummer desserts. Yes, we deserve a break and some happiness too. Imagine biting into a wobbly and incredibly light pannacotta with a drizzle of honey on top, or spooning into afruity sorbet post a lunch meal. The little pleasures in life! Summer is about eating right and light. This is the time when you need to make the most of seasonal fruits and stay hydrated. And what better way to do that than to use nature's seasonal goodies to whip up delectable desserts at home? From creamy kulfis and ice creams to popsicles and jellos, there are unlimited ways to satisfy that sweet tooth. If you dare to explore, we guarantee that you won't be disappointed.
Here's presenting our 10 best summer dessert recipes to keep your spirits high. And no, you needn't sweat it out in the kitchen to be able to create them. These recipes require only a handful of ingredients and the magic of the refrigerator to bring them all together. As simple as that! Pick seasonal mangoes, watermelon, lychee, jamun and lemons, and transform them into granitas, ice creams, parfaits, cassatas and more. Let's get started 
[contentblock id=1 img=adsense.png]
1. Watermelon Lychee Granita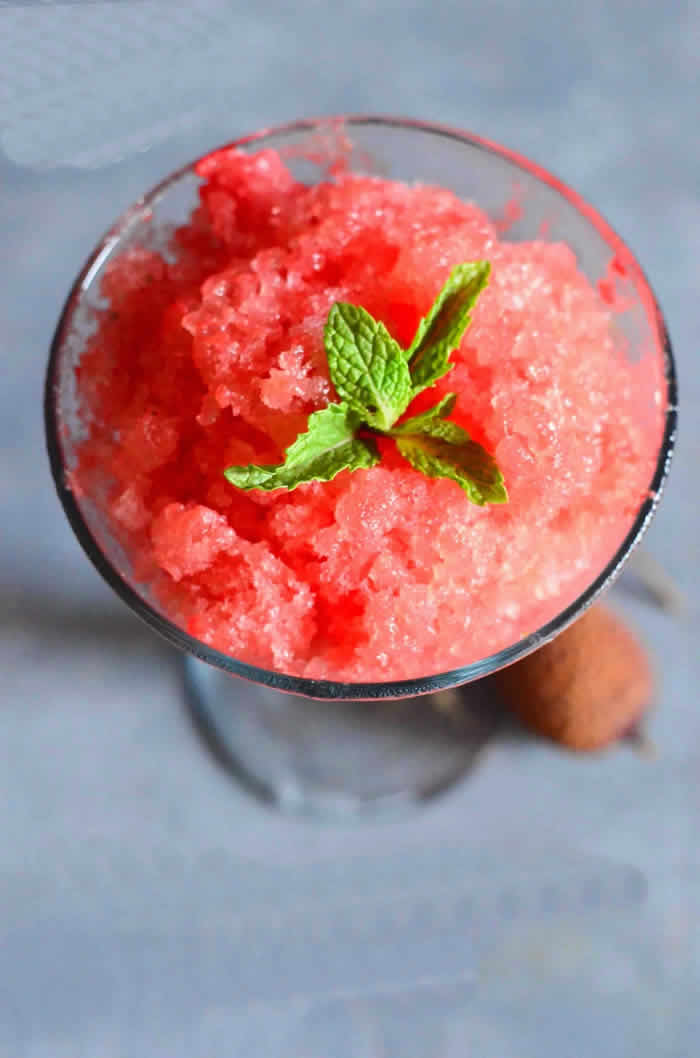 Savour the refreshing flavours of watermelon and lychee swirling in this icy cool granita – perfect to beat that scorching summer heat. 
2. Jamun Mint Popsicles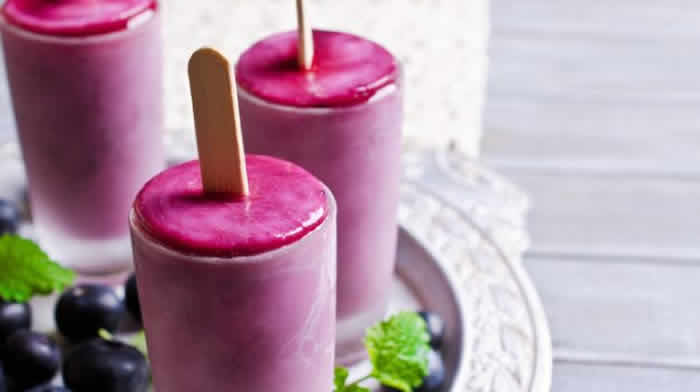 Use the tarty summer fruit to create pretty purple-hued popsicles to impress your friends. Ridiculously easy to make, you can sprinkle some black salt or chaat masala too for a desi twist.
3. Eggless Mango Mousse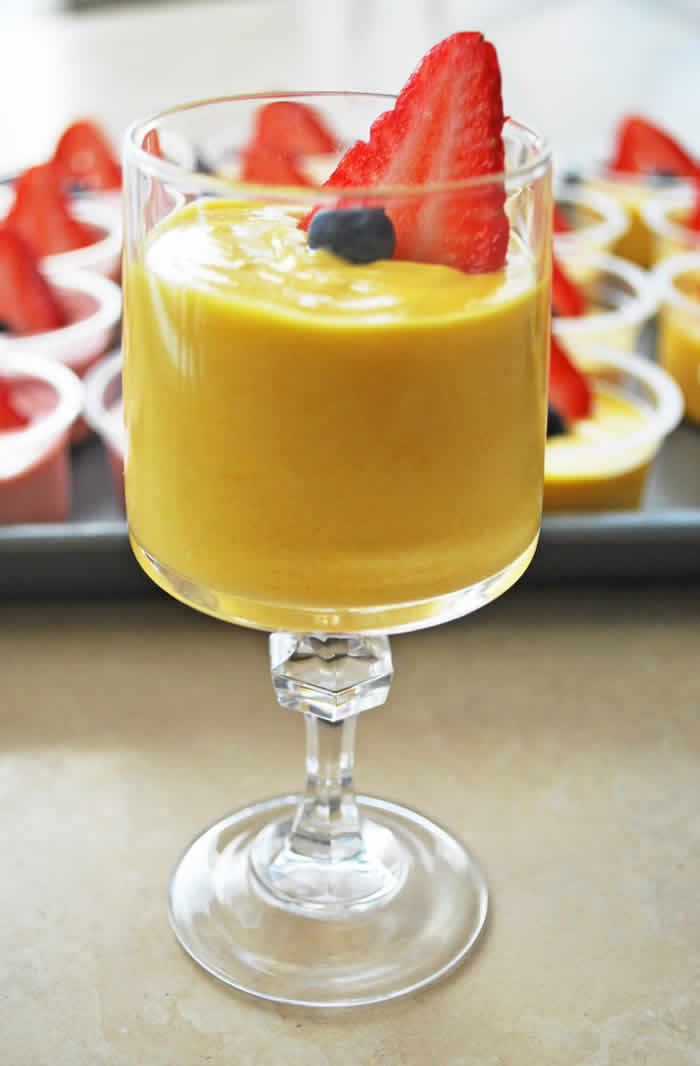 Smooth, seasonal and summery! This creamy treat is a great way to enjoy the fresh produce of the season.
4. Melon Jello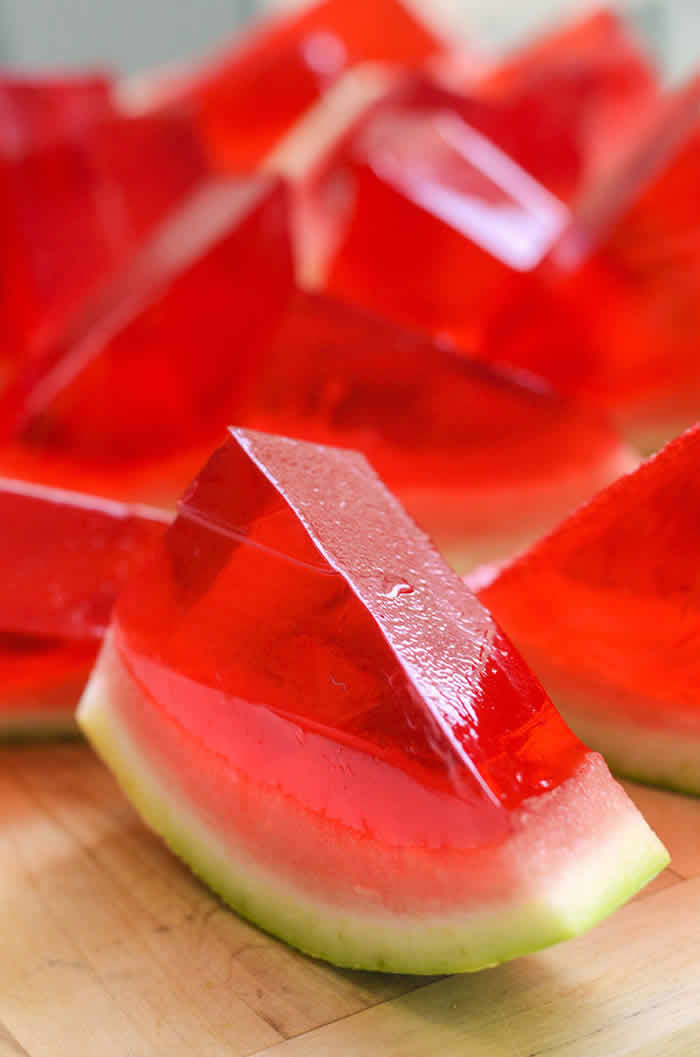 Moulds made with melon, filled with a fruity mix and left to set. The result is a fresh, summery dessert!
[contentblock id=2 img=adsense.png]
5. Mango and Coconut Pannacotta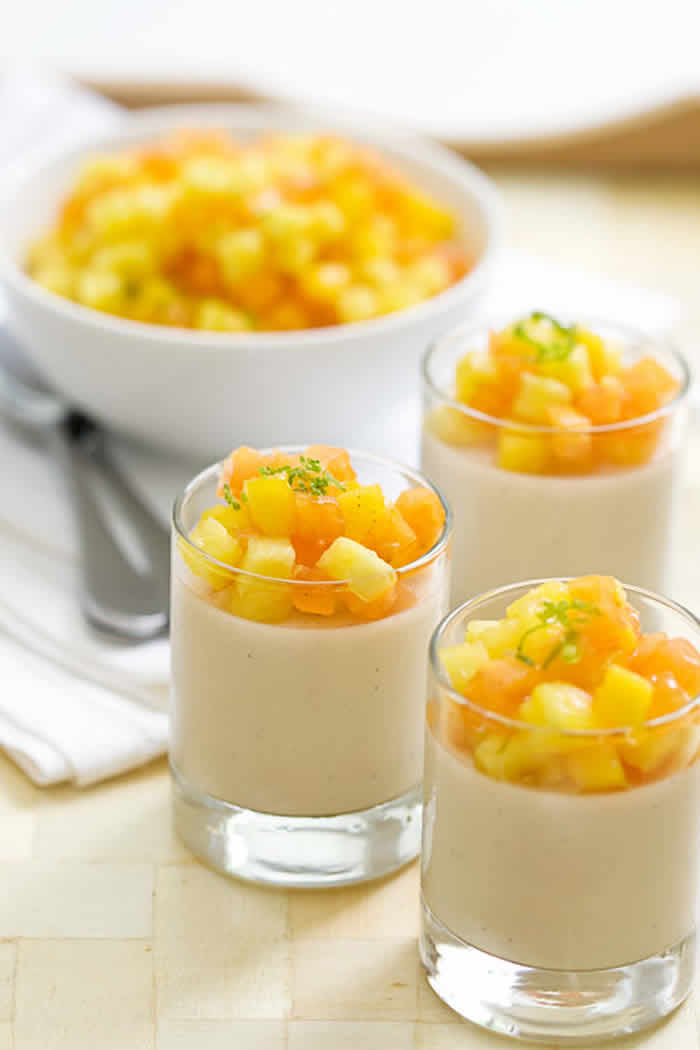 Indulge in this sweet delight, made of fresh cream, gelatin, sugar and the king of fruits- mango! Top it with mint leaves to add a dose of freshness.
6. Malai Kulfi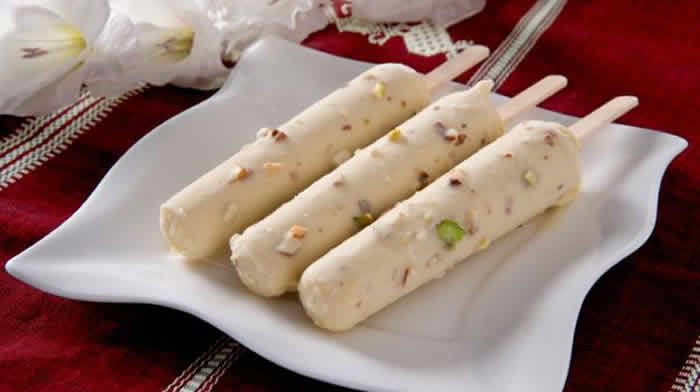 A refreshing dessert made with reduced milk that is flavoured with saffron, cardamom, pistachio and almonds.
7. Fresh Fruit Cassata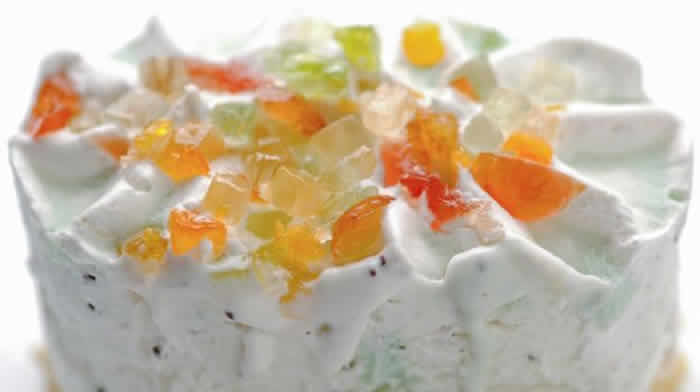 A favourite summer treat, the good old cassata with its sinful layers is a boost of flavours. It can be made at home easily.
8. Apricot Ice Cream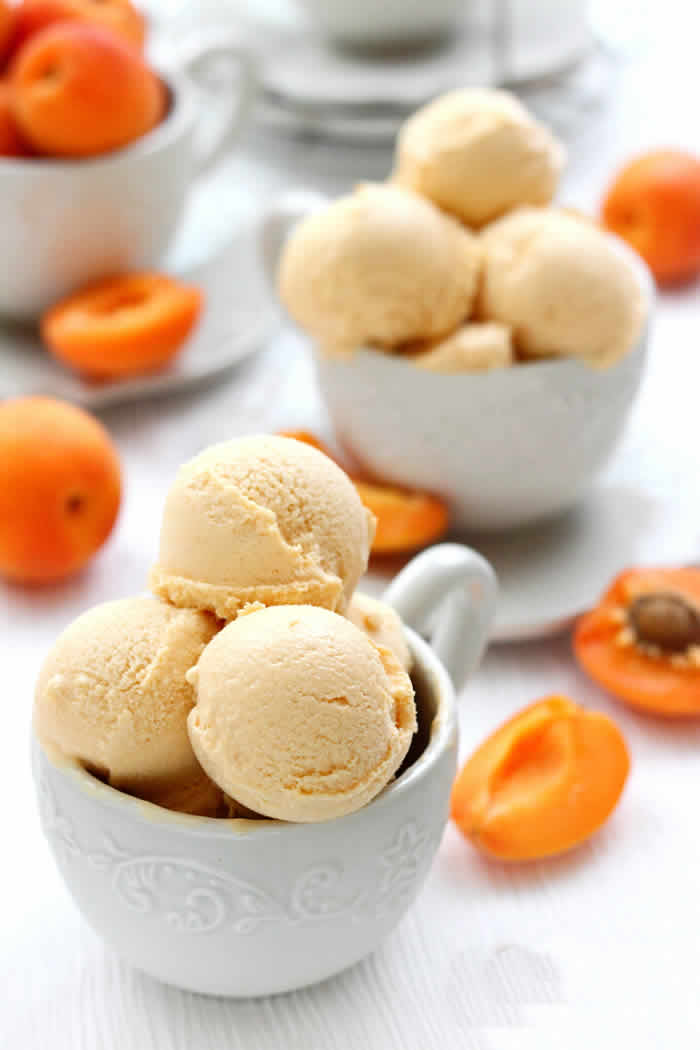 Relish home-made fresh apricot ice cream without any ice cream maker. Rich and creamy, it is flavoured with apricot puree and served with crunch almond pralines.
[contentblock id=3 img=gcb.png]
9. Fresh Fruit Parfait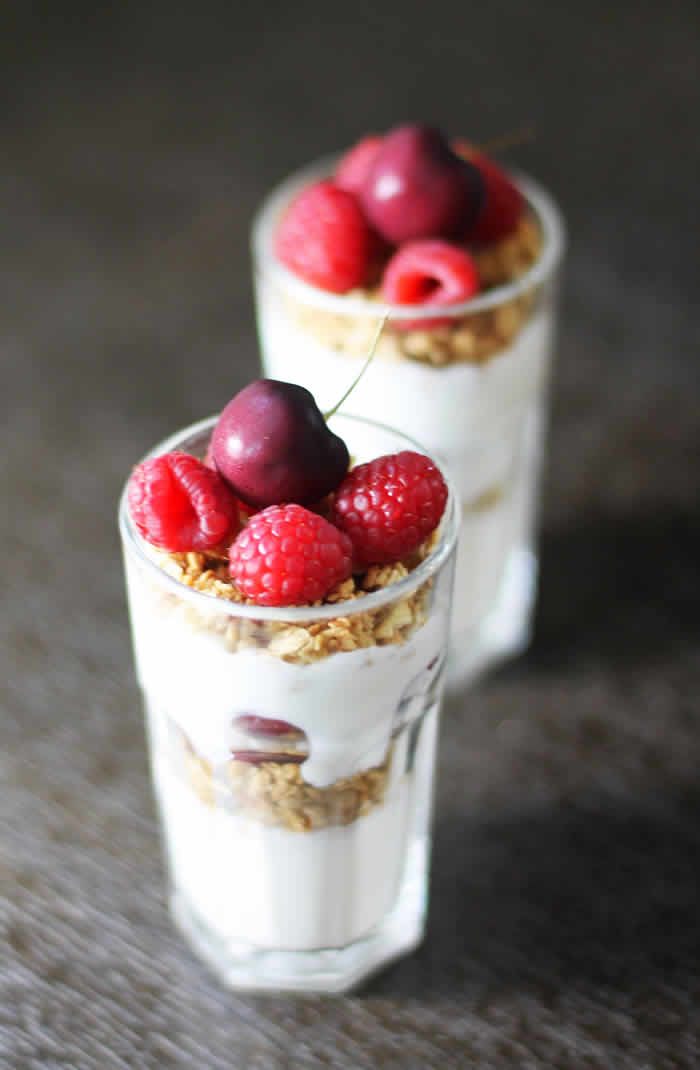 Fresh fruits, juices, yoghurt, nuts and some chilled coulis arranged together to make this refreshing parfait.
10. Lemon Sorbet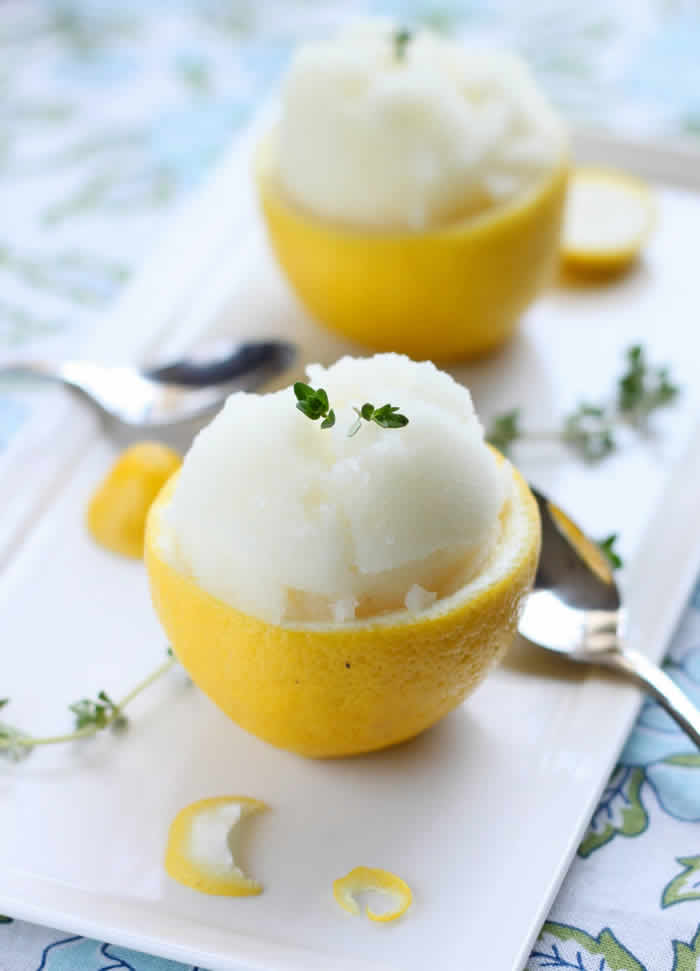 Lemon sorbet is great as a dessert or a palette cleanser between meals. Enjoy this grainy lemon sorbet recipe on a hot summer evening.