While the Plaza Athénée, the emblematic place of Parisian luxury is going through a makeover until summer the hotel invites guests to an unforgettable series of evenings hosted in partnership with Krug Champagne.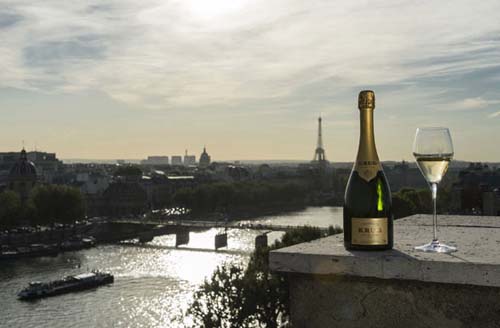 The third edition of the lavish event "Krug en Capitale" will combine design, gastronomy and the magic of a mythical place for guests to enjoy a special menu paired with the many generous flavors of the Krug Grande Cuvée champagnes. Each evening from April 9-23, fourteen guests will have a unique opportunity to discover the cuisine tailored by French chef Alain Ducasse. To navigate the menu Alain Ducasse created Krug Capital, combining his 12 values (passion, fun, sharing, harmony, performance, discipline, curiosity, diversity, excellence, respect, courage and memory) and code of honor.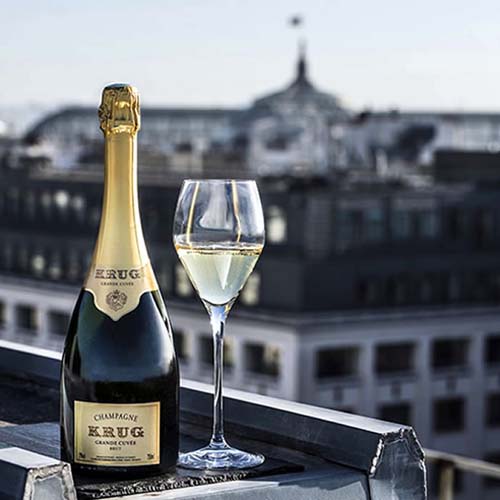 French musician and installation artist Sébastien Léon has been invited to reinterpret the top floor of the Plaza Athénée and present a unique musical sculpture – The Carileon – inspired glass bottles of Krug. From the entrance, Rue du Boccador until the arrival in the Eiffel Suite, guest embark on a journey that will gradually crude on the ground floor to shine on the terrace, with a refinement increasing number of graphics, sound, textural and sculptural elements.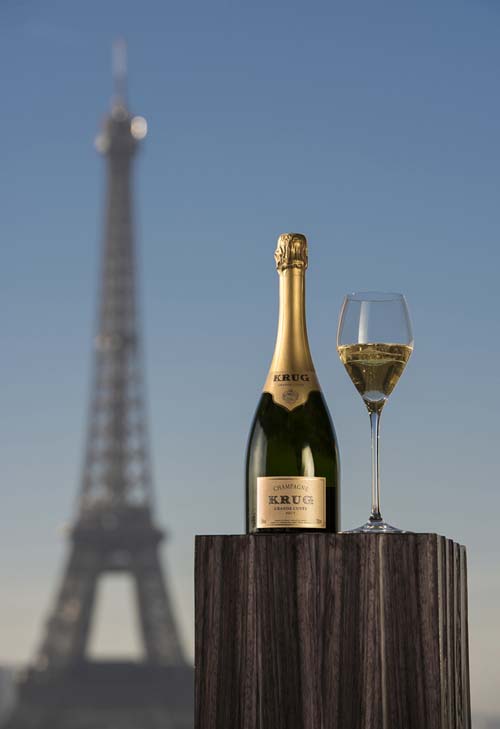 The designer has been entrusted with the 150 meters of corridors on two floors, an elevator, two living rooms, two bedrooms and a terrace to create a luxurious experience. The French artist drew inspiration from the evocative power of the palace: all historical references aesthetic and emotional. Tickets for the 'Krug en Capitale' at Hôtel Plaza Athénée will be priced at €450 per person including a three-course meal and Krug Champagne.