Rolls-Royce say it is the  most powerful car they've ever produced. It is also probably one of the sleekest machines to bear the prestige marque. For those qualities alone, the £225,000 Rolls-Royce Wraith is likely to be one of the stars of the upcoming Geneva Motor Show.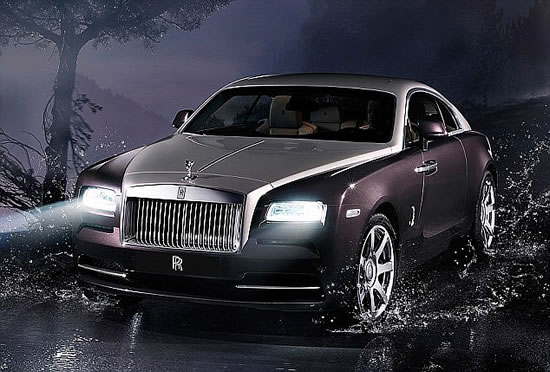 But this car is rather clever, too. It can read the road that hasn't quite come into the driver's view yet. Using GPS mapping, it pre-selects the correct gear for what lies ahead – even when confronted with potentially complicated situations such as roundabouts and motorway junctions.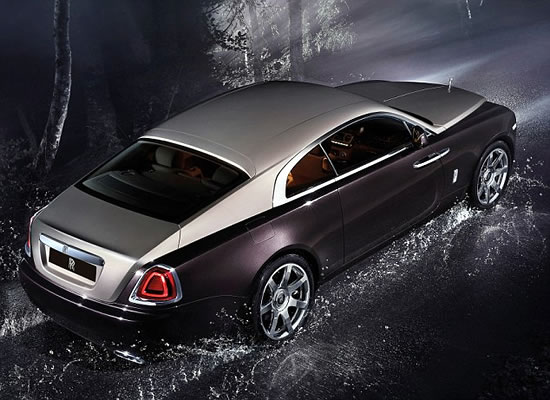 A company spokesman said: 'The satellite-aided transmission uses GPS data to see beyond what the driver sees; it anticipates his or her next move based on location and current driving style, then selects the most appropriate gear for the terrain ahead.' Naturally, the driver retains  ultimate control of the car's automatic gearbox through the brakes and accelerator. Apart from the transmission, the latest technology is also deployed in the Wraith's steering and suspension and in its voice-activated controls – 'the on-board valet'.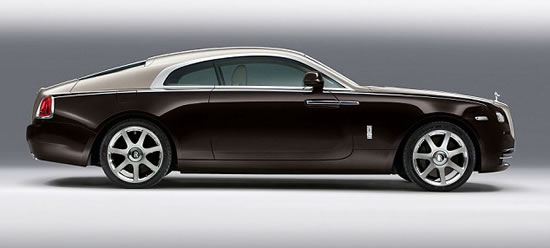 These include the satellite navigation, meaning the car can simply be told its destination. The low-slung Wraith has the sweeping styling of a 'fastback' coupe and Rolls-Royce describes the four-seater as 'the ultimate gentleman's grand tourer'. The latest car to bear the Spirit of Ecstasy Flying Lady figurine is powered by a mighty 6.7litre V12  petrol engine developing 624brake horse-power – equivalent to six Ford Fiestas. Linked to an eight-speed automatic gear-box, the Wraith will accelerate from rest to 60mph in 4.4 seconds with its top speed artificially limited to 155mph.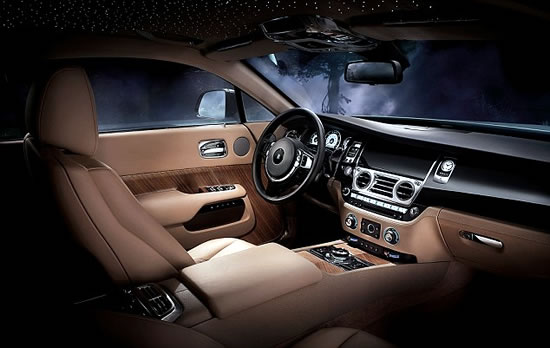 Rolls-Royce said the car, reviving a name first used in 1938, goes on sale in late autumn. But you'll need deep pockets for the fuel bills. The Wraith averages just 20.2miles to the gallon. The company said: 'It has the most powerful, involving driving experience of any Rolls-Royce in history. Rolls-Royce was founded after sales and marketing genius Charles Stewart Rolls, a passionate racing driver, balloonist and aviator, met engineer Henry Royce at the Midland Hotel in Manchester on May 4, 1904, with the aim of creating the world's finest car.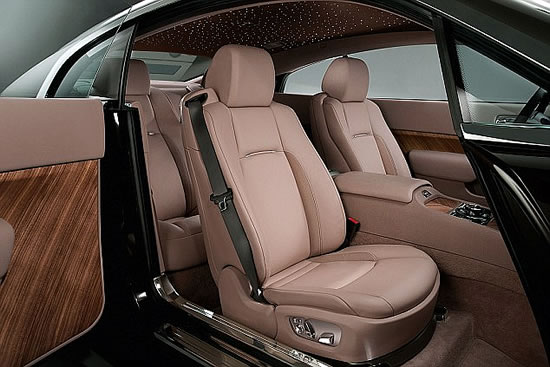 BMW bought Rolls-Royce Motor Cars from Vickers PLC in 1998 following a bidding war with Volks-wagen, which secured Bentley. It employs 1,050 staff at its  boutique factory near Chichester, having taken on an extra 100 staff last year. – Dailymail