Startup Detroit Electric has revealed another photo of its long-awaited SP:01 electric sports car, this time showing us the rear of the Lotus-based two-seater. Compared to the concept first shown in 2013, the final Detroit Electric SP:01 has undergone various aesthetic changes.
[contentblock id=1 img=adsense.png]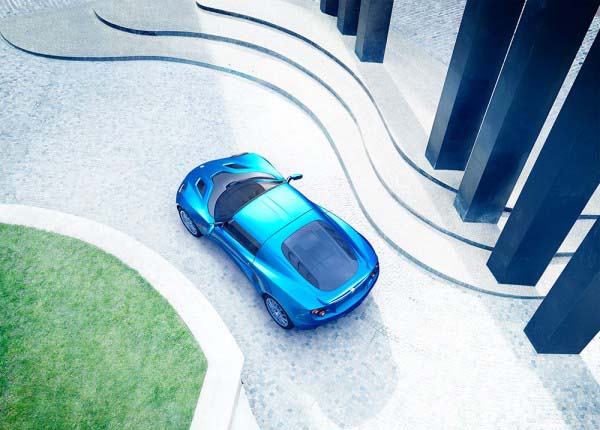 Primarily, Detroit Electric has given the SP:01 a new fastback design with large flying buttresses at either side of the rear window. Detroit Electric says the entire car, along with the new rear wing and diffuser, has been aerodynamically optimized to reduce lift and turbulence at speed. The company has also redesigned the hood vents that channel air into the climate-control system, and created a new housing for the car's battery packs. The batteries will be contained in a composite casing that is integrated into the monocoque, protecting them from damage in the event of a crash.
[contentblock id=2 img=adsense.png]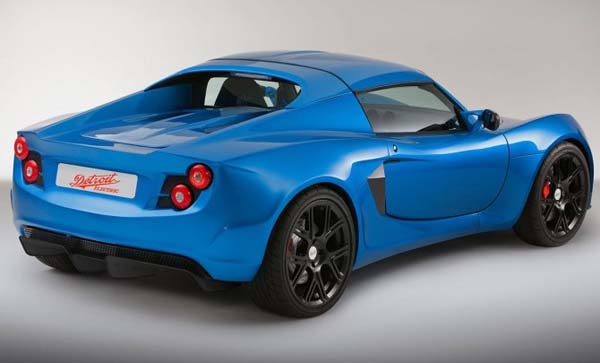 "The final design of SP:01 incorporates signature Detroit Electric design DNA, carried over from the prototype model we revealed last year," Detroit Electric head of design Jerry Chung said in a statement. "Coupled with many motorsport visual cues, the new fastback design, bold face and sharp contours evoke the company's vision of pure electric performance."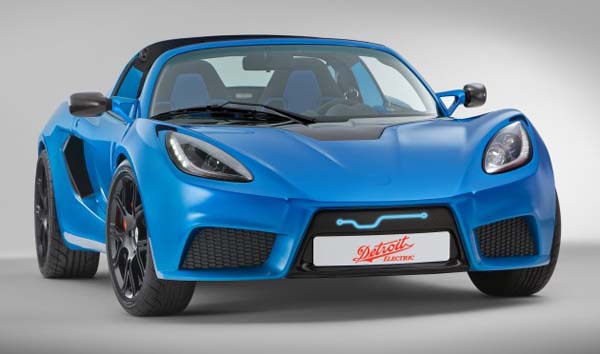 The Detroit Electrc SP:01 will use a 278-hp electric motor to drive the rear wheels. Thanks in part to the fact it will weigh as little as 2480 pounds, the car is claimed to be able to sprint to 62 mph in just 3.7 seconds and hit a top speed of 155 mph. On top of that, Detroit Electric claims a driving range of 178 miles per charge for the Lotus Elise-based sports car.
[contentblock id=3 img=gcb.png]
Detroit Electric, which was founded by former Lotus Cars engineers, originally planned to build the SP:01 in Michigan, but now plans to assemble the cars in the U.K. Production is scheduled to start before the end of this year, with the first SP:01 models to be sold in Europe before the car eventually makes it to the U.S. market in 2015. Pricing has yet to be confirmed but is rumored to be around $135,000.