The 2015 North American International Auto Show has kicked off in Detroit – and already there have been some surprise unveilings and important new models revealed. From hot performance cars to eco-warriors, Detroit has everything.
[contentblock id=1 img=adsense.png]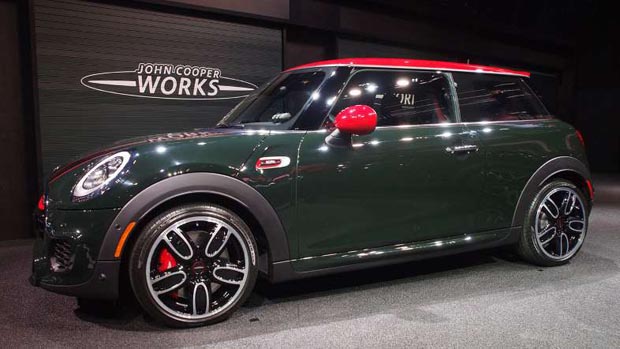 MINI COOPER JOHN COOPER WORKS
MINI has sprinkled some John Cooper Works on its latest hatch, and this is the result. With 231hp produced by its turbocharged 2.0-litre petrol engine, it's the fastest production MINI ever. We're talking a sub-six-second 0-60 mph time and a top speed of over 150 mph. Definitely not Mini performance. It looks as you'd expect if you saw the JCW concept shown at Detroit last year – loud and proud, with a unique bodykit and lightweight 18-inch alloys.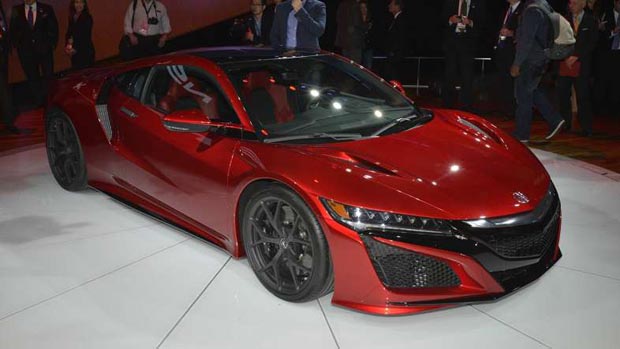 ACURA NSX
A decade after its predecessor went out of production, Acura's NSX supercar is due to return in early 2016. It's been a long wait for the new model, with a concept car first shown at Detroit back in 2012 – but, going by its looks, it's certainly going to be worth the wait. It sticks to the same mid-engined, rear-wheel drive layout as the old model, but uses a new twin-turbocharged hybrid powertrain that is said to make in excess of 550 hp.
[contentblock id=2 img=adsense.png]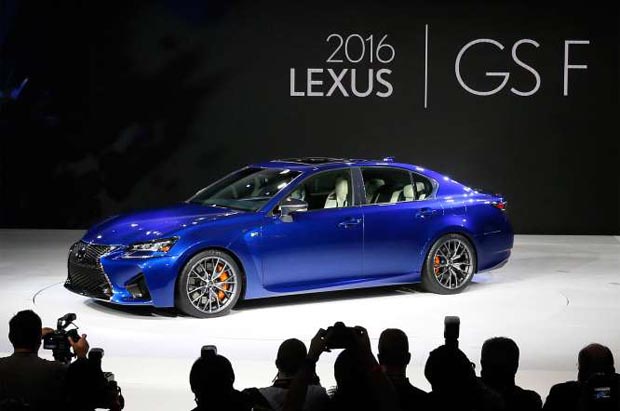 LEXUS GS F
How can Lexus make its GS F super-sedan appeal to buyers of the BMW M5? By chasing numbers, perhaps – but that's not the route the Japanese manufacturer's going down. It's shunning modern conventions of turbocharging engines, instead going for a naturally aspirated 5.0-litre V8, which produces just 467 hp – compared to the M5's 560 hp. It's lighter than the M5 though, or any of its rivals for that matter, so how does it compare in the 0-60 mph traffic light grand prix? We don't know – Lexus is keeping quiet for now, but we expect it'll be a bit of a monster.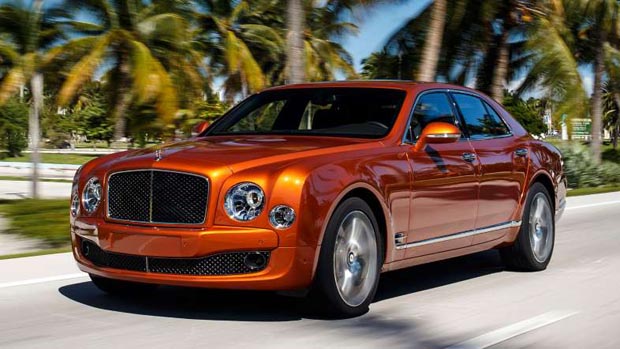 BENTLEY MULSANNE SPEED
That can't be right, can it, British manufacturer Bentley unveiling its sportier Mulsanne at the Detroit Motor Show? Well, with nearly a third (29%) of worldwide Bentley sales coming from the USA, the company is right to show it's serious about such a large market. With 530 hp, Bentley says its Mulsanne Speed is "tailored for the driver," meaning Jeeves can hit 62 mph in 4.9 seconds and a top speed of 190 mph, if one wishes.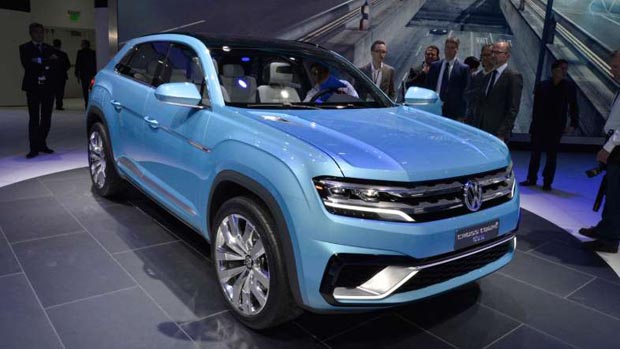 VOLKSWAGEN CROSS COUPE GTE CONCEPT
What, according to Volkswagen, is the result when you combine "German engineering with the American way of life"? This is the result, the Cross Coupe GTE concept. Like every car ever to come out of Germany (or so it feels), the four-wheel drive plug-in hybrid is based on the brand's MQB platform.To appeal to an American audience, the Cross Coupe GTE is powered by a V6 engine combined with two electric motors. We're talking 360hp and a 0-60 mph time of 6.0 seconds.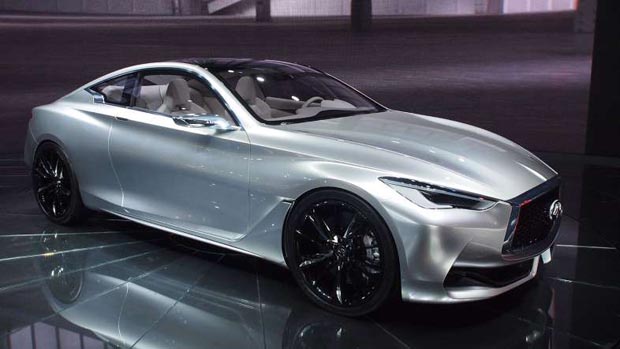 INFINITI Q60 COUPE CONCEPT
Well, would you look at that? Infiniti's followed the lead of Mercedes-Benz's S-Class Coupe and given us this lovely, swoopy design that maybe, hopefully one day we'll see on the road. It's smaller than the S-Class, though – think more BMW 4 Series and Audi A5 in size. It's got a twin-turbocharged 3.0-litre V6 engine, all-wheel drive and a seven-speed automatic gearbox. Oh, and that drive-by-wire steering from the Q50. Sorry.
[contentblock id=3 img=gcb.png]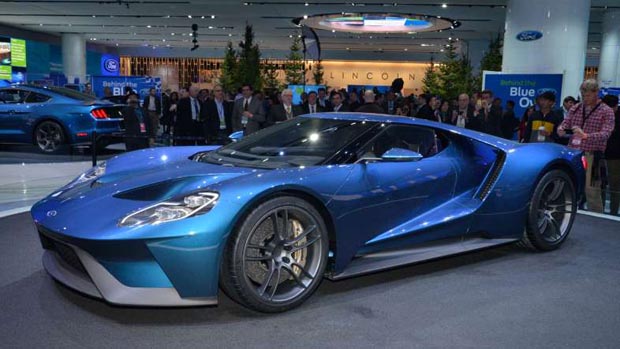 FORD GT
Ford's stolen the show with its new GT supercar set to go into production in 2016. As with many Ford models, the GT gets an EcoBoost V6, although its version makes over 600 hp. Combine that with a body made largely out of carbon fober and you'll get OMG performance. Bring it, Ford.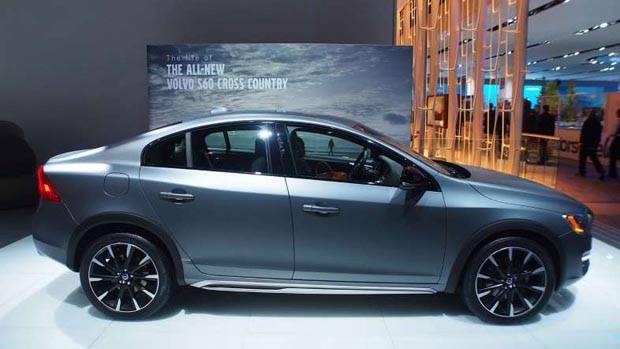 VOLVO S60 CROSS COUNTRY
You have to love this no-nonsense approach to creating a new niche from Volvo. Take an S60, jack it up, and voila, you have the market's only crossover saloon. When's it going on sale? In summer, of course, at a time when everyone will be wishing their saloon car had more off-road ability. Subaru and AMC didn't have much success with their crossover sedans — perhaps Volvo will.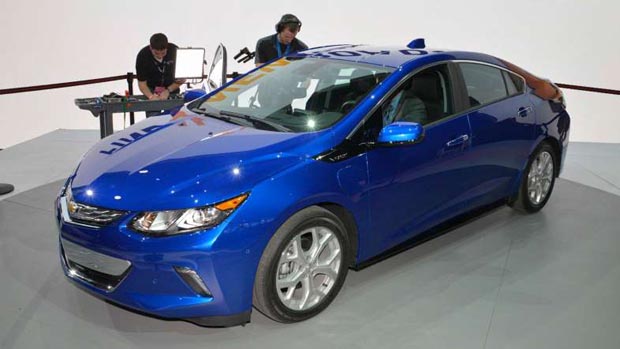 CHEVROLET VOLT
The number one priority for the new Chevrolet Volt, according to owners of its predecessor? More range, apparently. It can now cover 50 miles under electric power alone thanks to 12% greater efficiency of the old model. Although horsepower remains the same at 149 hp, it produces more torque. Thanks to some serious weight reduction, it's also quicker – it takes 8.4 seconds to hit 60 mph.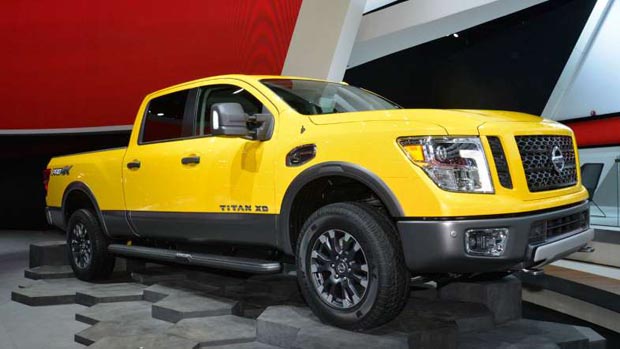 NISSAN TITAN
Nissan wants to be a big player in the full-size truck segment once again. The second-generation Titan is a convincing effort. Designed in California, the new Titan has beefier styling and a much-improved cabin. It also boasts a greater number of powertrain options – V6, V8, or a brand-new turbodiesel V8 that makes 310 hp and 555 lb.-ft. of torque.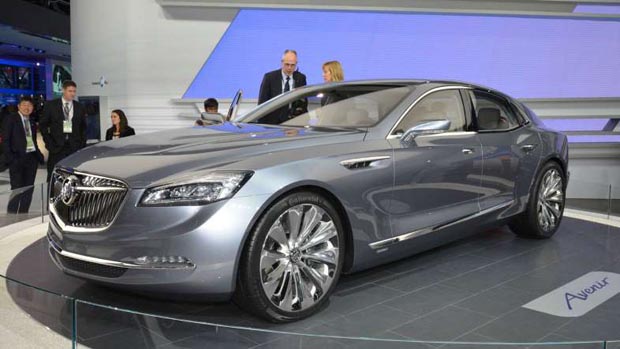 BUICK AVENIR CONCEPT
Detroit's been a little short of concepts this year, but here's a surprise one from Buick. The Avenir (future in French) previews what a flagship Buick sedan might look like. This large sedan rides on a rear-wheel-drive platform and features a V6 engine paired to a nine-speed automatic. We're big fans of the styling – it's a very elegant vehicle in the metal.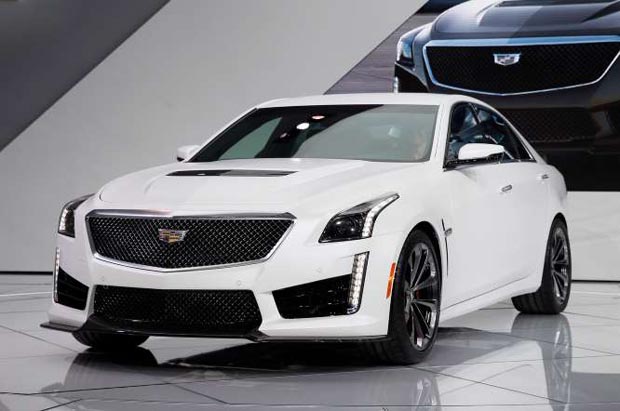 CADILLAC CTS-V
Cadillac is throwing the performance hammer down with its latest CTS-V. The third-generation model ups the ante, using the heart and soul of the Corvette Z06. With 640 supercharged horsepower, it handily out-muscles key rivals from Audi, BMW, and Mercedes-Benz. The performance figures are hands-down impressive: 0-60 mph in 3.7 seconds, and a top speed of 200 mph. The CTS-V goes on sale later this year.