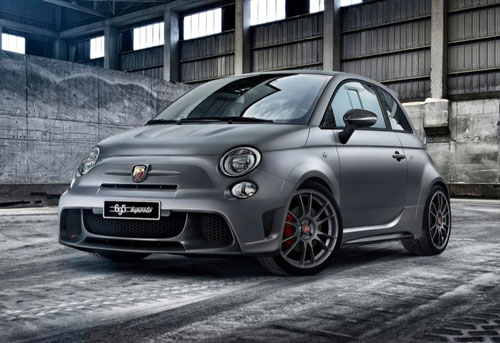 Fiat might want to market their 500 as a tiny happy car comparing its front-end with a smiley face, but the hatchback's hot version tricked-out by Abarth is one angry pocket sized rocket.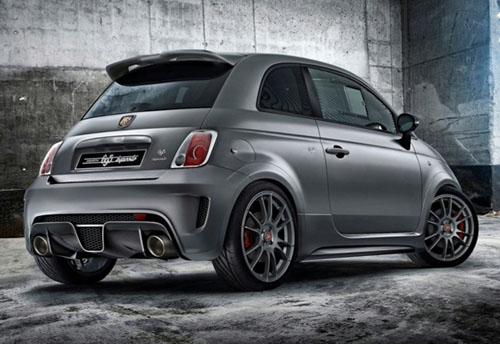 It might not have the same happy face as its sibling but doesn't fail to put a wide smile of the face of the driver. And now there is another one from Fiat that quite possibly the maddest Abarth ever. The Italian marquee pulled the covers off the stunning 695 biposto at the 2014 Geneva Motor Show which is the company's most extreme model yet.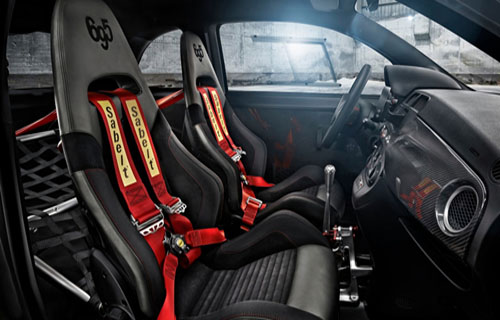 The stripped out Fiat 500 Abarth packs a 1.4 liter turbo four under the hood which has been tuned to produce 190hp, a good 30hp more than the already quick 500 Abarth. Thanks to the additional power, the 695 biposto can go from 0-62mph in just 5.9 seconds. That's a whole second quicker than the US model. To keep the weight as low as possible, the car has been stripped off all the excess weight including the rear seat.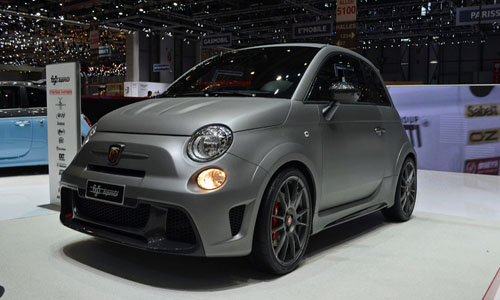 The standard bucket front seats have also been replaced with light weight Sabelt racing buckets with four-point harnesses anchored where the rear seats would be. Even the glass in the side windows have been ditched for light weight Plexiglass.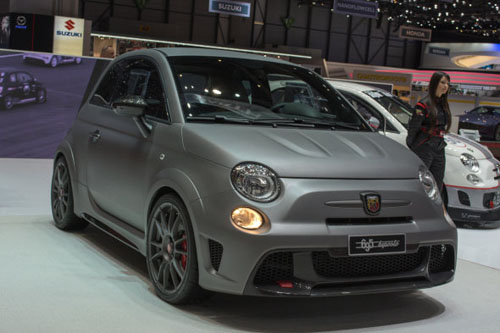 All the insane weight saving measures has made the car weigh less than a ton; 995kg to be precise. The pricing has not been confirmed as of yet but it is expected to sell for around 50,000 Euros ($68,000 approx).   Luxurylaunches