Rihanna cried on stage last night, and her fans have a lot of feelings about it. The benevolent queen was singing "Love the Way You Lie," when the tears started flowing at Aviva Stadium in Dublin for the premiere show of her U.K. ANTI tour.
[contentblock id=1 img=adsense.png]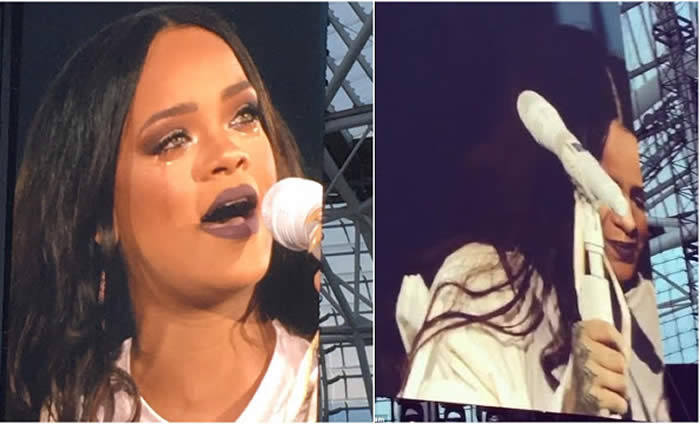 Rihanna shook her head, pressed her tattooed fingers against her temples and raised her hand in the air as she took a moment to collect herself. But the tears continued to stream down her face — without disrupting her perfect eye makeup, of course. "What a night!!!! Such an emotional show for me!," she captioned a video of the concert on Instagram. 
[contentblock id=2 img=adsense.png]
She powered through the entire show, but in response to this display of emotion, people have taken to Twitter to express concern for her well-being. One loyal Rihanna subject asks that the singer come online to reassure everyone she's O.K., so she can resume living life.