Jennifer Aniston reveals her shapely legs in a plunging LBD and dazzling heels as she arrives for television appearance. She's been busy promoting her latest movie recently, while clad in her most elegant attire. And Jennifer Aniston showed off her shapely legs in a plunging and sophisticated little black dress as she arrived at The Daily Show With Jon Stewart in New York City on Thursday.
[contentblock id=1 img=adsense.png]
The 45-year-old actress was also clad in dazzling slingback pointed-toe pumps, and was seen smiling and waving to crowds of admiring fans as she made her way past them. The Cake star glammed it up with ornate gold earrings and a matching watch, while wearing her hair swept back in a sleek ponytail with a black ribbon.
[contentblock id=2 img=adsense.png]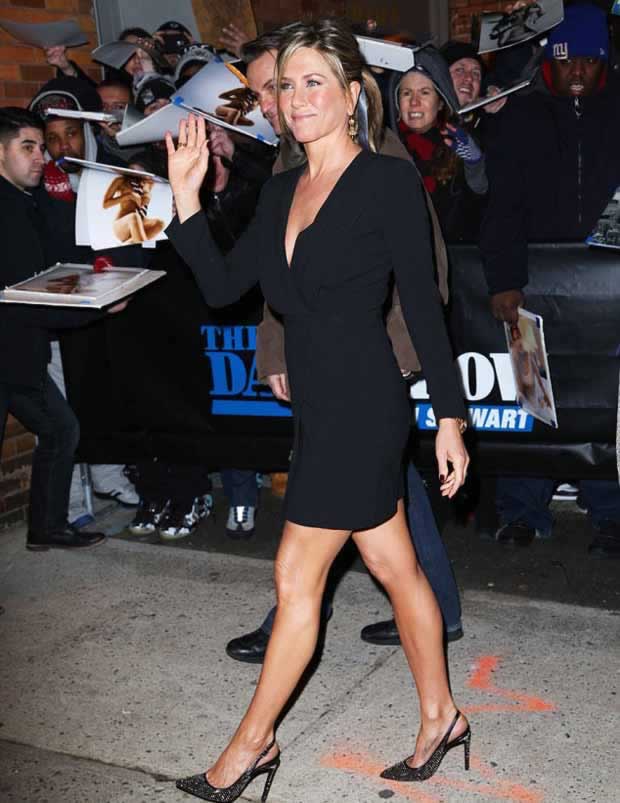 She has been making the press rounds lately, drumming up publicity for new film Cake, which hits theatres on January 23. Jennifer has been nominated for a Golden Globe, Critics' Choice Award, and SAG Award for Best Actress, though her name was noticeably missing from the list of Oscar nods. Despite missing out, the star managed to make a joke of it during her appearance on the Daily Show. She told Jon Stewart: 'It has never been my motivation – having a trophy – but it is so nice when they call you really early and say that happened but I've never experienced it really.'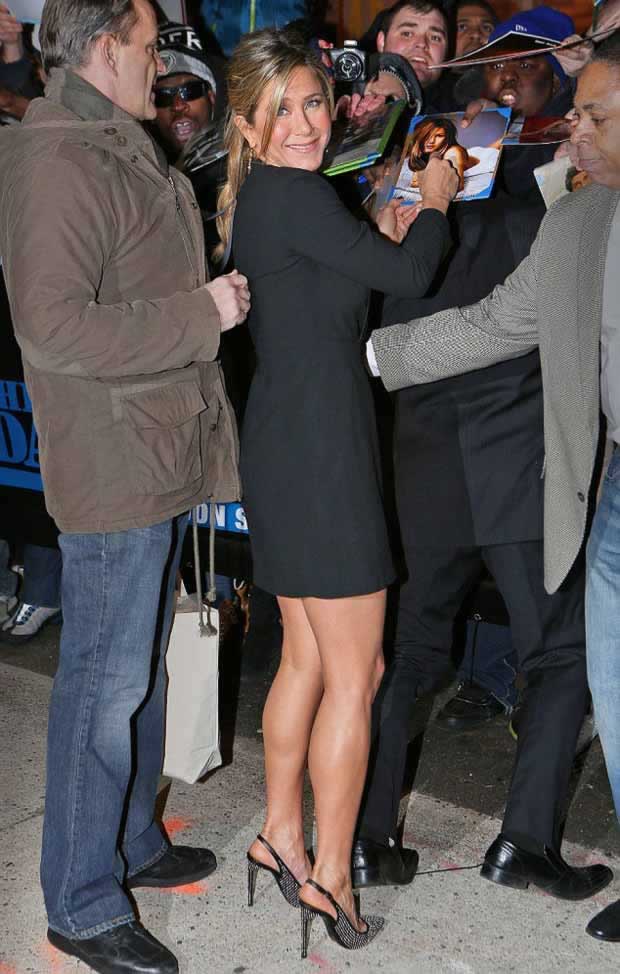 Talking about taking on such a challenging role, the star had a bit of a potty mouth. 'The mind set is screw it I want to.' Informed by the host she could swear she continued: 'I can say f**k it? Oh so I said "Fuck it" I wanted to challenge myself I was ready to do it but I was tired…. well, I love comedies we love to ask and escape… but I was ready to challenge myself.'
[contentblock id=3 img=gcb.png]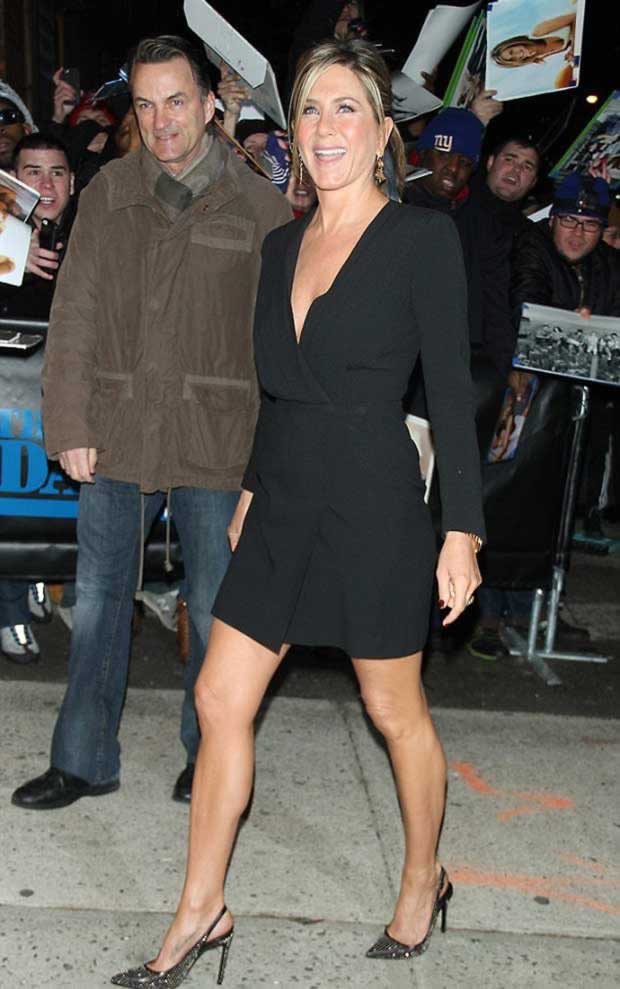 She recounted the film's storyline on Monday's episode of Ellen: 'The movie is about a woman choosing to live… in a nutshell. 'She basically goes through an unimaginable trauma and is in a terrible car accident and has a great personal loss and is also just physically mangled. 'We meet her in a chronic pain management group. She's addicted to drugs. She's addicted to booze. She doesn't want to live. 'She can't make a decision to live or die. This movie is her journey to make the decision to live.' And in a recent interview with The Hollywood Reporter, Jennifer discussed her relationship with ex-husband Brad Pitt.
'We're not in daily communication,' she said. 'But we wish nothing but wonderful things for each other. Nobody did anything wrong. 'You know what I mean? It was just like, sometimes things [happen].'