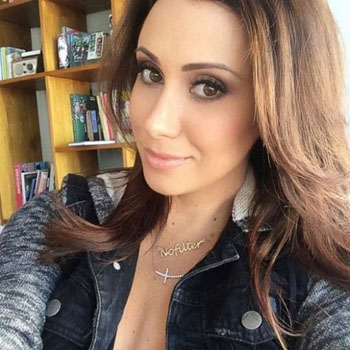 Jennifer "Jenn" Lynette Sterger (born November 29, 1983  in Miami, Florida) is a model and television personality, and former online columnist  for Sports Illustrated. In August 2008, the New York Jets hired her to be the "Gameday Host" for the team.
Sterger rose to fame after she was shown on national television during a 2005 Florida State–Miami football game. On seeing the shot, announcer Brent Musburger commented that "1,500 red blooded Americans just decided to apply to Florida State." She is one of the FSU Cowgirls, who are known for their combination of minimal tops, short shorts, and cowboy hats. She has since posed in both Maxim and Play Boy magazines. Sterger is also the "Sports Babe" for Sprint Exclusive Entertainment.
After contributing two articles to Sports Illustrated, Sterger, for some time, wrote a Wednesday feature on SIcom's "Scorecard Daily."
Sterger was a drum major for her high school band (Gaither High School) in Tampa, Florida.
Sterger was featured on the Entertainment Television show Byte Me: 20 Hottest Women of the Web that originally aired in March 2008, where she was 19 on their list.
Sterger was a regular segment host on the recent ABC show Race to March Madness. The nationally televised weekly show highlighted the best teams in NCAA men's basketball and how the season was shaping up prior to the tournament. She hosted a weekly segment where she visited a top school's campus and interviewed players, coaches and fans of the respective teams. Her visits took her to Memphis, Tennessee, UNC, Duke, USC, UCLA and Indiana.
Sterger just completed her first major movie, The Tenant, scheduled to be released in 2009.