She returned to work on Thursday, one day after the tragic death of her mother Christine at the age of 64. Demi Rose, 24, smouldered in breathtaking shots whilst clad in a skimpy gold string bikini as she posed for photographs for her latest campaign with fashion brand Oh Polly.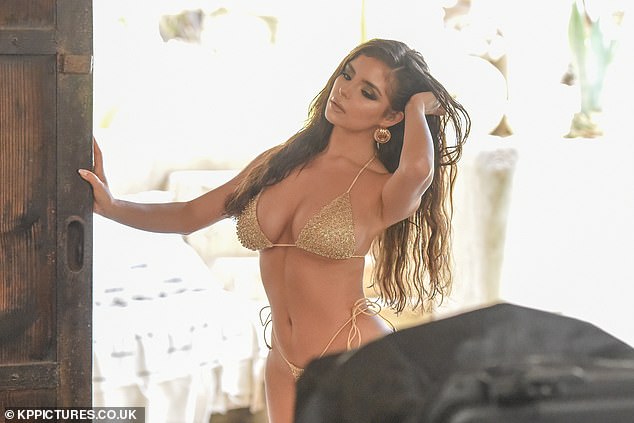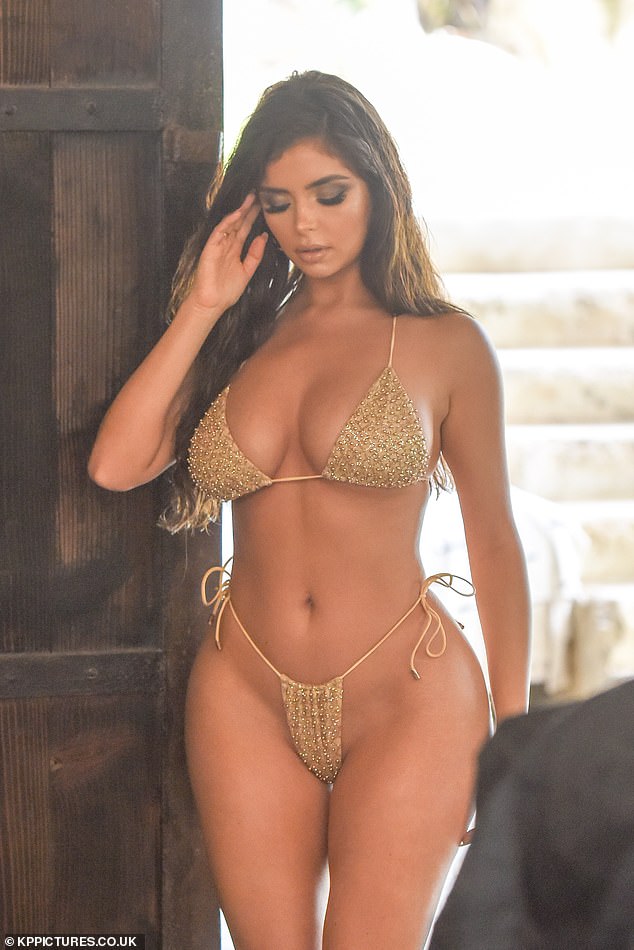 The Instagram model showcased her sensational curves in the jewel-embellished two-piece, in snaps released on Friday.  Striking a range of sultry poses, Demi looked poised as she put on a brave face following the tragic death of her mother.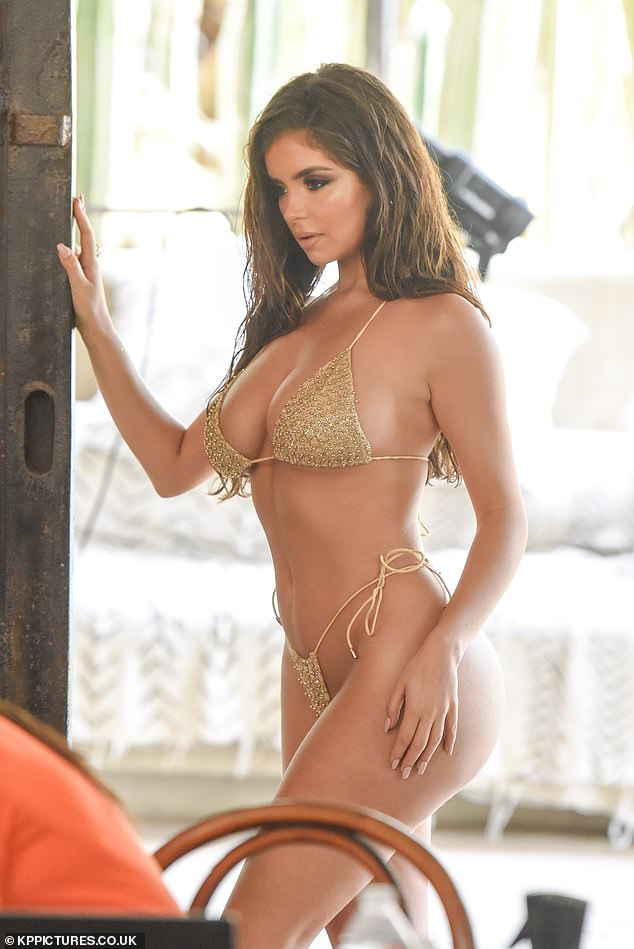 The stunning model sported a glam make-up look, with a flawless base and a smokey eye enhancing her pretty features.  The brunette beauty looked incredible with her tresses styled into tight, wet-look waves, while posing elegantly in the barely-there gold bikini.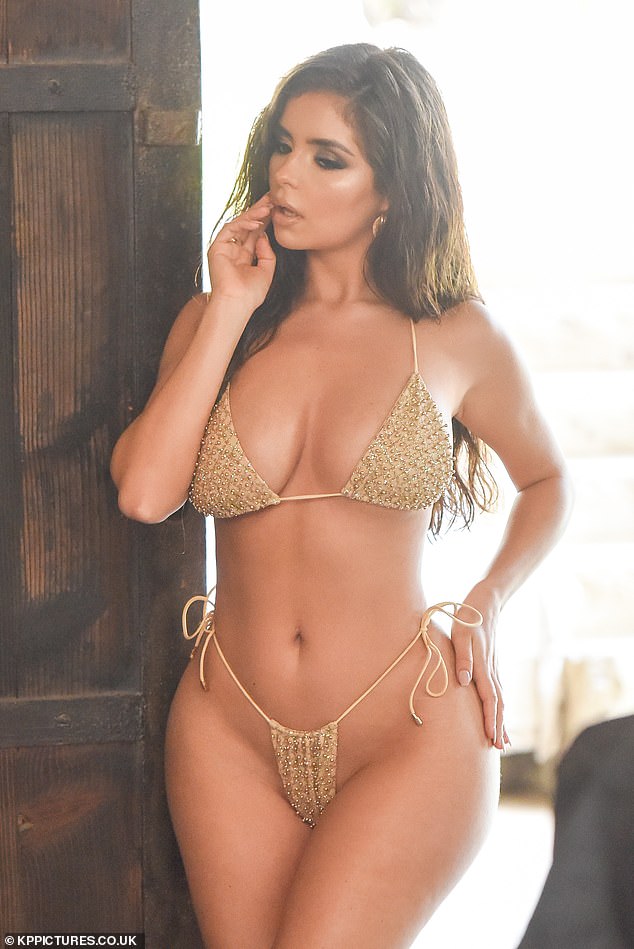 Demi took to Instagram on Thursday to share a video of herself getting ready for the photoshoot as the star admitted she's 'gotta keep rolling' and thanked her fans for their love and support.  In a heartfelt Instagram post she wrote: 'Thank you all so much for the love and support.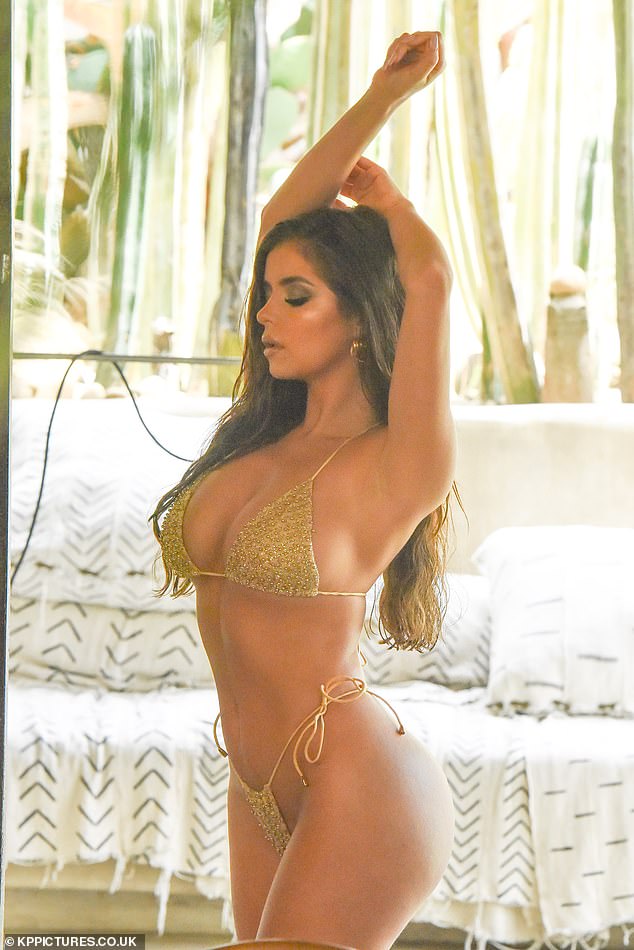 'I really really appreciate it and you all are like my extended family. Gotta keep rolling.' The brave star also shared a 'daily affirmation post' which read:  'I am trusting the divine timing of the universe. I have faith that I am in the right place at the right time, and I am going in the right direction.