Prince Harry and Meghan Markle's bombshell interview with Oprah Winfrey on Sunday unpacked multiple layers behind the couple's decision to step away from the royal family — with Harry ultimately citing a "lack of support and lack of understanding."
However, the interview also refocused attention on the couple's bid for financial independence, and exactly how much is needed to maintain and protect certain members of the royal court.
During Sunday's sit-down, Markle — who is biracial — expressed specific safety concerns related to both her son and husband. She also revealed that certain members of the family raised "concerns" over the color of her unborn child's skin tone.
Buckingham Palace released a statement on behalf of Queen Elizabeth on Tuesday, writing in part, "The whole family is saddened to learn the full extent of how challenging the last few years have been for Harry and Meghan" — adding that "the issues raised, particularly that of race, are concerning" and will be "taken very seriously."
Among other surprising disclosures, Prince Harry revealed that shortly after announcing their departure, the couple was cut off financially and lost their security detail.
"From my perspective, I just needed enough money to pay for security to keep my family safe," Princess Diana's youngest son told Winfrey in the interview.
Although the Duke of Sussex did not specify the exact amount, Kent Moyer, chief of The World Protection Group, told Forbes that around-the-clock security could add up to as much as $4 million a year.
Over $100 million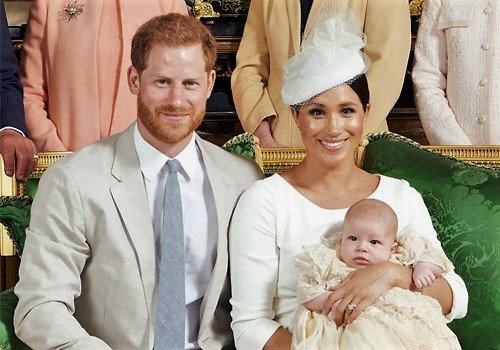 Harry revealed he was cut off financially from royal family: I needed enough money "to keep my family safe"
At the moment, the couple is living off of Harry's $10 million inheritance from the late Princess Diana before eventually earning income from various streaming deals.
Still, the cost of being a royal is much higher — with U.K. taxpayers supporting a significant portion of the monarchy's finances. The latest Sovereign Grant account revealed that the UK monarchy cost £69.4 million (roughly $96 million today) between 2019-2020 — up modestly from the previous year's level of £67 million (~$93 million)
The Sovereign Grant, funded in part by British taxpayers, is used to support the official duties of the monarch, including travel, security, staff and building upkeep.
Its value is determined by how much money the Crown Estate — the family's massive portfolio of real estate properties — has brought in.
Over 2019 to 2020, that total amounted to £82.4 million (~$114 million). The monarchy spent £69.4 million of that on official duties, including £21.2 million (~$29.5 million) on Buckingham Palace renovations.
For Harry and Meghan, access to the Sovereign Grant accounted for 5% of their total income. The other 95% lied in the Duchy of Cornwall, a private estate account maintained by Prince Charles. The estate is valued at roughly $1.2 billion, with Prince Charles receiving approximately $28.3 million to distribute amongst his family.
The New York Times has reported both Prince Harry and Prince William received an estimated $6.4 million from Prince Charles and the Duchy, although the exact number is still unknown. Still, the couple no longer have access to either fund, according to multiple reports.