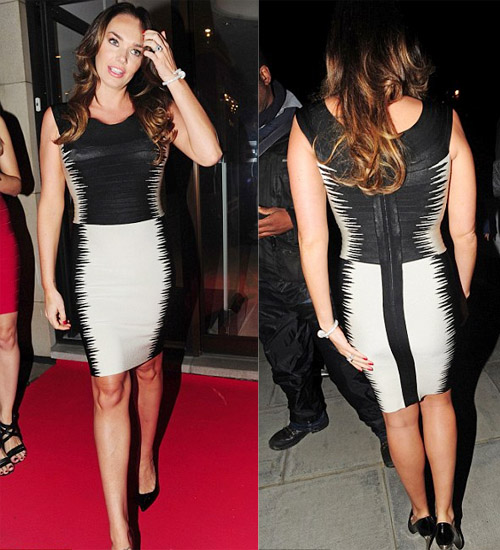 She is said to be elated over her pregnancy, but you wouldn't know it to look at socialite Tamara Ecclestone The 29 year-old seem to deliberately hide any evidence of her changing figure as she wore a bandage Bodycon dress at a store party for fashion designer Herve Leger, Wednesday evening.
Tamara Ecclestone shows bumpThe sleeveless black and silver dress featured contrasting panels with blurred lines for added optical illusion. Specifically designed to improve the wearer's silhouette, it clearly worked on Tamara there was no sign of a baby bump in fact, Tamara's torso looked perfectly flat for somebody who is expecting.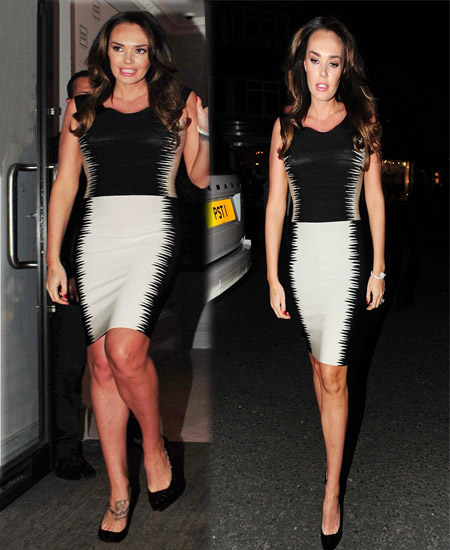 Tamara Ecclestone WearShe teamed the dress with black stiletto shoes, which exposed the intricate tattoo on her foot, and wore her hair in a loose cascade of soft waves Recently, Tamara exclusively revealed to MailOnline that she is hoping her first child will be a baby girl. She said: 'This has been the best year ever' having married Jay in a lavish ceremony only a few months earlier after a whirlwind romance.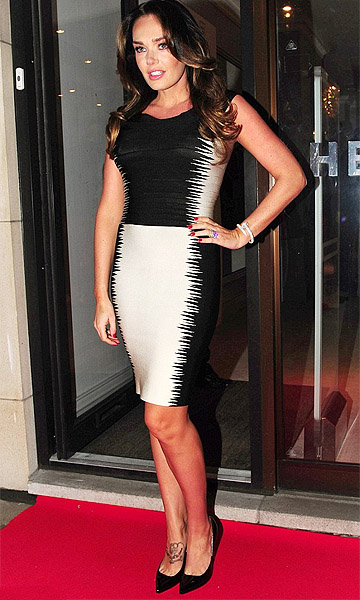 Tamara Ecclestone FigerEither way, Tamara hopes that her child – boy or girl – will become best friends with her sister Petra's baby daughter Lavinia 'I want them to be as close as me and my sister. And I would just love to have a little girl who would be super close to Lavinia.-Daily Mail