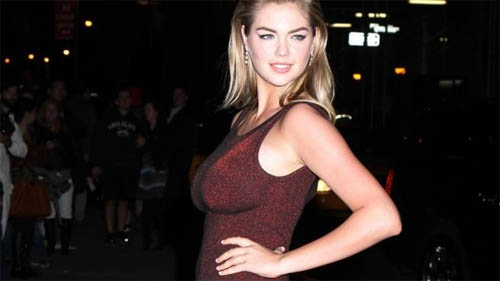 There is much Kate Upton is notorious for. Now you can add, "shoot in zero gravity" to her roster of notoriety. No, the buxom bikini model didn't make a trip to the final frontier any time recently. She left that for Leonardo DiCaprio, Ashton Kutcher and Lady Gaga, as well as others set to be astronaut customers when Virgin Galactic makes history. But what she DID do is don a silver swimsuit and shoot in a chamber with zero gravity.
This first came up when Jimmy Fallon joked with the beauty that her next cover should be shot in space, "think about this; there's no gravity!" Next thing you know, Sports Illustrated is scouting swimsuits and getting America's favorite cover girl space-ready. And voila! We have here a real-life 'Barbarella,' weightless assets, big hair, et al.
Or we will, come February, when the Sports Illustrated Swimsuit Issue hits stands, also featuring a series of legends, including Tyra Banks, Carol Alt, Bar Refaeli and three-time SI cover star Christie Brinkley. The bevy of beauties has been photographed to celebrate the issue's 50th anniversary.