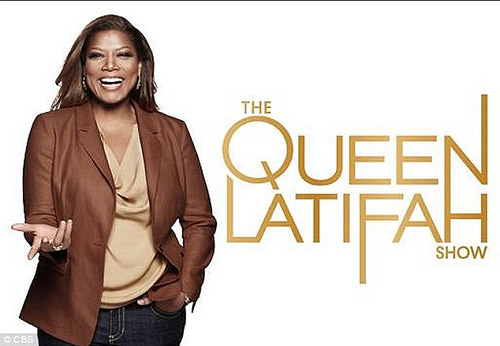 Dana Elaine Owens is better known by her stage name "Queen Latifah" who is versatile singer, rapper, and actress. Television producer, model and a successful TV host, has declared that having Barack Obama on her talk show by the name of "the queen Latifah show", aired a month before. She is so inspired by Obamas dynamic and personality that she even named her studio "Michelle Obama lounge"
 She sad that the concept behind decorating and designing the lounge is to have a home like feeling., where you can come, sit , have  chit chat and can eat in the most comfortable way. No wonder if queen Latifah is expecting high profile chief guests on her show. In simple, it's like a family room with a den. The star dolly Parton stunned audiences last week when she performed a rap that left queen Latifah no less than impressed.
She said: "let's be clear dolly Parton is a rapper, somewhere before all the country, i don't know what transpires up there in the mountains when you're rising up, but she has been spluttering rhymes for a very long time – 50 years I'd say.