Kobe Bryant, the former Los Angeles Lakers superstar and one of the greatest players in National Basketball Association history, died in a helicopter crash on Sunday. He was 41 years old.Mr. Bryant, who commuted to Lakers games from his Orange County home by helicopter during his playing career, was among the dead after a copter with eight others on the flight manifest caught fire after crashing into the hills of Calabasas, Calif.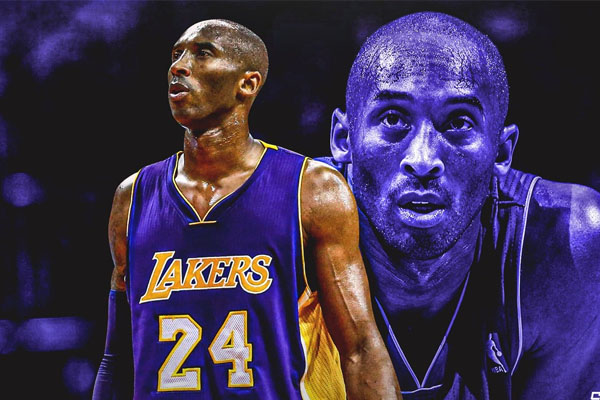 Bryant was on his way to a youth basketball game with his daughter Gianna Bryant, who was 13, when the helicopter crashed, sources said. Those aboard the helicopter included another player and parent. Los Angeles County Sheriff Alex Villanueva said in a news conference that there were no survivors, and according to the flight manifest, there were nine people on board the helicopter.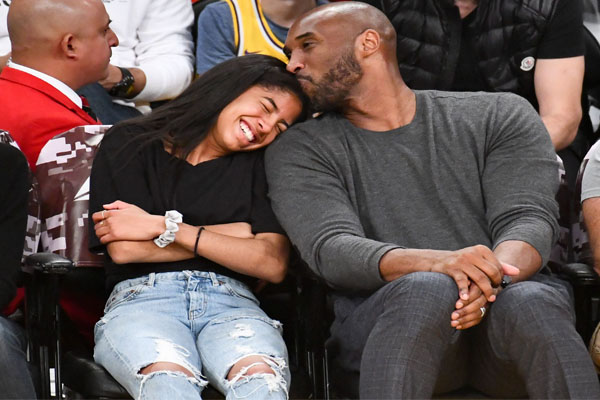 Los Angeles County fire chief Daryl Osby said on Sunday afternoon that the Federal Aviation Administration was on the scene and will work with the National Transportation Safety Board to investigate the crash. He said authorities will not release the names of victims until they are identified and next of kin are notified.
Villanueva and Los Angeles County chief medical examiner Dr. Jonathan Lucas said later on Sunday evening that — given the terrain and condition of the crash site — they expect the recovery effort to take anywhere from a couple to several days. After recovery is complete, the identification process can begin.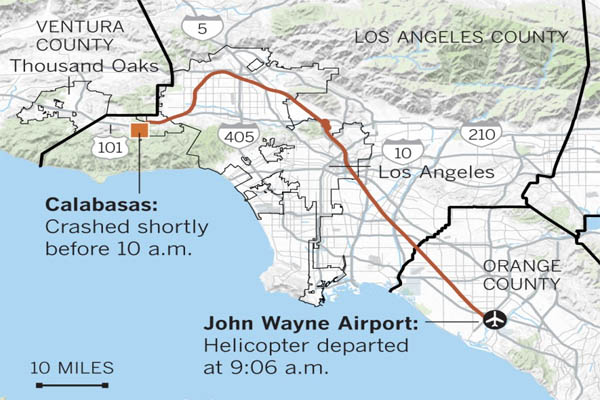 Remembering Kobe Bryant: Relentless, curious and infinitely complicated
The cause of the crash was unknown. The helicopter departed from John Wayne Airport in Orange County at 9:06 a.m. PT. The first 911 call reporting the crash was received at 9:47 a.m.Orange Coast College baseball coaching legend John Altobelli, his wife, Keri, and their daughter Alyssa were among the victims, the Altobelli family confirmed. Altobelli won four California community college titles in his 27 years at the school.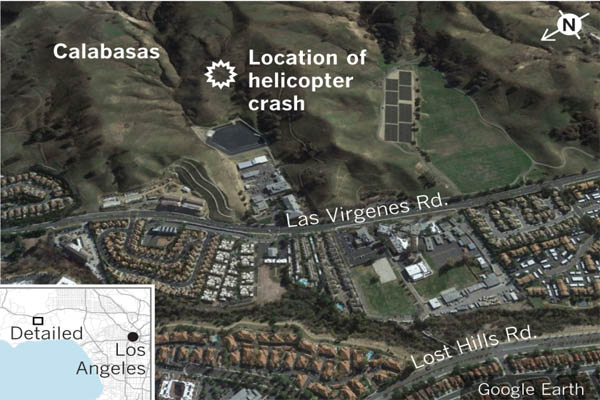 The crash came one day after Bryant was passed by Los Angeles Lakers forward LeBron James for third place on the NBA's all-time scoring list. As late as 10:39 p.m. ET Saturday, Bryant was active on social media, congratulating James on Twitter during the Lakers' 108-91 loss to the Philadelphia 76ers.
A visibly shaken James wiped his eyes with tissues and walked alone from the Lakers plane after it landed Sunday in Southern California.
James inscribed his sneakers with "Mamba 4 Life" and "8/24 KB" in gold marker before the game Saturday, showing respect for Bryant, an 18-time All-Star with the Lakers who is eligible for the Basketball Hall of Fame this year.All week, in the lead-up to the milestone, James was quick to laud Bryant.