From the moment her relationship with Kanye started to deepen, Kim Kardashian West began something of a style odyssey. The feminine, fitted look she always favoured was thankfully here to stay, but the 33-year-old has added a few jaunty edges to her repertoire.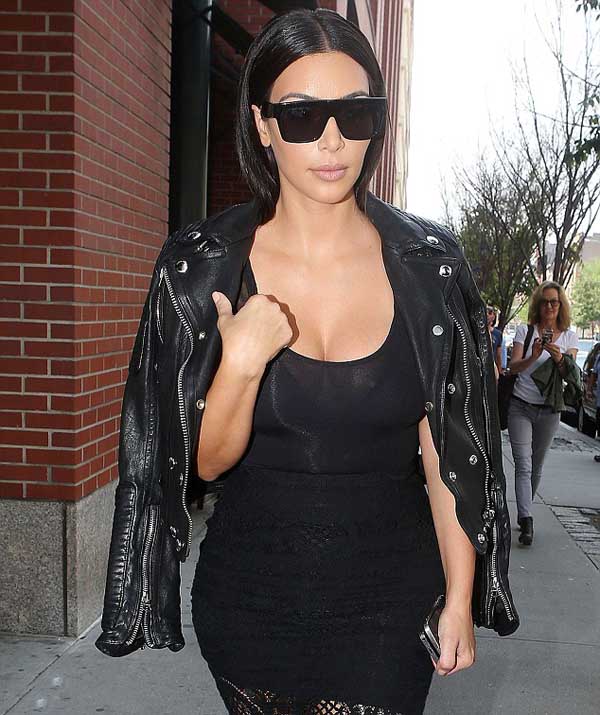 There probably isn't a better example of Old Kim Kardashian meets New Kim than the outfit the mother-of-one slinked out on Tuesday afternoon. The dress was pure Keeping Up With The Kardashians, figure hugging, see through and black. But Kim accessorised the classic look by throwing a classic biker jacket over her petite shoulders. The newlywed wore her ebony-black hair in a glossy centre parting, just as she did at her wedding on May 24 in Florence. The crimson lips she sported on Sunday were replaced with a pale matte pink that worked better with the leather. Kim is spending a last evening in New York before jetting off to join her husband at Cannes Lions in the south of France.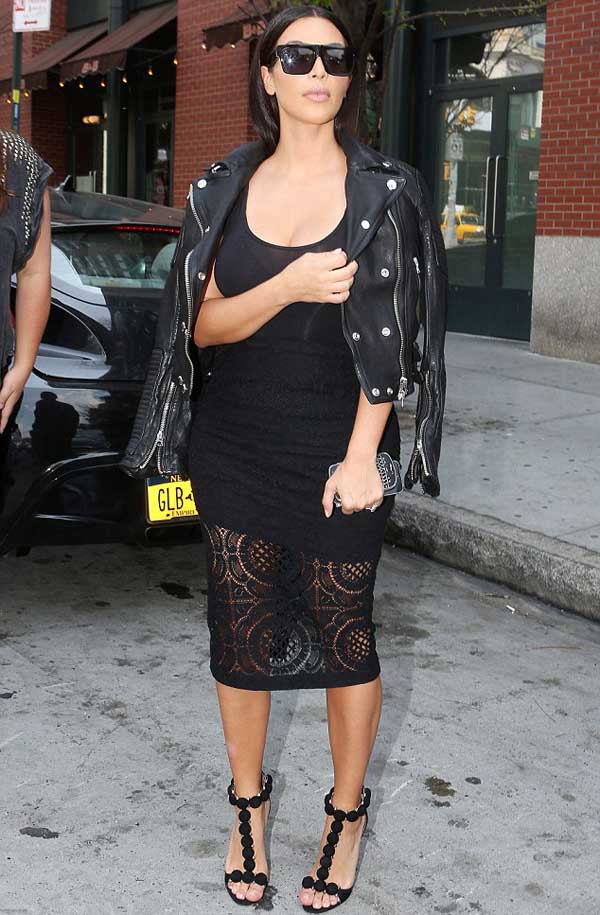 On Tuesday, keny West spoke at a talk entitled Translation, Technology, Culture and Consumer Adoption and revealed Kim Kardashian 'turns him on' more than anyone in the world. Earlier in the day, the only sign that Kim Kardashian was a native New Yorker – but one of the most successful TV stars in the world – was a $20,000 Hermes purse used as her gym bag. Dressed in head-to-toe black workout clothes – the E! favorite paired a black tank top with black Capri leggings, black sneakers and black rectangular sunglasses – the beauty looked ready for a serious sweat session. With her hair pulled back and with minimal makeup – all she seemed to have on was pink lipstick – she was at her most casual in weeks. It was refreshing to see the daughter of Kris Jenner without her heels and big hair for a change.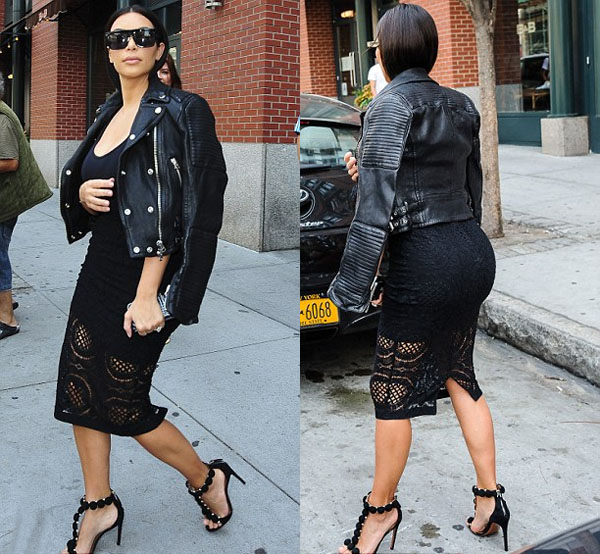 With the mother, whose daughter North turned aged one on Sunday (Father's Day in the US), was a pretty female who was also in workout attire but carried with her just a bottle of water. Kim Kardashian looked at her phone as she stood on the sidewalk near a heap of black trash bags in hopes of flagging down a taxi. With one arm stretched out, the LA native looked concerned she would not get picked up. But soon after up pulled a yellow vehicle. The star was seen opening the back door as her pal followed.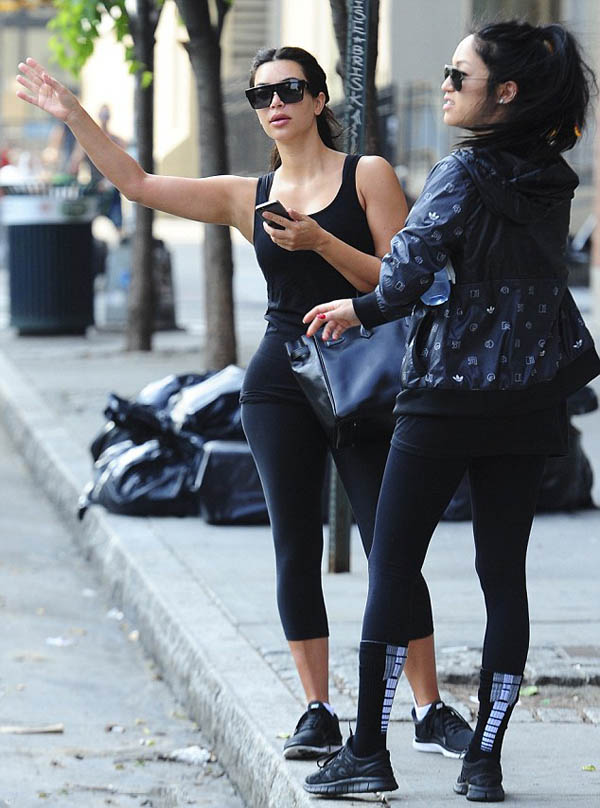 She wore a plunging black Spandex top that showed off her chest very well. A black tuxedo jacket did little to hide her assets. Tight black leggings and heels rounded out her look.  Her hair was styled in a very becoming manner with a bump in back and a side part in the front. The pinup seemed to be channeling a Raquel Welch look from the seventies. Onlookers stared as E! cameras rolled for Kourtney & Khloe Take The Hamptons. Kim had just come from a photo shoot with her sisters for Kardashian Kollection. The photographer was Ellen von Unwerth.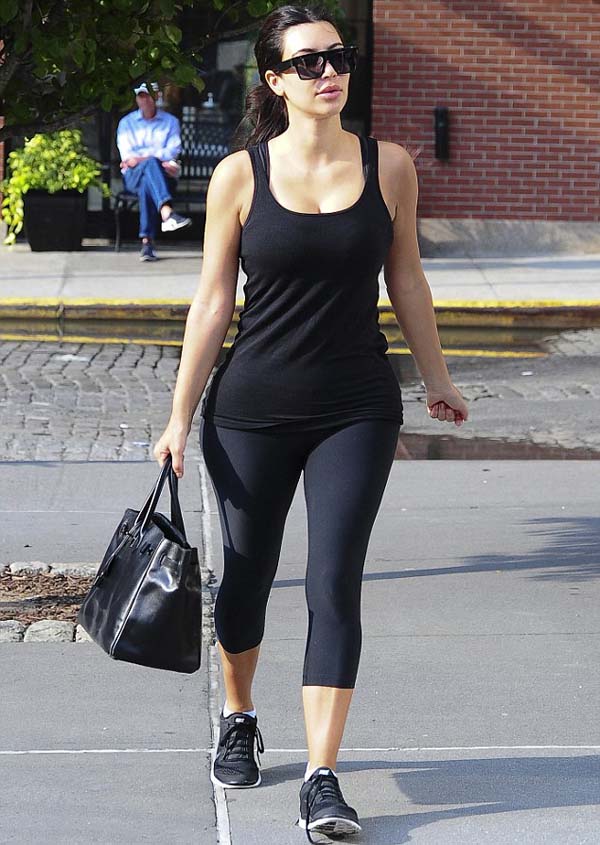 -dailymail