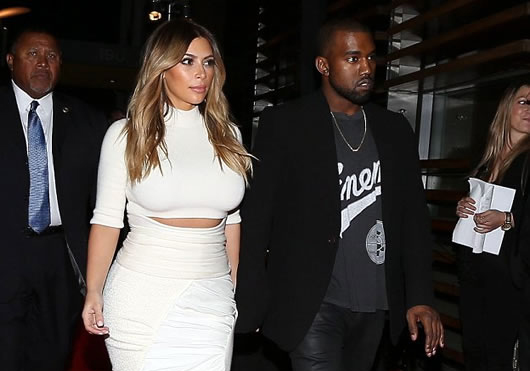 She got engaged earlier this week after fiancé Kanye West popped the question with a fairytale proposal And Kim Kardashian made sure all eyes were on her dazzling 15-carat diamond engagement ring as she enjoyed her first post-proposal outing with her new husband-to-be on Thursday night The power couple were joining a star-studded crown at the Dream For Future Africa Foundation gala at Spago in Beverly Hills, California, and the 33-year-old reality star certainly made sure she gave fellow attendees an eyeful of her huge band.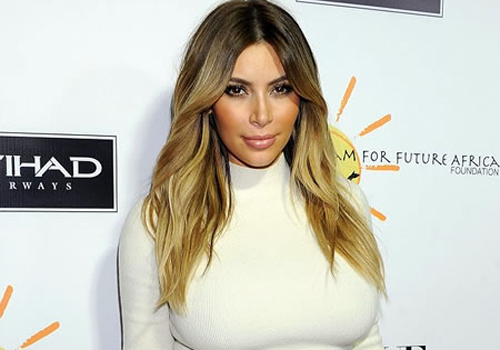 Kim Kardashian engagement ring Looking more content than ever, the Keeping Up With The Kardashians star showed off her incredible post-baby body in a chic cream bandage dress, while keeping her accessories to a minimum to allow her ring to attract even more attention.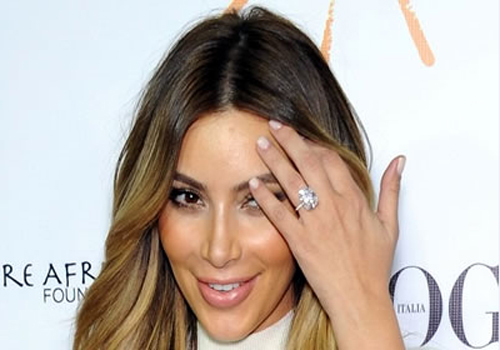 Kim Kardashian FigerKim and Kanye's post-engagement outing comes amid claims they plan to sign a watertight prenuptial agreement to protect their respective business assets prior to tying the knot According to TMZ, the pair will draw up a prenup before walking down the aisle to separate Kanye's $90million wealthy and Kim's $40million.
Kim and Kanye post engagement outing source told the site: 'Both Kanye and Kim are committed to the marriage and they are NOT signing a prenup because they're worried the relationship might fall apart. But they're both business people and know given their vast wealth, it's just the smart thing to do to have a prenup.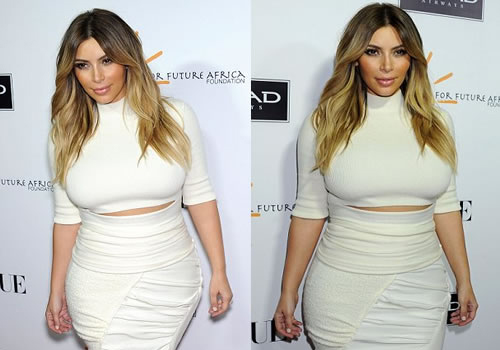 Kim tight dress Even though the couple – who raise four-month-old daughter North 'Nori' West together – will keep their assets separate, they will have a huge joint account to take care of living expenses and their day-to-day activities Kanye popped the question on Monday in a lavish event, predicted to have cost upward of $3million with a jet winging family and friends to a privately rented baseball stadium in San Francisco, where guests enjoyed a fireworks display and a 50-string orchestra, there was no expense spared.
Kim Kardashian weight loss Another reason for Kim's apparent happiness on Thursday evening would have been her recent successful at dropping 43lbs after the June birth of her baby daughter North West Her weight loss was evident in the tight dress she wore to walk the red carpet and Kim looked confident as she strutted her stuff at the event.
Kim first outings also couldn't resist flashing her impressive diamond engagement ring by Lorraine Schwartz, estimated to be worth anything from $1.6m to $6m This year's Dream For Future Africa Foundation gala honored Vogue Italia Editor-in- Chief Franca Sozzani and was hosted by Galileo and Wolfgang Puck, Naomi Campbell and Amber Valetta. Daily Mail