She's known for playing period roles, but Keira Knightley is ready for some futuristic parts. The actress was discussing the films that she would love to star in while taking part in a Q&A session at the Apple Store on Regent Street, London, with her Begin Again co-stars Mark Ruffalo and James Corden.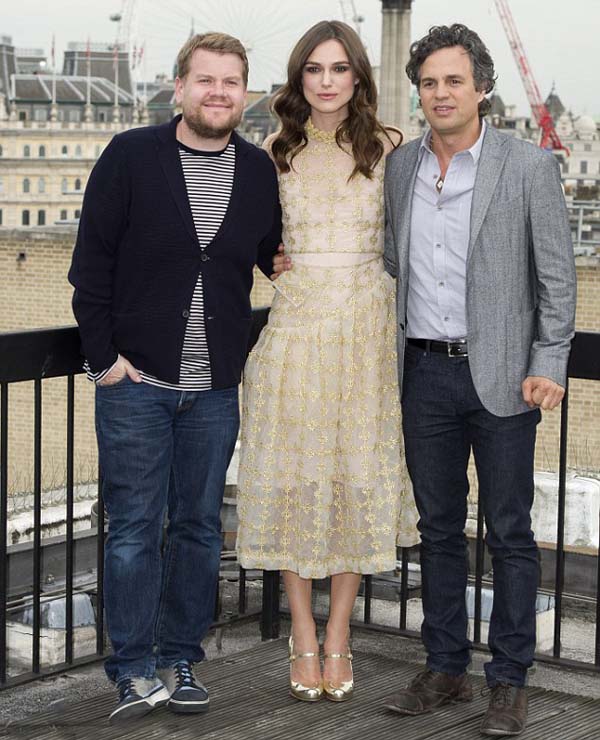 'I love sci-fi, I want to do a sci-fi that is really dark,' Keira Knightley said while wearing a sheer gold shirt dress with diamond-shaped bronze sequins across the front. Knightley has starred in just a few sci-fi films in her career, most recently the cinematic adaption of Kazuo Ishiguro's 2005 novel Never Let Me Go; and as Sabé in Star Wars: Episode I – The Phantom Menace.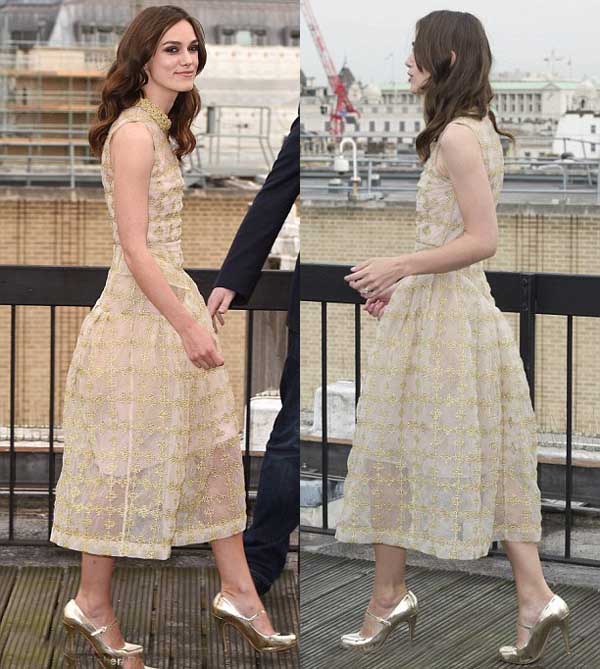 Her darkest sci-fi role was opposite Adrian Brody in The Jacket, but it looks like she's ready to move back into the genre after promoting this romantic comedy in which she plays a singer-songwriter given the chance to hit the big time. Ruffalo had nothing but praise for his British co-star and discussed the time they spent in the recording studio.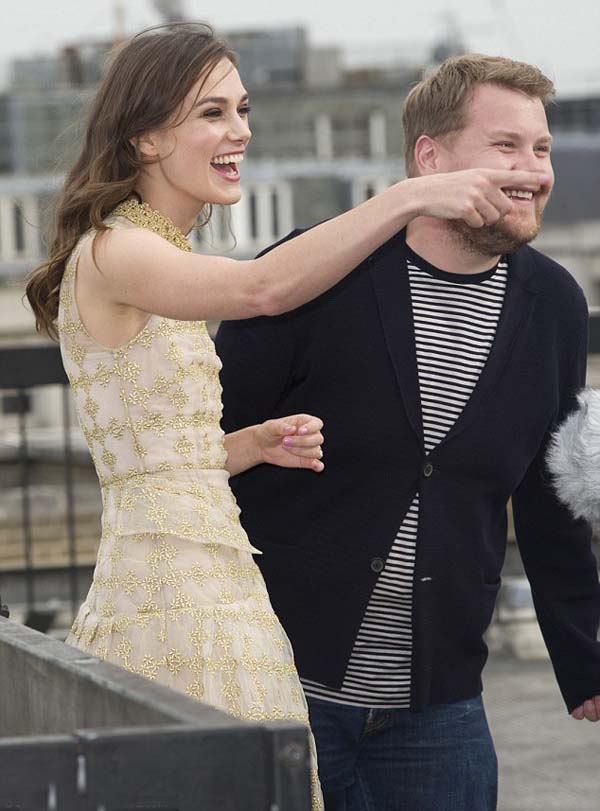 'The tension was thick with anticipation and then she sang and everyone was like, "Oh my God, she can sing" ', the actor told the gathered crowd at the Apple Store. Corden spoke about the magic of filming in New York City.  'There was a great scene with Mark and Keira Knightley, which was shot in Times Square, James remembered. 'With no permits, at 3am, one camera, about 10,000 tourists and Keira Knightley… and nobody noticed!'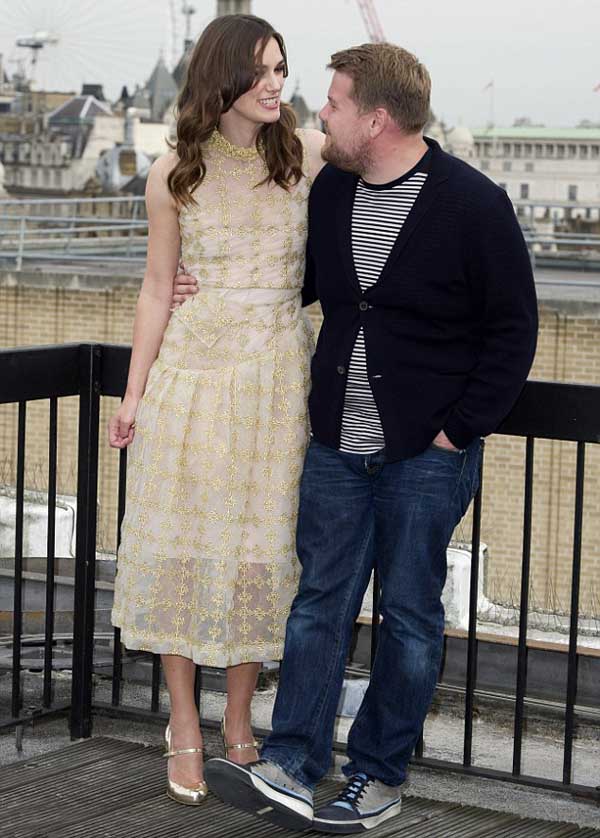 After the talk Keira Knightley changed out of her dress into a similar gold one with matching beading all over the sheer nude fabric. She laughed with her co-stars as she puffed on a cigarette before heading to the Ham Yard Hotel for the VIP screening of the new movie. -dailymail