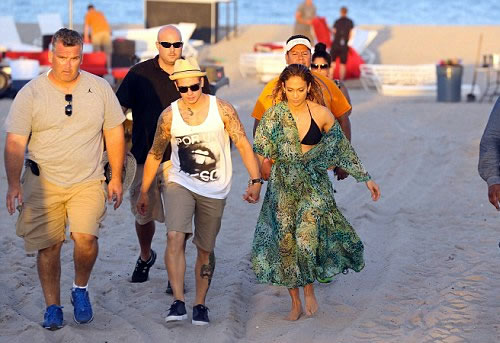 Jennifer Lopez was rushed to safety after gunshots were fired near where she was filming a music video. Security guards took the singer to a vehicle after hearing several gunshots about 400 yards from where she was filming on Sunday night in Fort Lauderdale, Florida. Police converged on the area, but the people involved in the shooting were not found, although police detained several people at the scene.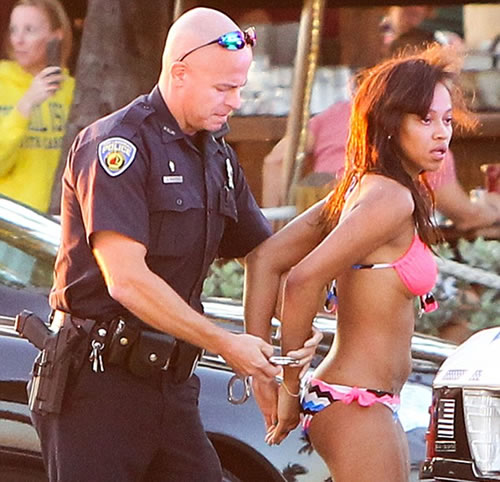 The 43-year-old singer was in Fort Lauderdale to shoot the music video for Live It Up, her upcoming collaboration with Pitbull. Lopez was filming an interview with Entertainment Tonight on the set of her music video when the shots were heard. ET's Rob Marciano, who was interviewing the star, reported that 'Security scrambled [Lopez] away' after the shots rang out. He tweeted: 'BREAKING: Gunshots fired on Fort Lauderdale Beach DURING my JLo interview. No kidding. Security scrambled her away.'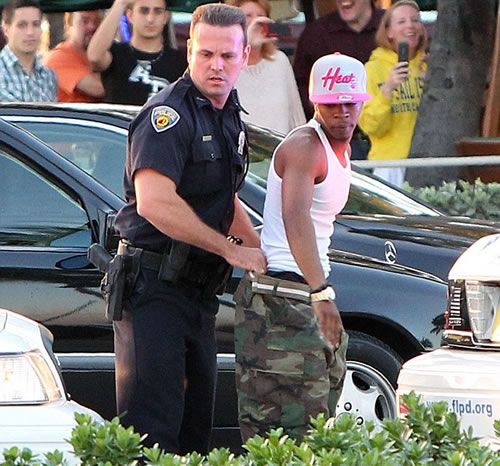 He added: 'Can hear & see ambulances converging ~400 yards down the street.' Before adding: 'Police confirming: 'shots fired. no one hit.' Whew.' Security officials said the star was secure in her vehicle when the incident was reported, but it's bound to have brought back memories from the time she and then boyfriend P.Diddy were arrested over a shooting at a nightclub in New York in the late '90s. The singer was at the now-closed Club New York with her then-boyfriend Combs in December 1999 when shots rang out and the pair fled the scene.
The car in which they were traveling was pulled over by police, who retrieved a stolen handgun from the vehicle. After the subsequent trial, Combs walked free while his associate Shyne went to prison, a civil suit was filed in 2008 by Natania Reuben, who had been shot in the face. Jennifer Lopez is being supported on the shoot by her partner, Casper Smart, 25, who has brought his mother along too, and with her floppy hat and lounge trousers… it's clear to see that she's easily inspired by her daughter-in-love's style. She also sports long chestnut locks, rather like the superstar. – Dailymail