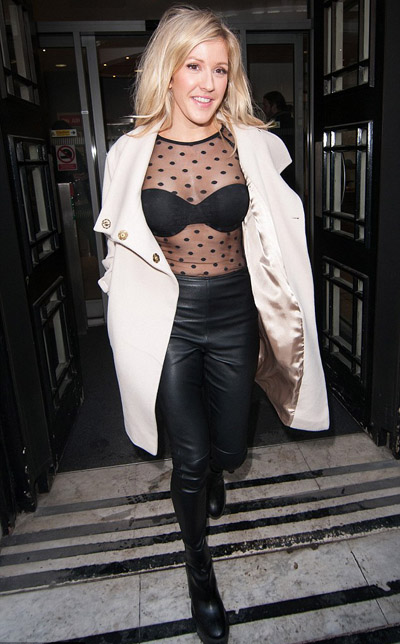 It was the famous slogan of Wonderbra 's past, but Ellie Goulding's outfit was screaming 'Hello boys' on Tuesday. The Brit Award-winning singer confidently left the BBC Radio 2 studios in a strapless black bra under a sheer spotted top, with a pair of skinny leather trousers and platform boots. Ellie Goulding 27, has certainly been making bolder choices with her wardrobe choices over the last few months, and with the amount of training she's been putting in, it's not surprising.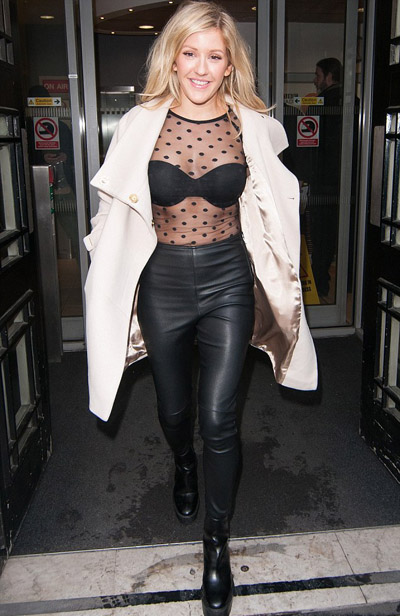 The singer has previously revealed she has honed her slim figure with daily running sessions, and sees 'music and fitness' as the most important things in her life. She said in an interview with Competitor magazine: ' Music and fitness are two of the most important things in my life. Running has become a huge part of what motivates me. 'I've been working hard to balance my training while on tour.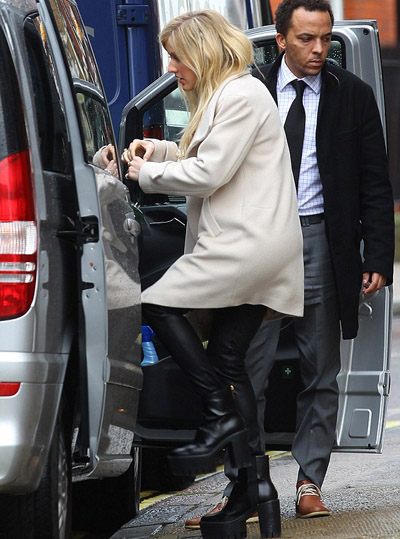 'I was running way before I was a musician. I'm not diva-ish about anything apart from always having tea and always being able to fit in a run. 'It's hardly rock 'n' roll, but it keeps me happy and then I perform better,'Ellie Goulding added. The Halcyon Days star – who won Best British Female at the Brit Awards last week – has been busy promoting her new single, which features on the film soundtrack for Divergent.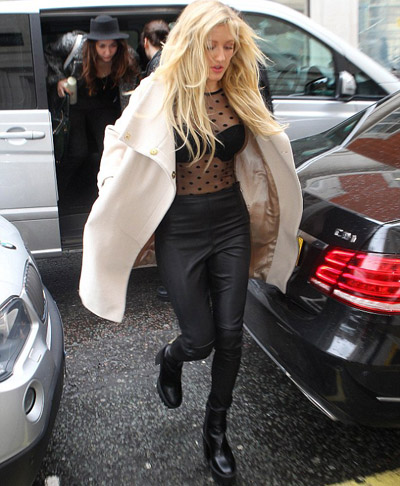 Beating Hearts can be heard on the trailer for the first film in the dystopian fantasy trilogy, starring Shailene Woodley, Theo James, Miles Teller and Kate Winslet. The song got its first airplay on BBC Radio 1, Tuesday night, on the Zane Lowe show and she spoke recently about the making of the track, which was produced by Russian-German electronic music producer Zedd.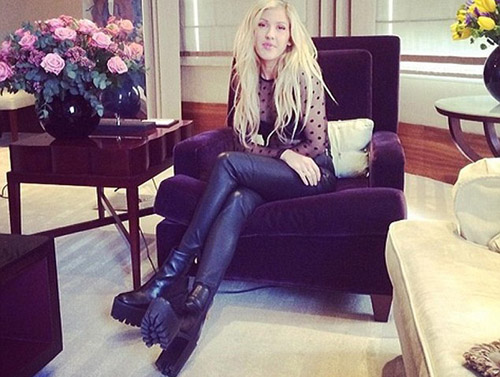 'I got to jam, like you would jam on a guitar, but just with my voice,' Ellie Goulding told EW3 'I really enjoyed it.' She has three songs on the soundtrack (two from Halcyon Days) for the film based on Veronica Roth's bestselling young adult fiction novels. Her ex-boyfriend Skrillex has also produced a song for the movie, as have A$AP Rocky, I See MONSTAS, Snow Patrol, M83, Pretty Lights, Tame Impala & Kendrick Lamar, Woodkid, Big Deal, Pia Mia feat. Chance The Rapper.  
Dailymail