Despite her confident stage persona and thriving career, Ellie Goulding has revealed that she used to put men before 'everything' else. The singer said she regrets how she used to treat the opposite sex as she opens up about her past relationships in an interview with the May issue of Cosmopolitan.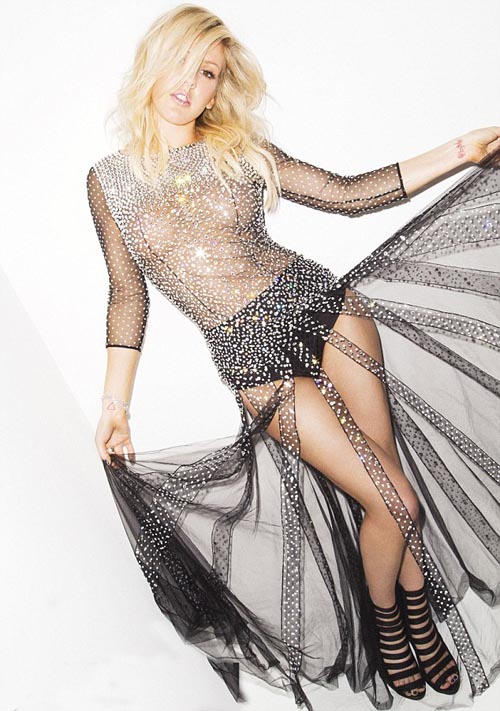 'I [used to] put men on a pedestal. I decided to remedy that, and that's why I'm single now', the 27-year-old said, after recently being linked with McFly star Dougie Poynter. 'They'd be everything [but] I've realised I don't need a guy. I've got amazing, awesome, stupid friends in the best way possible', Ellie Goulding told the magazine. The Hertfordshire-born star has seen her life thrust into the spotlight after climbing the charts with dance floor hits including Burn and I Need Your Love.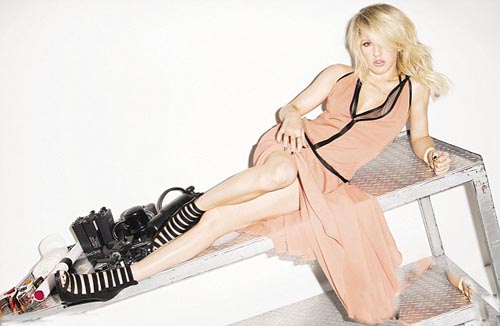 On being asked what heartache had taught her, the blonde beauty said: 'A lot of despair in breaking up with someone is thinking about how you're going to cope in the future. Ellie Goulding not being completely present prevents you from being happy and alive. As soon as you stop relying so heavily on what happened in the past, you end up being able to deal.' In one of the shots from the glamorous shoot the Burn hit maker can be seen flashing her slim pins in a sequined dress by Submarine, complete with sheer body and sleeves.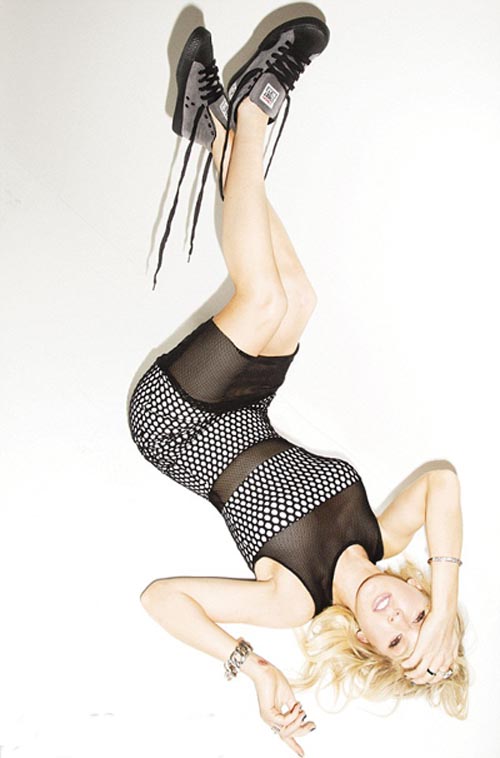 She also poses in a plunging nude gown by fashion house Gucci, while laying seductively on a metal table, before finishing off her ensemble with sky-high black heels. After being asked to perform at the Royal Wedding in 2012, Ellie Goulding said 'it was the first time she'd done something so completely otherworldly. 'It's not an everyday occurrence. It really made me have extreme gratitude for what I did, how I'd gotten there, and the people around me.' Her final snap of the shoot sees her don a much more tomboyish style, complete with black and grey trainers. However the causal shoes are teamed with a spotty monochrome dress, complete with see through panels on the legs and waist. To read the full interview with Ellie Goulding pick up a copy of the May edition of Cosmopolitan, out now.