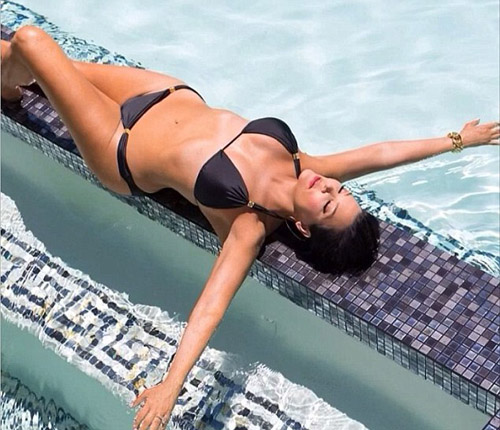 Just days after daughter Kim Kardashian posted a racy selfie showing her impressive post-baby body, her mom Kris Jenner uploaded her own sexy shot. In a series of family photos in a Flipagram post, Kris flaunts her impressive 58-year-old body in a teeny-tiny black bikini. The caption reads 'Celebrate life'.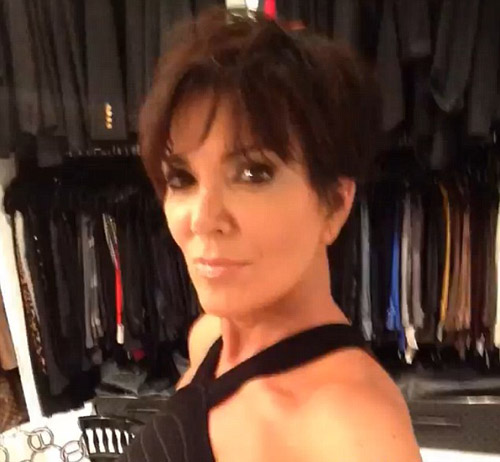 The grandmother of three is shown lounging on a tiled surface at a swimming pool's edge with her arms outstretched and one leg straight with the other knee bent up. She is arching her back provacatively and showing off her flat belly.
The other frames of the Flipagram feature shots of her family, including daughters Kourtney, 34, Kim, 33, Khloe, 29, Kendall, 18, and Kylie, 16, her son Rob, 26, estranged husband Bruce Jenner and her grandchildren. The slide show is set to a song by Kim's fiance Kanye West. Other shots include exotic locales and family adventures and include West and North  – his baby with Kim.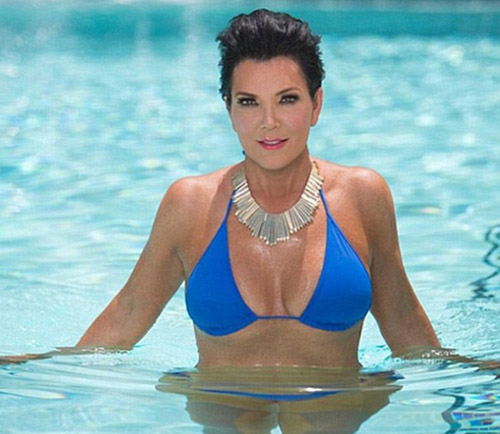 The cover photo is a closeup shot of Kris Jenner in a black halter top or dress standing in a closet full of clothing as she stares at the camera with a serious expression. It's clear that Kris passed on her curves, as well as her tendency for self-promotion, on to her daughters. On Saturday, Kim posted a selfie with her friend Blac Cyna that shows the star and her pal's bottoms in their figure hugging workout pants.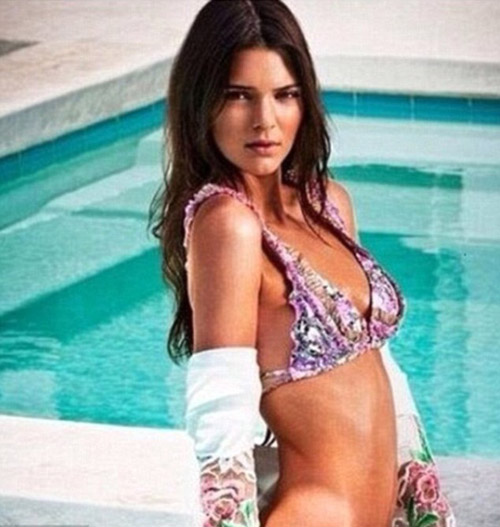 Since losing over 50lbs following North's birth, Kim has been keen to show off the results. In October, she posted a very revealing snap of herself in a high-cut swimsuit, with the caption 'No filter' attached to her big reveal. This isn't the first time Kris Jenner has posted a revealing shot of herself soon after one of her daughters.
Back in Septemer, the reality show matriarch posted a photograph of herself in a blue bikini after her model daughter Kendall shared an Instagram post of herself in a stunning two piece from a photoshoot. 'Last day of summer. Gonna miss you,' Kris wrote last summer alongside the snapshot, which featured herself in a swimming pool wearing a bright blue bikini, chunky gold necklace and full make-up. -Dailymail