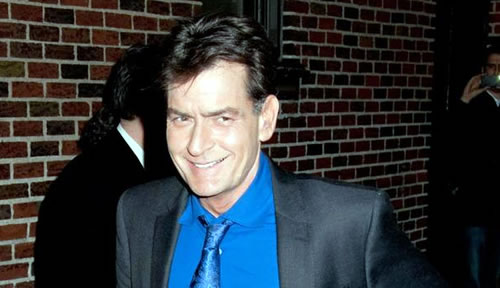 Charlie Sheen is thrilled after becoming a grandfather. The 'Anger Management' star's eldest daughter Cassandra, 28 – whose mother is his high school girlfriend, Paula Profit – gave birth to a baby girl, Luna, with her husband Casey Huffman by her side on Wednesday (17.07.13).
The 47-year-old actor confirmed the news to gossip website TMZ.com, adding: "It's impossibly a most wondrous day. My bucket list is a thimble!" Charlie, who also has two daughters, Sam, nine, and Lola, seven, with his ex-wife Denise Richards, and four-year-old twins, Max and Bob, with his ex-wife Brooke Mueller, who are currently in Denise's custody, previously admitted he couldn't wait to become a grandpa for the very first time.
Speaking on 'The Late Show With David Letterman' in January, he said: "Me as a grandfather, Dave . . . I don't know. It's like the world's going to crack in half. It's fabulous. It's just not a title I'm ready to adopt." It was recently reported that Charlie would fully support Denise if she attempts to secure permanent custody of his sons.
The 'Twisted' actress was granted temporary guardianship of Bob and Max in May, after they were removed from Brooke's care by the Department of Children and Family Services, amid allegations her drug use had resulted in an "unsafe environment".
A custody hearing will be held in Los Angeles in two weeks and "(Denise) is prepared to tell the judge she would love to keep the boys permanently." – Femalefirst