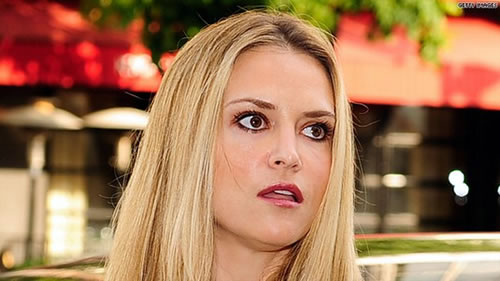 Charlie Sheen's ex-wife has been released from hospital. Brooke Mueller – who was allegedly placed under an involuntary psychiatric hold at the UCLA Medical Centre on Wednesday (01.05.13) because she was deemed to be a danger to herself and to others – checked out on Friday (03.05.13) and refused to go to rehab for further treatment for her drug addiction.
A source told that: "After Brooke sobered up on Friday, she was released from the involuntary psych hold because she was deemed to not be a danger to herself, or others, and her current whereabouts are unknown. "Brooke was encouraged by doctors at UCLA to get treatment for her drug addiction, but she refused. Under the law, she couldn't be held any longer."
Her family and friends are reportedly very concerned as they have not been able to contact her. An insider said: "(They) are sick with worry. Her cell phone is off, and Brooke hasn't spoken to her family in several days." The 35-year-old socialite's four-year-old twins with Charlie, Max and Bob, are currently staying with his other ex-wife Denise Richards after she secured temporary custody of them on Thursday (02.05.13).
Brooke – who has been in rehab 19 times – was previously said to be glad and grateful that Denise, who has daughters Sam, nine, and Lola, seven, with the 'Anger Management' star, as well as adopted Eloise, two, is caring for her boys as she thinks she is a great parent. – Femalefirst