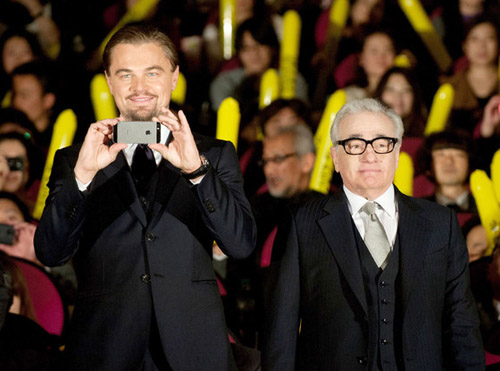 Oh hey, Leonardo DiCaprio. While attending the Tokyo premiere for The Wolf of Wall Street today at the Roppongi Hills Theater,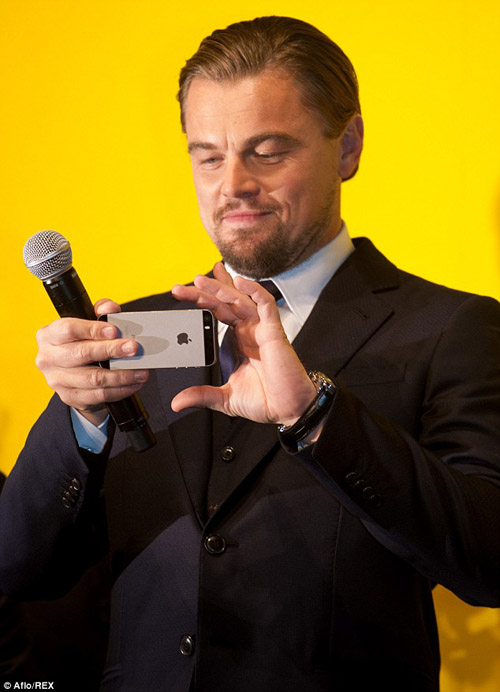 The 39-year-old Oscar nominee turned the tables on fans and photogs by whipping out his iPhone and snapping pics of the crowded scene. Sharply dressed in a black suit and tie, Leonardo DiCaprio stood on stage alongside costar Jonah Hill and director Martin Scorsese while surrounded by hoard of sign-holding fans.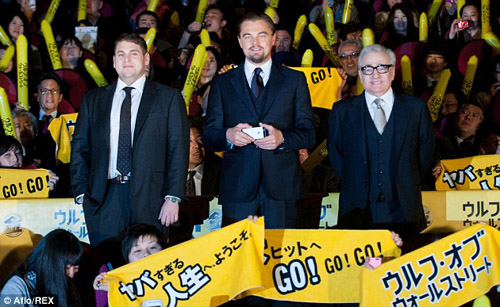 He was all smiles while taking photos of the event. Leonardo DiCaprio was also the subject of many photos, of course, as he stood with his cast and crew for step and repeat pics at the big premiere. Over the weekend, DiCaprio hilariously crashed Hill's Saturday Night Live opening monologue.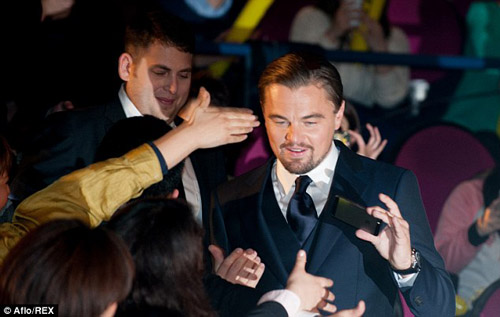 During the bit, Leonardo DiCaprio and Hill mocked DiCaprio's famous Titanic flying scene with Kate Winslet! "Am I flying Jack?" Hill asked DiCaprio, who was nuzzling his cheek. "Yes, Rose," Leonardo DiCaprioo responded. "You're flying." DiCaprio has clearly been having a great 2014 so far.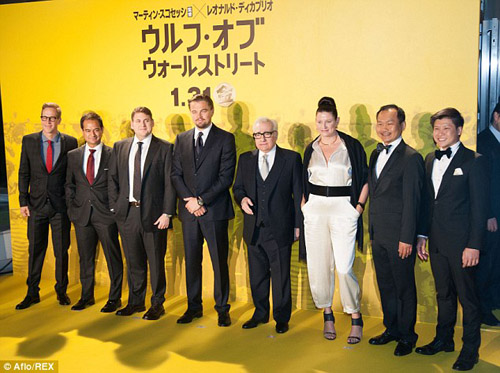 In addition to his Oscar nom, earlier this month he won a Golden Globe for Best Actor for his performance in The Wolf of Wall Street. "This is an incredible, incredible honor," he said while accepting his award, adding, "First and foremost I have to thank Mr. Martin Scorsese. Thank you for allowing me to stalk you into making this movie." -Eonline