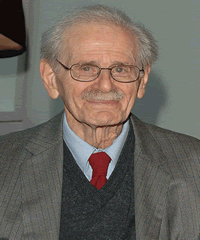 A creative screenwriter and producer Norman Corwin who had remained a major figure of Golden Age of Radio has died at age of 101 years.
Norman Corwin died on Tuesday due to natural cause at his Los Angeles home. He was born on May 3, 1910 in Boston, Massachusetts, United States. Norman Corwin is known for writing, producing and directing many radio, television, film and the stage works. His programs during World War II earned him worldwide fame. Due to his thoughtful writing he also received many Emmy and Golden Globe Awards.
Norman Corwin received an Academy Award nomination for writing script of film Lust for Life in 1956.