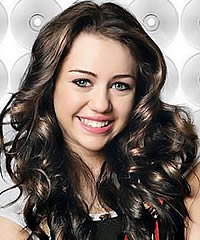 Miley Cyrus turns to YouTube to connect to her fans.
In the 9:43 minutes video, entitled EVERYTHING, Cyrus wants her fans to connect to her directly and not through other sources.
First clearing rumors about her Australian actor, Liam Hemsworth she said, "No I'm not engaged. No I'm not getting married anytime soon, Miley doesn't need to do anything but sit and chill and enjoy life and make good music"
"I don't need any type of commitment and I'm NOT living with anybody, I Live at home" she said adding, "I'm only 17 and that's ridiculous."
Finally she rubbishes the rumors about her boob job by saying that she doesn't want a boob job.
Cyrus also touches on the issues of paparazzi by saying that unknown men following her make her sick and frustrating.
She finishes the video with "I'm just like y'all."