She surprised fans and even her family when she announced that she had tied the knot to Ryan Clark during a secret ceremony in Las Vegas But when it comes to her pregnancy Katherine Kelly clearly isn't trying to keep things quiet, in fact she's doing quite the opposite as she appeared to be dropping a hint as to sex of her child on Thursday evening.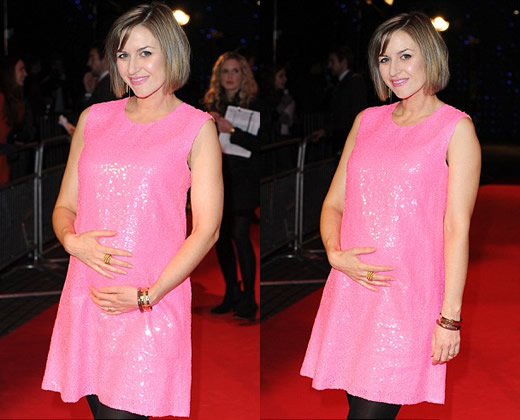 Katherine Kelly The former Coronation Street actress made sure her baby bump took center stage at the Virgin Media Short Awards by wearing an eye-catching baby pink frock The 33-year-old's smock like frock caught the light as she moved and when she stopped to take pictures she tenderly caressed her growing bump Making sure she didn't get too cold the actress.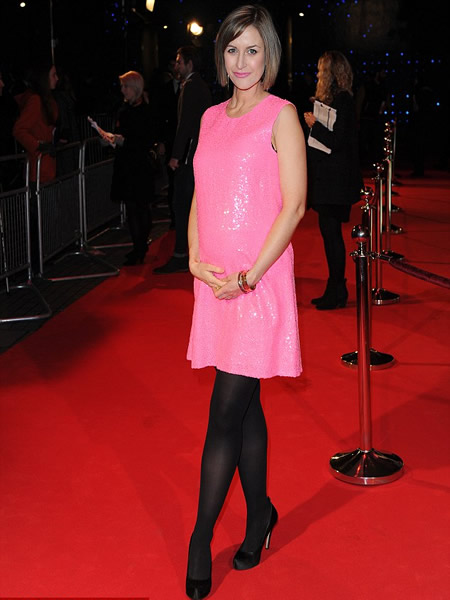 Katherine Kelly sparkly pink Dress who announced her pregnancy in September, teamed the sparkly number with a pair of thick black tights and simple black heels Her short crop was styled neatly, framing her face and giving perhaps another hint that she may be having a girl she completed her look with pink lipstick  The Mr Self ridge actress.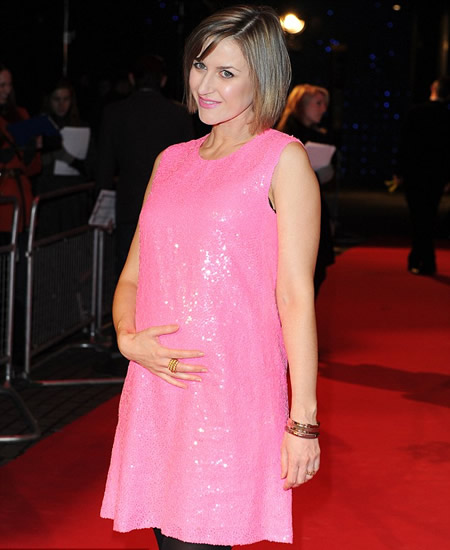 Katherine Kelly on Red Carpet Who wasn't joined by Ryan for the ceremony, announced her baby news on Twitter, writing: 'Ryan & I are overjoyed to announce that we are expecting a baby! Feeling very blessed Katherine and Australian digital analyst manager Ryan, also 33, dated for two years before eloping to Las Vegas on August 20 They tied the knot in a low-key bash at the Little Church of the West in Nevada's Sin City.Daily Mail