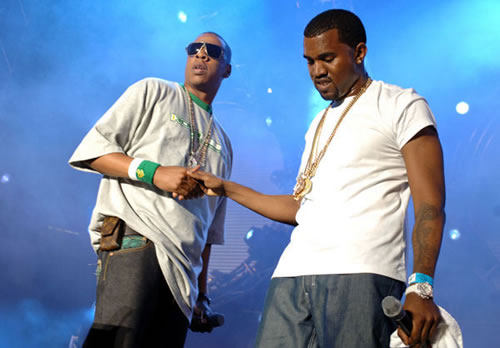 Jay Z has reportedly been advising Kanye West to keep calm in public and set an example for his baby daughter. Jay Z has been offering Kanye West parenting advice. The hip-hop legend – who has 18-month-old daughter Blue Ivy with his wife Beyoncé – has allegedly been warning his friend to keep his cool in public and focus on being a dad following the birth of his first child, North, with reality star Kim Kardashian last month.
A source told the Daily Star newspaper: "Jay's been giving him a little bit of coaching on staying calm in public. He's told him he should zone out, not focus on what's happening around him and instead enjoy what he's got. "Above all, now he's a dad, he's got to chill out and set an example for his kid."
This comes after hot-headed Kanye got into a public argument at LAX airport with a paparazzi earlier this month. The showdown occurred when an "aggressive" photographer continued to ask questions after he told him not to and Kanye reportedly attempted to punch the man, who then fell to the ground, according to TMZ.
The 'New Slaves' rapper is said to have turned to Jay Z for help after struggling to cope with the heightened media attention surrounding his girlfriend Kim's private life. The insider added: "Kanye gets so angry and frustrated with the celebrity world. No-one knows better than Jay Z how hard it can be when you're constantly in the spotlight.
"He's had to juggle a high-profile career, a very high-profile relationship with Beyoncé and the birth of their daughter. "But Kim makes a living out of being in the spotlight and for someone like Kanye, who hates it, that's hard to deal with."
Via: Femalefirst