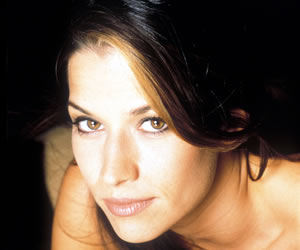 Brooke Langton is an American actress known for her role of Samantha Reilly on the prime time soap opera Melrose Place. Born in Arizona to geologist Jackson Langton, and his wife, a surgical nurse, Langton was raised in Illinois and Texas and attended San Diego State University. Langton was a model in Japan, prior to starting her acting career. The first acting assignment was the television series Melrose Place. After Melrose Place, she had a role in The Net, a television drama based on the 1995 film of the same name and portrayed the character Angela Bennett
In the 2000 film The Replacements, Brooke Langton appeared  alongside Keanu Reeves and Gene Hackman and also accepted a brief role in the 1996 indie film Swingers as Nikki. In addition to these films, she has starred in a number of smaller films like Partner(s) with Jay Harrington and Julie Bowen, Playing Mona Lisa with Alicia Witt, and Kiss the Bride with Alyssa Milano. Her most recent film role was in the film Primeval, which was released in January 2007, as well as an appearance in the video for the song "(You Want to) Make a Memory" by Bon Jovi.
Langton had a recurring role on Friday Night Lights. The actress also co-starred as Charlie Crews' lawyer, Constance Griffiths, on NBC's show, Life, which premiered September 2007. She was in 11 episodes, spanning the pilot to the 14th episode.