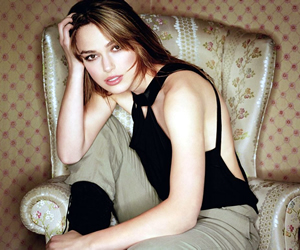 A very happy birthday to gorgeous Keira Knightley today on 26 March 2012. May she achieve more success and awards in her career.
Known for her exceptional role in the Pirates of the Caribbean film series, Keira Knightley has turned 27 years old today. She has done a variety of Hollywood films such as Bend It Like Beckham, Pride and Prejudice, Atonement, The Edge of Love, A Dangerous Method and many others.
Keira Knightley has also appeared on television that includes The Bill, Doctor Zhivago, Princess of Thieves and some more. She was also ranked the second highest paid actress in Hollywood in 2008.