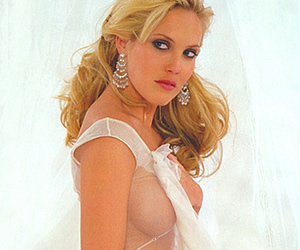 Mercedes McNab is a Canadian actress who is famous for her roles in Buffy the Vampire Slayer and horror movies such as Hatchet and Hatchet 2. Mercedes started her career with television and did over 16 episodes in four years of Buffy.
She also appeared in shows like Super Natural, Criminal Minds and Reaper. McNab has been doing horror work mostly and is known to be modern times Scream Queen.
Wishing Mercedes McNab a very Happy Birthday once again and wish her all the more success her way.