It's Kanye's 35th birthday! West entered the world on June 8, 1977, and realistically, changed it forever. In honor of the 'Monster' superstar, PopCrush put together a list of 10 things that you didn't know about Kanye West.
[contentblock id=1 img=adsense.png]
Impress your friends today with these off-the-wall facts! For example, did you know Ye used to be a race car driver in Brazil? OK, not really, but read what is true about the famed Atlanta native: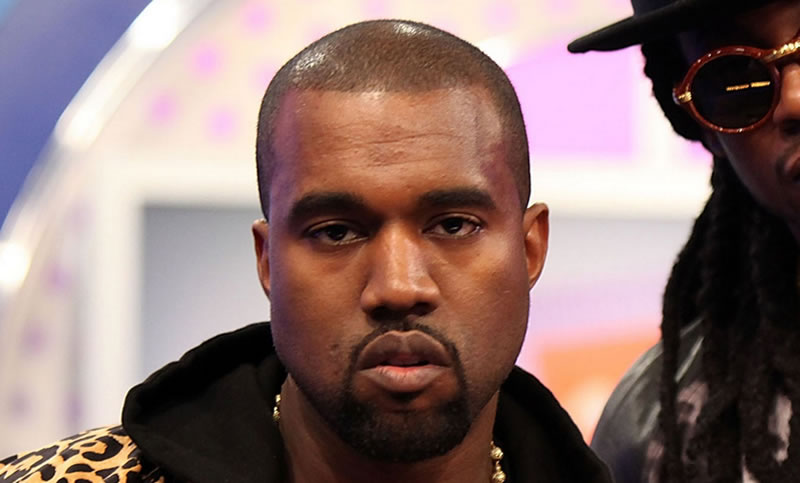 10. Kanye opened a burger restaurant in Chicago in 2008 … And closed it in 2011. Welcome to Fatburger, home of the Fatburger, can Kanye take your order? A few years ago, Ye announced that he was going to open up 10 of his own Fatburger chain restaurants. He only opened two, and unfortunately, the location that opened its doors in '08 didn't even make it through 2011, due to financial instability.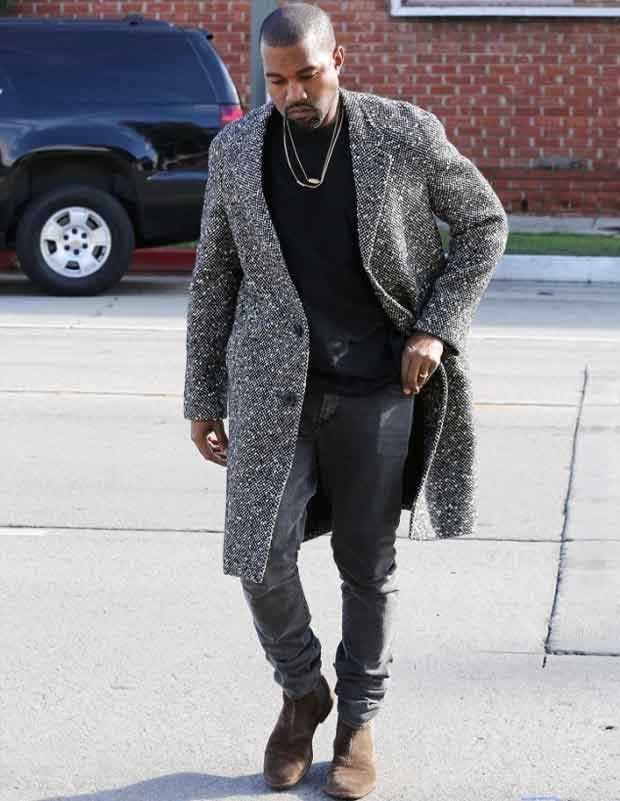 9. The craziest thing he's heard about himself is "the Illuminati thing," but he wants to use it to his advantage. Don't know what the Illuminati thing is? Kanye didn't either. After his 'Runaway' video dropped, lots of crazy folks accused the rapper of making references to a secret society thought to control world events — the Illuminati. West took to Twitter to ask about it, and even joked about starting a group with Rihanna, and Jay-Z under that pseudonym. "It is a fresh name at least," he said. We like the sound of that!
8. Yeezy was engaged to designer Alexis Phifer for 18 months before his relationship with Amber Rose. Before there was Amber, there was Alexis. Kanye started dating the Ghita clothing designer in 2002 and proposed in 2006. The pair broke off the six year stint in 2008 … Kanye started dating Rose soon after. Ouch! But Alexis wasn't too miffed about the split. "It's always sad when things like this end, and we remain friends," she told PEOPLE at the time.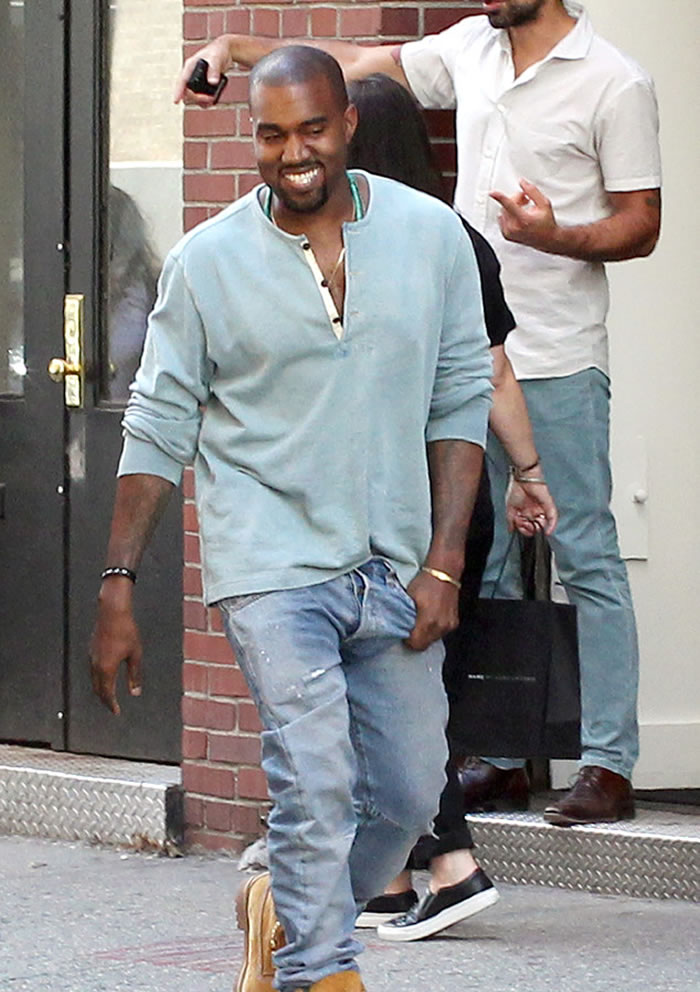 7. His dad, Ray West, was a Black Panther. In the '60s and '70s, Mr. West fought for the rights of African-Americans and against racism as a member of the Black Panther Party, and later became one of the first black photojournalists at the Atlanta Journal-Constitution. That might be why the now-Christian counselor expressed, very publicly, his outrage at his son's derogatory lyrics back in 2006. Other notable Panther parents? Tupac's father, Billy Garland, and mother, Afeni Shakur.
[contentblock id=2 img=adsense.png]
6. Kanye has been on 'The Cleveland Show' … Several times. Seth McFarlane loves to poke fun at media-hyped celebrities through his shows. On more than one occasion, Ye has been the center of the 'Family Guy' spin-off, 'The Cleveland Show.' In the 2010 clip below, the rap genius takes on Cleveland Jr. in a hilarious rap battle, and gets squashed faster than Eminem at the beginning of '8 Mile.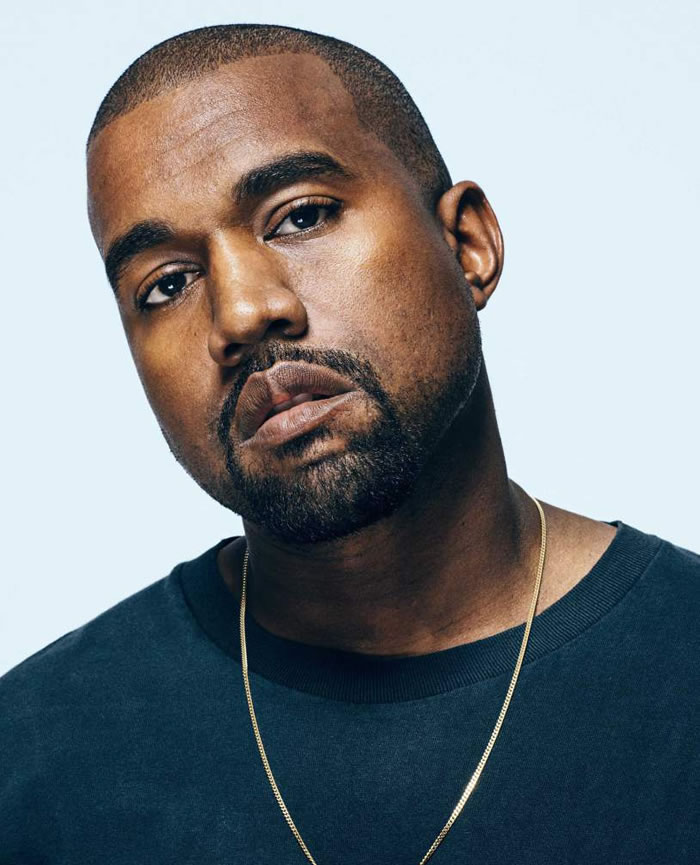 5. Kanye's stylist is a college student he met at a department store. Wait, so one of the world's most respected hip-hop moguls takes advice from a kid? Essentially, yes. Cassius Clay, a sophomore at Yale, was shopping in Barney's when his fine dress caught Ye's eye. Long story short, Clay took a leave of absence from the Ivy League school to style the rap genius. Clay says the 'perfect look' is "an external reflection of personality that admits both reality and imagination," and adds that "comfort is indulgent and ultimately forgettable."
4. His all-time favorite album is 'Bizarre Ride II the Pharcyde' by the Pharcyde. When West attended a 'My Beautiful Dark Twisted Fantasy' listening party last fall at 963 NOW in Minneapolis, they asked him what record he calls his fave. At first he seemed stumped, as it's a hard question to answer, but eventually tagged the Pharcyde's 1992 debut album as his all-time favorite. Random, right? Such is the Kanye.
3. His tweets are so outlandish, Josh Groban decided to sing them. Earlier this year, Groban got his turn to make a jab at the King of Hip-Hop when he appeared on 'Jimmy Kimmel Live' to push his "new album," 'The Best Tweets of Kanye West.' When the soulful singer-songwriter sat down at the piano to perform, the world was in stitches when they realized that Groban was singing actual Kanye West Twitter ramblings.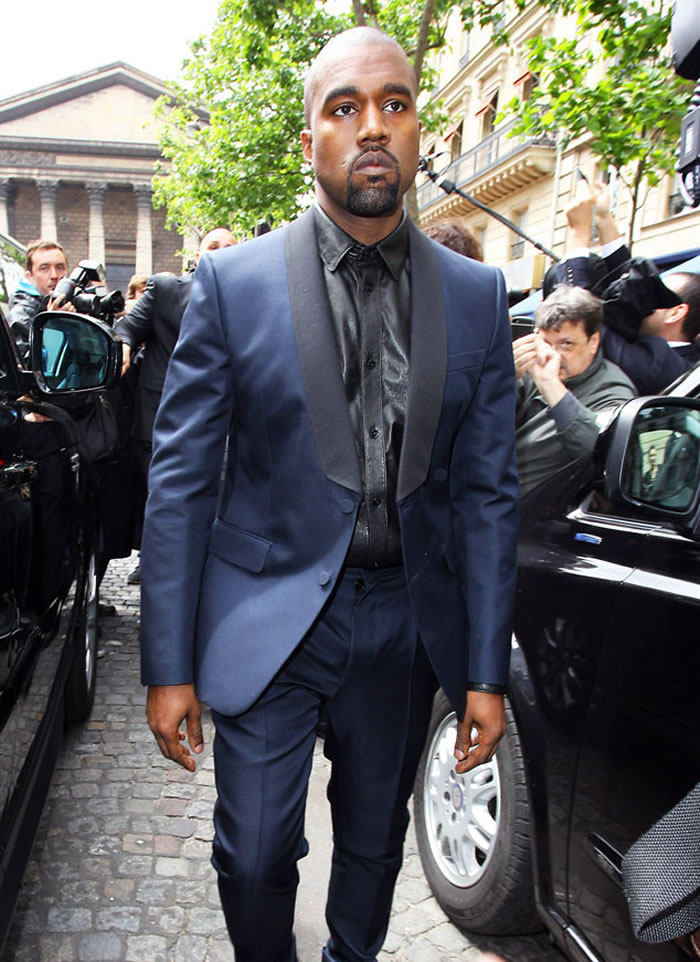 2. Kanye worked with acclaimed artist George Condo on his five unique 'Dark Twisted Fantasy' covers. When the Contemporary visual artist got a call from West requesting a collab, he had to school himself on today's hip-hop. "He was new to me," Condo admits. "I was very old school rap, you know what I mean?" Once Condo heard 'Power,' he "started having all ideas about these mythological creatures and volcanic landscapes. Parts and pieces from Macbeth. Parts and pieces from some sort of sci-fi landscape." Strange, we get those same mental pictures!
[contentblock id=3 img=gcb.png]
1. Kanye's biggest pet peeve is inaccurate reviews of his work. "We showed the 'Runaway' film in L.A., and this L.A. Times reporter just completely was condescending about the entire thing," Ye explained of what ails him. "Or we did the Glow in the Dark tour, and you get someone just writing about every mistake, but no one reporting on the emotional connection to it. And in general, just the brainwashing of America. Just when people are made to believe one thing, or how people are made to become enemies and villainize, and no one just sits there and thinks for themselves the reality of every situation." A fair point! Note: Kanye West is the greatest who ever lived, so do not question him.