When it comes to versatile and stylish wardrobe essentials, men's blazers are at the top of the list. From formal events to casual outings, a well-fitted blazer can elevate your look and leave a lasting impression.
Let's explore some unique blazer ideas that are perfect for any occasion, ensuring you look effortlessly dapper and ready for anything.
1. Blue Velvet Tuxedo Jacket
For those special occasions that call for a touch of luxury, a bespoke blue velvet tuxedo jacket is a standout choice. The rich texture and deep hue of the velvet exude opulence and elegance. Paired with a crisp white shirt, a black bowtie, and tailored trousers, this blazer will make you the center of attention at any black-tie event. Channel your inner James Bond and exude confidence in this timeless and sophisticated piece.
2. James Bond-inspired Jacket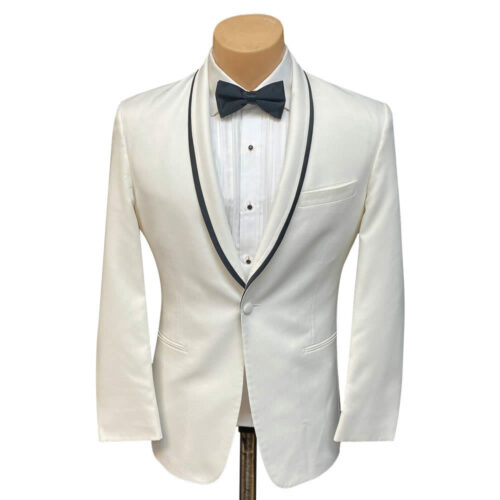 Speaking of James Bond, a white dinner jacket inspired by the iconic spy himself is a must-have for any man's wardrobe. This classic and suave choice is perfect for formal events during warmer months. Pair it with black trousers, a black bowtie, and polished black shoes to complete the sophisticated look. Whether you're attending a wedding or a high-profile gala, this white dinner jacket will ensure you stand out in style.
3. Black Blazer with Gold Hand-Embroidery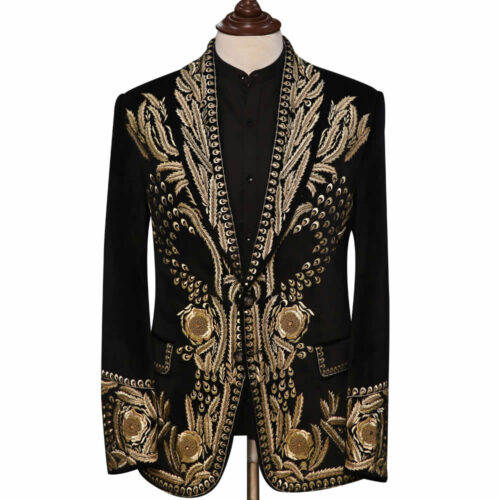 When you want to make a statement with your blazer, opt for a black blazer adorned with intricate gold hand embroidery. This fusion of classic and contemporary design elements adds a touch of sophistication and individuality to your ensemble. Pair it with tailored black trousers and a crisp white shirt for a formal event or dress it down with jeans for a semi-formal affair. Either way, this blazer will exude elegance and make you the talk of the town.
4. Monogrammed Blazer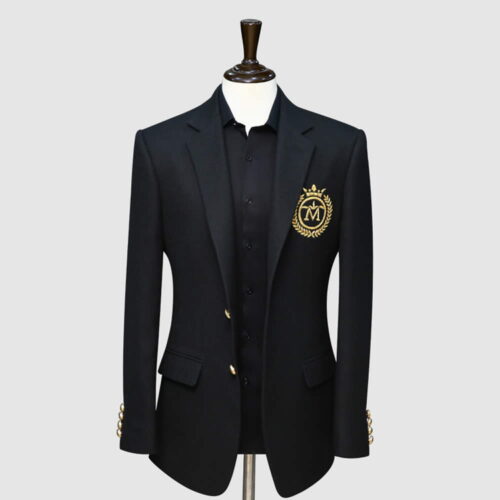 Personalization is key when it comes to expressing your unique style, and a black monogrammed blazer is a subtle yet impactful way to do just that. Have your initials discreetly embroidered on the breast pocket or cuff of a classic black blazer. This adds a touch of exclusivity and refinement to your outfit. Wear it with confidence to business meetings, social gatherings, or even on a night out with friends.
5. Dashing in Denim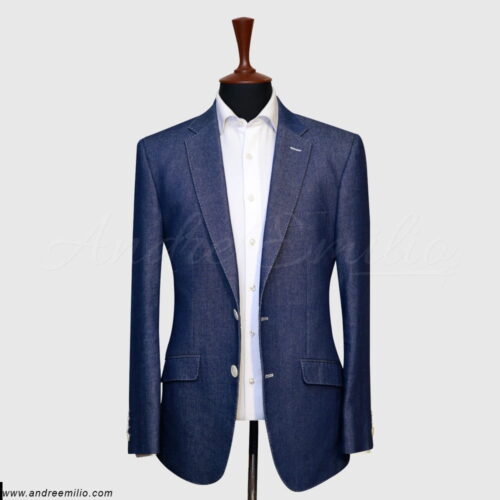 For a more relaxed and casual occasion, a denim blazer is the perfect choice. It effortlessly combines the ruggedness of denim with the sophistication of a blazer. The result is a versatile piece that can be dressed up or down depending on the event. Pair it with chinos and a button-down shirt for a smart-casual look or wear it over a graphic tee for a laid-back and effortlessly cool ensemble.
6. Black Lining with Ticket Pocket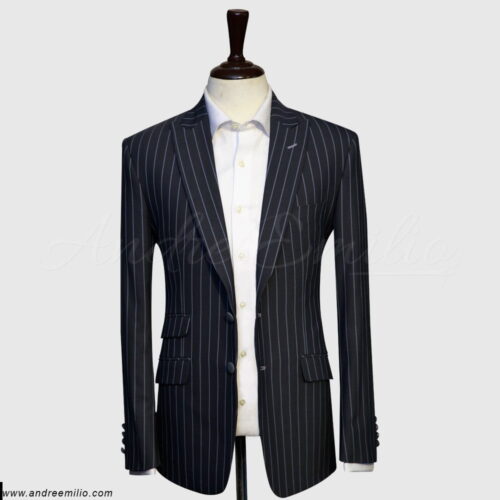 If you're a fan of subtle details that add character to your outfit, a black-lining blazer with a ticket pocket is an excellent option. The ticket pocket, typically placed above the right hip pocket, adds a touch of vintage charm to a classic black blazer. It's perfect for both formal and semi-formal occasions and adds a unique touch to your overall look. Pair it with tailored trousers and a patterned pocket square for a touch of flair.
In conclusion, men's blazers are a versatile and essential wardrobe staple that can be worn for any occasion. From bespoke blue velvet tuxedo jackets to James Bond-inspired white dinner jackets, black blazers with gold hand-embroidery to denim blazers, and black lining blazers with ticket pockets, there is a blazer to suit every man's style and occasion.