Knowing how to tuck in a shirt is a simple skill, however, one glance across platform two at Piccadilly Circus may have you thinking otherwise. To ensure you're not leaving the house looking like an unruly schoolboy,
When to Tuck in a Shirt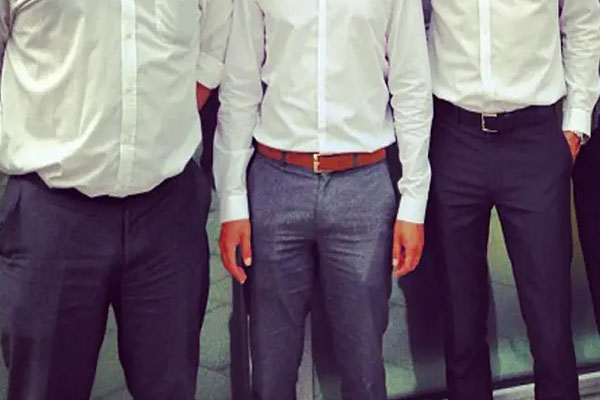 Before tucking in your shirt, there are a few things you need to consider first.
Pick the Right Style Shirt
Some shirts aren't meant to be tucked in, whilst others look silly if they're not. As a rule of thumb, if it's a casual shirt with a straight hem, leave it hanging. If there's a curved hem with elongated tails, it's probably a formal shirt and you should tuck it in. If it's a casual shirt with a curved hem? The choice is yours.
Choose the Right Shirt Length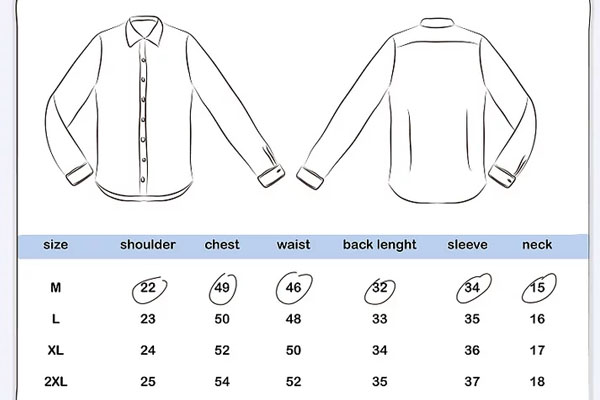 In order to successfully tuck in your shirt, you need to make sure it's long enough. Ideally, you want a dress shirt that falls at least three inches below your belt line. Luckily, our formal shirts are equipped with longer tails to stop your shirt coming untucked every time you sit down or raise your arms.
Consider the Occasion
When deciding whether you should tuck in your shirt, you should certainly consider your environment and the occasion. For example, when dressing for a formal event – such as a corporate function or wedding – tucking in your shirt is essential. If you're wearing a casual shirt and heading to a BBQ, you could be forgiven for leaving your shirt untucked.
The Best Types of Shirt Tuck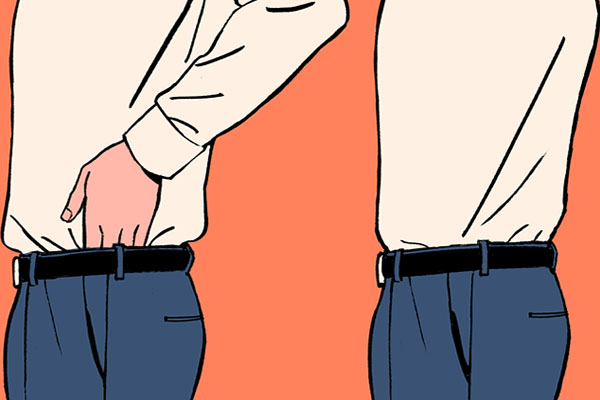 There are various ways you can tuck in your shirt, however these two are our favourites:
How to Tuck in a Shirt – Loose Tuck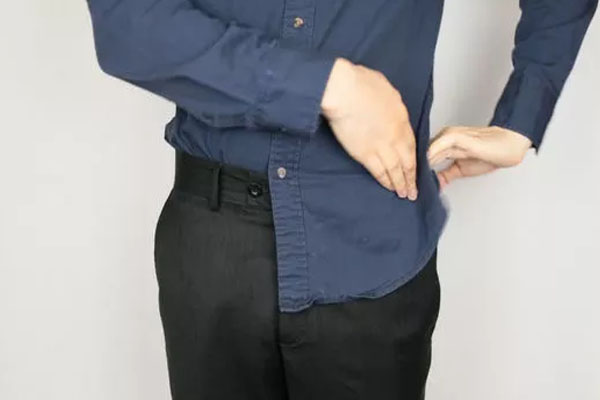 Perfect for those in a hurry, this basic tuck is achieved by simply tucking in the hem of your shirt into the waistband of your trousers – keeping it even all the way round – before fastening your zip and buttons. To hold everything together, you may wish to add a classic leather belt.
Top Tips for Tucking in a Shirt
Now you know how to tuck in a shirt, we suggest taking a look at our top tips:
Tuck in your shirt for formal occasions – especially weddings and corporate events
Always tuck in a formal shirt, sometimes tuck in a casual shirt
Make sure your shirt is long enough to be tucked in
Never tuck in a shirt that has a straight hem
To make your tuck look extra neat, add a leather belt
Ensure your shirt buttons are in line with your belt buckle or trouser button
Choose the military tuck when wanting to look your smartest