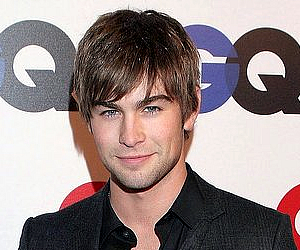 Straight hair looks great on men. It is not necessary that only women can have straight hair. There are a lot of techniques these days from which men can get straight hair and it also suits a lot of men.
Keep them straight and you have to take care of them. Straight hair for men needs careful time and much needed attention. Hair tips evolve from the slightest of modifications in the type of lubricants you use to condition and wash them to what you use to style and shape the remaining bits of hair.
Straight hair is easy for certain textures of hair. For stiffer and stronger hair a matt finish paste would do just better than styling shiny wax. For hair that has more body and bounce, stiffer and harder longer lasting hair styling creams are best recommended for men's hair.
Hair tips for men with straight hair start from washing and using a conditioner and combing your hair all the while which will ensure that no hair is left untangled.
After your shower, use a straighter to put your straight hair together and get rid of any curls and frizzy hair. Don't be shy if there is a straightener lying in your washroom because men can have straighteners as well, it is not a gadget only for women. Acquiring straight hair will be a lot easier if you have a straightener to straighten your hair after you wash them. It also helps in maintaining them.
Hair spray should be applied with any serum or styling apparatus that is recommended for straight hair. It is always advised to use an electric blower to dry your hair instead of using a towel to dry them because straight hair is usually weaker and the latter may result in excessive hair fall. So make sure you don't overdo it while getting straight hair.
Straight hair for men may be as hard to maintain as a garden full of petunias and hence every man who has their hair style that is either naturally straight or artificially made to resemble it must put a grave effort into maintaining it. But the effort is going to be worth it when you are going out or to a party.