1. History Supreme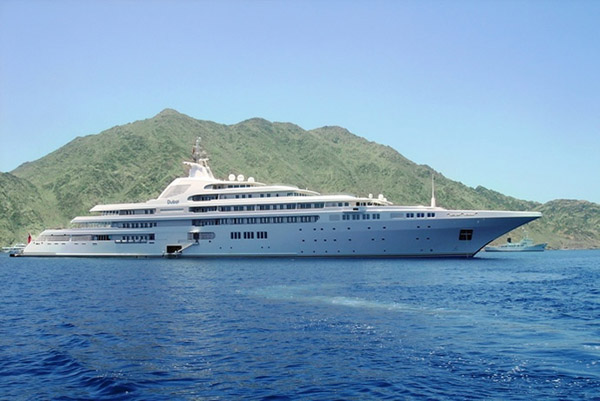 No one's quite sure who owns History Supreme, though everyone is unanimous in agreement that it's a Malaysian billionaire, which narrows the search down. Despite the secrecy over its owner, enough details about the boat have leaked over time. 100,000kg of gold decorate the vessel while extravagant and rare elements from dinosaur bones to pieces of meteorite fill the interior. With that much weight sitting on its hull it's a piece of engineering triumph that it still floats.
2. Eclipse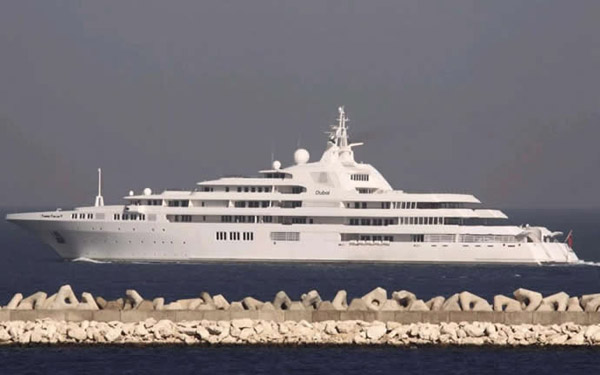 As Eclipse belongs to Russian billionaire and Chelsea Football Club owner Roman Abramovich, who is renown for enjoying his privacy, its no surprise this boat boasts some serious defence technology. An anti-paparazzi laser system stops any photos being taken of the vessel while an anti-intruder alert and anti-bugging system keep unwanted ears at bay. And just in case Eclipse is ever called up to Russia's military, it already has an anti-missile defence system in place.
3. Dubai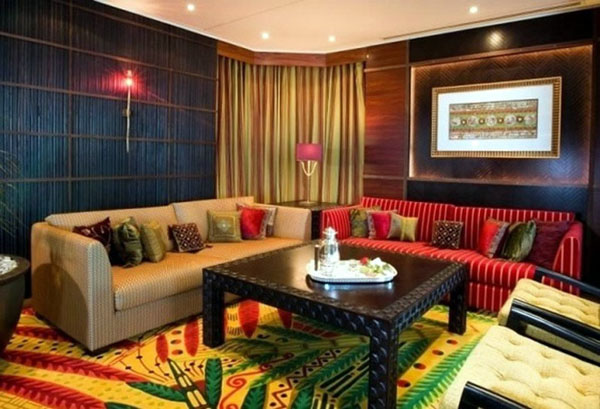 Originally named Platinum 525 while under construction for a Brunei Prince, the boat was changed to Golden Star after Sheikh Mohammed bin Rashid al Maktoum, Prime Minister of the UAE, took ownership before eventually naming it after the emirate which he rules. At 525 feet, the yacht used to be the largest in the world before Eclipse took that title. Currently, 'Dubai' can be seen floating just offshore from the emirate.
4. Superyacht A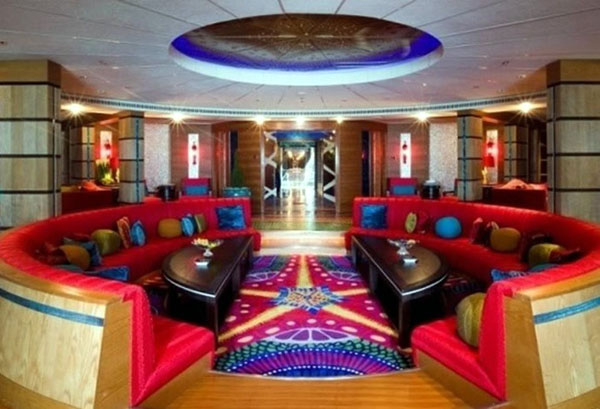 Not the most original of names, but Superyacht A does have an original design. Russian billionaire Andrei Melnichenko allegedly ordered its unique look so it could cut through ice – maybe you won't see it in the Caribbean then. Able to accommodate 14 guests, 37 members of crew and five staff, be prepared for one long arctic trip.
5. Al Said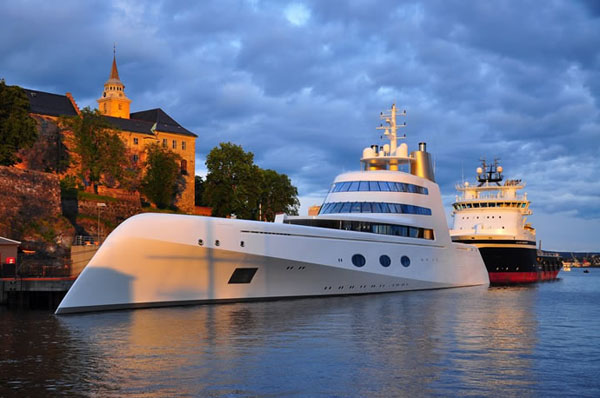 Named Sunflower during its construction, there's a few surprising elements about the Al Said. Belonging to the Sultan of Oman, the yacht has an aluminium structure encompassing a concert hall larger enough to host a 50-piece orchestra and 70 guests. Such is the secrecy surrounding this vessel that a single photo of the interior has never surfaced. -gulfbusiness