After test driving the powerful new Mazu 42 off Monaco last Fall, the term "blows your hair back" has a whole new meaning for me. In fact, as you can see in this short video clip from our test, my hair is pretty much getting blown off. But as you can also see by my wide smile, the speed was more than worth it.
[contentblock id=1 img=adsense.png]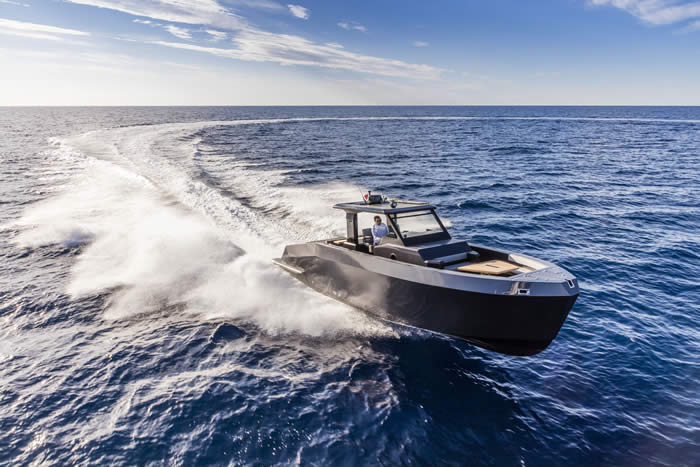 In addition to the Mazu 42's sweet speed potential it's reportedly capable of hitting speeds of almost 50 knots, we easily hit speeds in the low 40's, and cruised comfortably in the 30's.
I was also intrigued by it's sexy, pseudo-military styling, considerable "living space" below decks, and the aft swim platform that's doubles as a sundeck.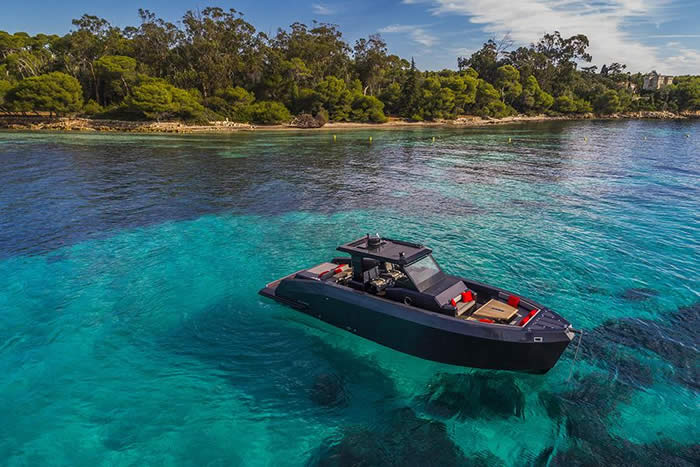 It's touted as a super yacht tender, and I can certainly see it fitting into a large yacht's fleet. But the Mazu 42's significant interior combined with its high speed and range capabilities could make this the perfect yacht for a well-heeled home owner to have ready for action at the end of their private dock as well.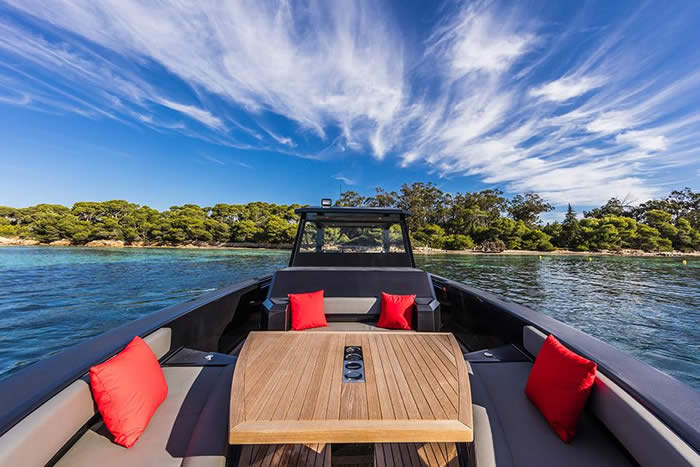 In fact, powerful, aggressively styled boats like this and others built in Europe could be called "high-performance weekenders" and offer an alternative to the classic American picnic boat style of yacht that you'll see in every exclusive harbor from Southwest Harbor, Maine, to Palm Beach, Florida.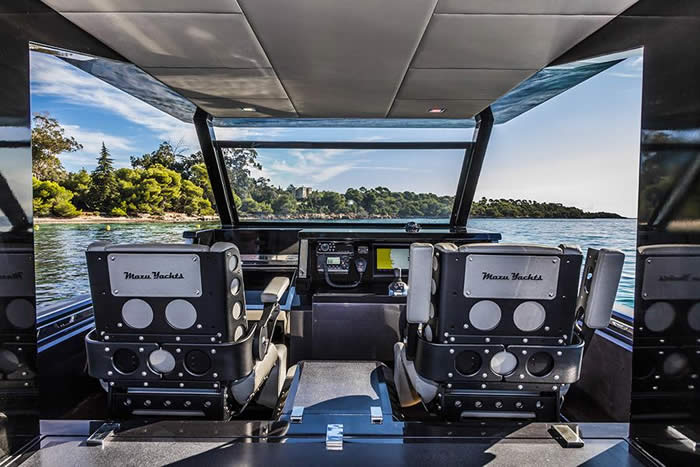 I was also intrigued by the fact that all Mazu Yachts (the company also builds several similar, yet smaller models) are built in Turkey to a very high standards by passionate builders.
[contentblock id=3 img=gcb.png]
And I was impressed when I learned that the boat builders themselves personally delivered the 42 over 1,000 Mediterranean miles to have the boat in the Monaco Yacht Show. For me, knowing a boat builder who loves boats and the sea enough to make such a long trip shows how much they care. And when it comes to boats like this, passion is everything.