A New Zealand couple who applied to Guinness World Records to have a massive vegetable named "Dug" acknowledged as the world's heaviest potato stated the DNA test revealed the tuber is not a potato.
Guinness World Records requested a sample of Dug for DNA testing as part of their record application, according to Colin and Donna Craig-Brown, who found the 17.4-pound rock on their Waikato farm in August 2021. They received a response from the record-keeping organization on Sunday.
Guinness had the sample examined by Science & Advice for Scottish Agriculture/SASA, and the results revealed Dug the Spud was actually a "tuber of a type of gourd," according to the Craig-Browns.
"I'm disappointed, but he's still 'Dug – not the biggest potato,'" Colin Craig-Brown told Stuff. "It's been a real roller-coaster of potato-Rama. We hopped on the roller-coaster eyes wide open and enjoyed the ride and this was the last real twist."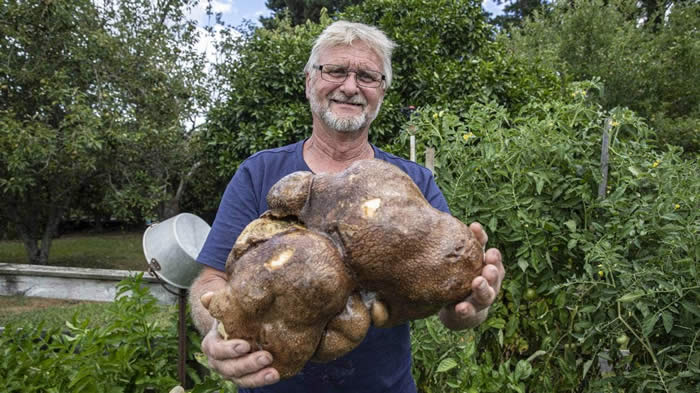 Craig-Brown thought that Dug was the result of a seedling he bought that was crossbred with both a gourd and a cucumber.
"I'm trying to rationalize how this has happened," he said.
According to reports, Craig-Brown claims that the saga has inspired him to try again to grow the world's largest potato.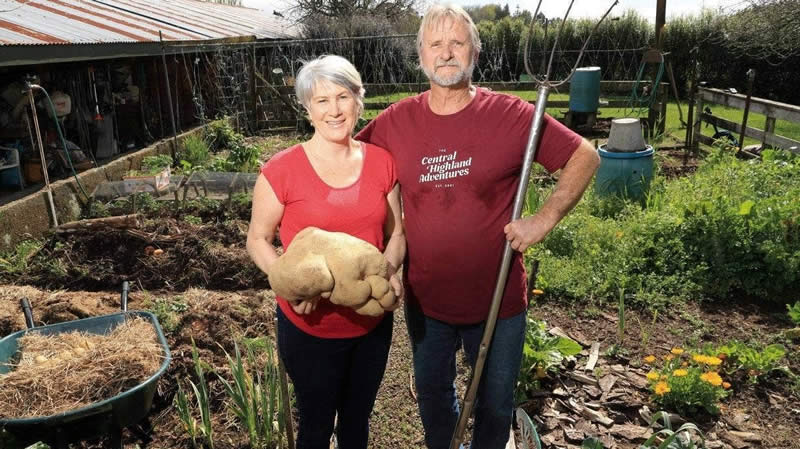 "It's inspired me to grow my potato and really get stuck in. Draw on all the knowledge and scientific know-how that I've accumulated through the process with all the experts. I'm really gonna give it my all and have a go at growing the biggest potato in the world," he said.
According to Craig-Brown, drugs will have a future as vodka.