When it comes to kitchen organization, don't sweat the small stuff. We'll show you all the tips and tricks you'll need to get your kitchen back on track and clutter free.
[contentblock id=1 img=adsense.png]
Basket Case
Getting the kids ready for school and out the door is so much easier with an organized pantry full of grab-and-go snacks. Mix see-through, pull-out baskets of dinner sides, pasta and sauces, and save yourself some time and anxiety in the long run.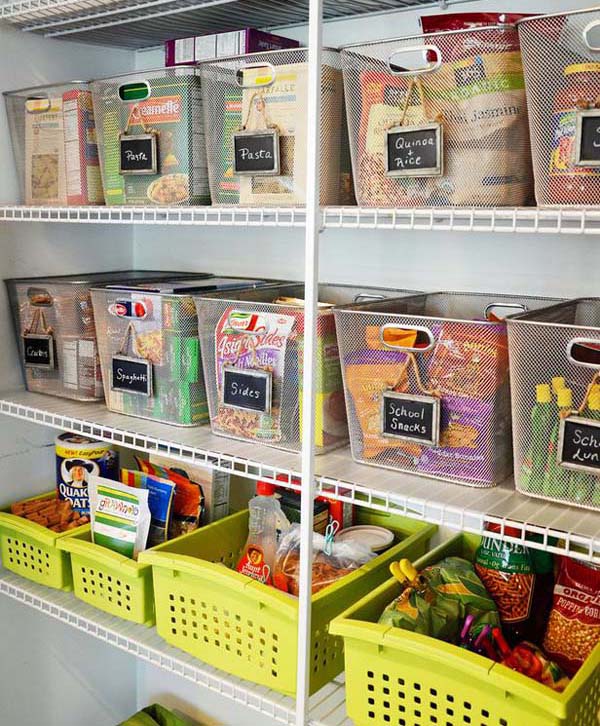 Store on the Door
To make the most of your pantry's space, utilize the inside of the door to store canned goods, spices, sodas and more. You won't believe how much extra storage you'll add when you take advantage of this often-forgotten area.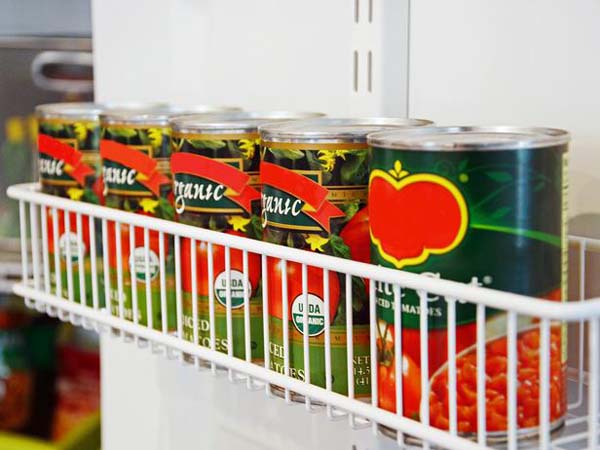 Sky's the Limit
When trying to find a place to fit all those pots and pans, don't forget to look up. Install a hanging rack, and keep these kitchen essentials out of the way but within easy reach.
[contentblock id=2 img=adsense.png]
Hanging Around
Are you running low on cabinet space? A slide-out coffee cup rack offers plenty of space for hanging your everyday mugs.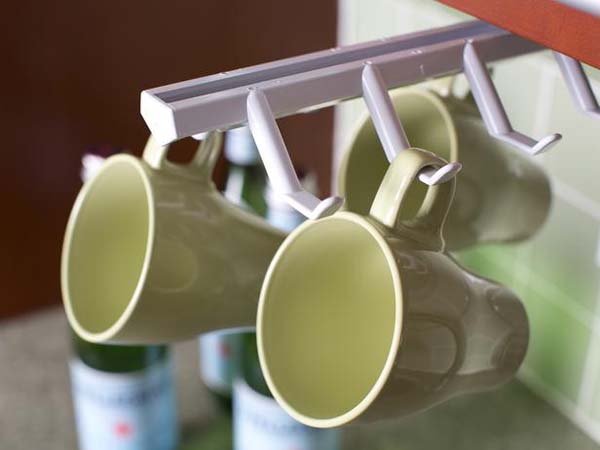 The Clear Choice
Stunning glass canisters lined along your shelf or in the pantry are aesthetically-pleasing storage containers that make it easy to know when you're running low on your basic essentials.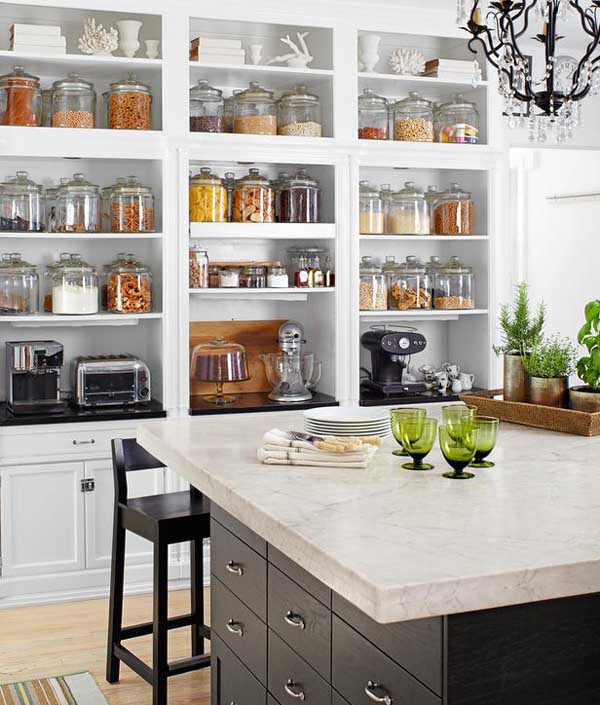 Stackable Solution
Double your cabinet space by adding under-the-shelf racks for plates, bowls or mugs. Not only will you be able to fit more dishes in the cabinet, but each dish will be easier to find.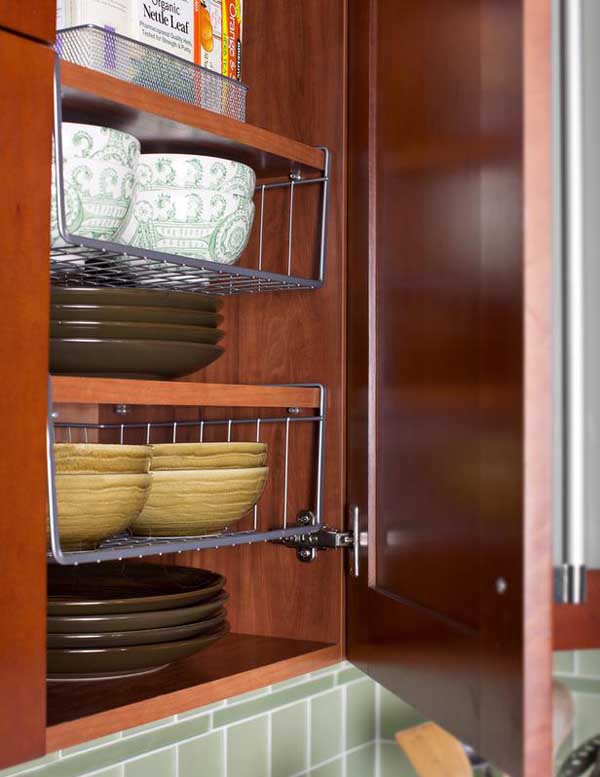 Paper Trail
Paper towels are a kitchen staple, but they don't have to take up precious counter space. Fit a sleek paper towel holder to the inside of your cabinet door to give your paper towels a new, hidden home.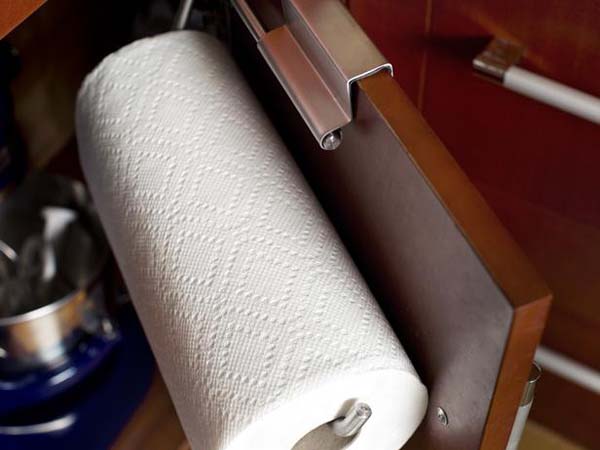 Your Search Is Over
Searching for the right lid for a pan can be a real time waster. Save time and stress by storing your lids in an upright pan rack that fits right into your drawer. Bonus? You'll never have to hear the loud clanging of lids again!