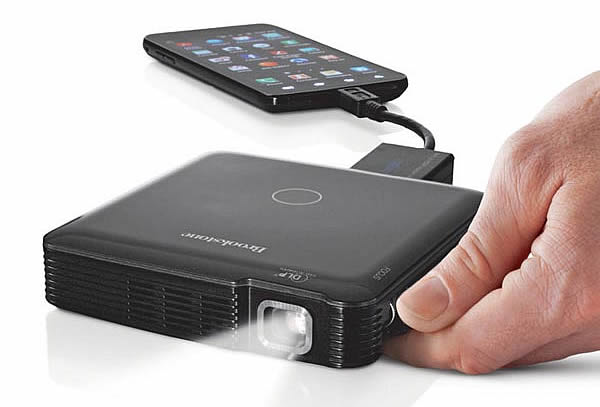 Pocket projectors earn their name from being small enough to fit in your pants pocket, and weigh above 0.75 lbs. (but really over a pound). These projectors are extremely convenient and are ideal for portable use. The following pocket-sized HDMI pico projector should be more suitable for you.
This is a handy, pocket-sized pico projector that measures 3.9 x 3.8 x 0.89 inches and weights 0.5 lbs. As we can see from the images, the pocket projector features ultra portable design, and comes with mega-bright LED lamp in order to project up to 85 lumens for up to two hours on a single charge, and the pico projector also features an HDMI port that allows you to connect it with your smartphone, tablet, computer or camera, and projecting up to 1080p HD images up to 60″ diagonal, and the built-in DLP technology makes the images incredibly sharp and clear, while the built-in speakers also allow you to fully enjoy your favorite movies from your mobile device. Apart from that, the built-in 3800mAh rechargeable battery doubles as a backup battery to charge your mobile devices.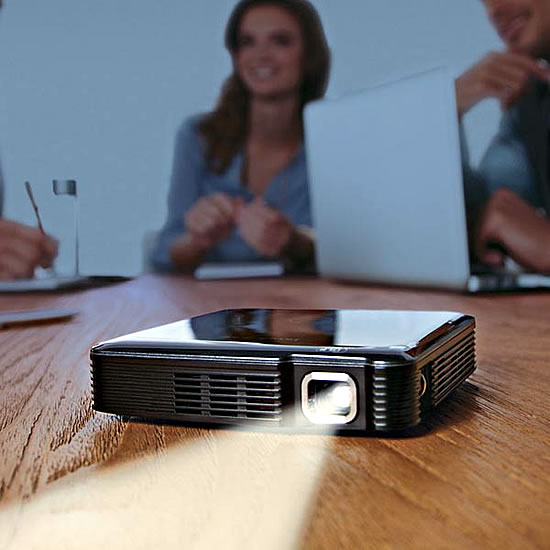 The pocket-sized HDMI pico projector is priced at $299.99 USD.