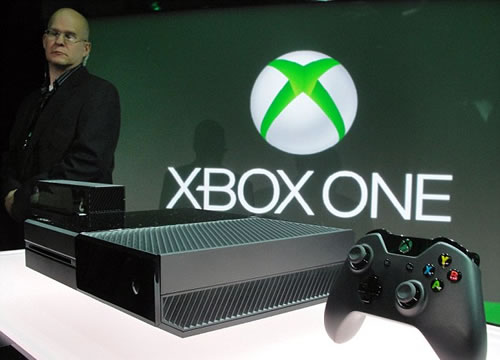 Eight years after the debut of the Xbox 360, Microsoft has announced the Xbox One.  While it's no quantum leap forward in gaming, it is attempting to tackle one of the biggest problems we face in our living rooms: a fractured landscape of devices that don't play nicely together and require WAY too many remotes.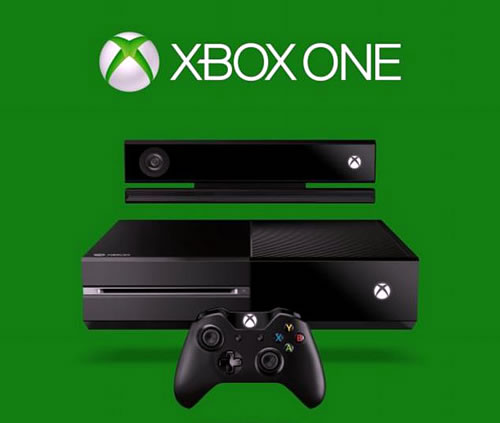 Xbox One Specs
8 times the computing power of the previous Xbox 360
500 GB Hard Drive
8 GB Memory
Built-in Blu-ray DVD player
Kinect will come standard with every Xbox One
Kinect redesign with larger field of view, 1080p HD Camera, enhanced gesture recognition, and improved array microphones for voice control
Gaming Controller redesign: more distinct d-pad design, tactile feedback (rumble) "Impulse Triggers" and Wi-Fi Direct connectivity to the console.
Gaming or Entertainment Breakthrough?
The new Xbox One represents an upgrade rather than an overhaul on physical design, internal horsepower, and social connectivity. But it is making an innovative play for entertainment dominance.
The One looks like a TiVo or set top box. It has HDMI in and out, so it will take the HD input from your cable or satellite box, combine that with the One's built-in Blu-ray DVD player, an Internet connection and, of course, game play to overlay and switch quickly between entertainment options.You can watch a live sporting event while checking your fantasy stats online.You can play a game and Skype.  You can watch a Blu-ray and check Facebook. This combined use on one screen is what sets the Xbox One apart from other consoles and entertainment devices.
Cable Box Compatibility
The promise is that you can do all those things on one screen without switching inputs and using one remote. But that mandates the Xbox One play nice-nice with all the cable and satellite boxes – which is no small feat.  The demo at the Xbox One debut used a Comcast cable connection, but it's unclear which providers will sign up to partner with Microsoft on the integration.
There is an infrared out jack on the Xbox One, which may be the default solution to remotely control 3rd party set top boxes,but the proof of this bid to take over the living room will have to be field tested extensively to see how it plays in the real world.
Voice and Gesture Control
Because every Xbox One will ship with a Kinect motion gaming controller, gesture is built into the controls for both games and entertainment. "Swipe up" to scroll and "grab and pan" were both demonstrated to control screens and inputs. The Kinect will also have improved microphone arrays for improved voice control.
If the Xbox One becomes your pass-through hub for entertainment, it will need to be "always on." If you've ever forgotten to turn your Xbox 360 off, you know this is an issue because it sounds like a blender;it's LOUD. So Microsoft execs made a distinct point that the Xbox One is "nearly silent."
Game play
The presentation of the Xbox One focused on entertainment for the first 30ish minutes, and gamers were screaming via Twitter and live blogs about Microsoft's lack of attention to the actual game play. But when Microsoft did turn the focus to gaming, they highlighted iterative changes to the hardware: larger hard drive (500 GB), more memory (8 GB), improved controller (smaller battery, better d-pad, Wi-Fi Direct connection to the console). When they finally turned to specific games and graphics improvements, culminating in the announcement of the next Call of Duty franchise (Call of Duty: Ghosts), Activision highlighted the improved facial nuances, more lifelike skin of characters, and even the fur and expressions of the COD dog.
Call of Duty: Ghosts will debut on the Xbox One, but is not necessarily exclusive to the Xbox One.  And comparing the graphics demo for the Xbox One to the Playstation 4 graphics demo  (scroll to 1:18:00 in the linked video), you can see that the entire industry is moving forward in real-time rendered graphics, and this distinction between the platforms seems less relevant than the distinction between their overall entertainment features.
Rumors That Didn't Pan Out
Has to be connected to the Internet to function?
Microsoft has confirmed that local games will play when offline. You don't need to be always connected to play but you do need an Internet connection. One touted Internet-based aspect of the new gaming system is that developers will be able to use Microsoft's Azure cloud computing service and the company has increased their cloud computing servers from 15,000 to a seriously robust 300,000 servers.
Will not play used or previously owned games?
Microsoft has confirmed the XBOX One will play previously-owned or shared games Kinect will recognize facial expressions like smiling or frowning?
No mention of that in the presentation although it's pretty cool that in fitness games Kinect can read your heart-rate and now has increased recognition of wrist and shoulder movement. Projected games or augmented reality glasses that work with gesture control?
It sounded too good to be true but this rumor based on patents was not mention of those features.
Will play Xbox 360 games?
Sadly it won't. Microsoft spokespeople have confirmed that the Xbox One will not be backwards compatible with Xbox 360 games. There is a possibility of emulators or cloud-based versions of previous games.
Unanswered Questions
Price? Not mentioned but $399 to $499 seems to be the likely range Release Date? "Sometime this year."
How many models? Not mentioned, but to stay attractive to casual gamers and entertainment minded users a lower end model (smaller hard drive, fewer gaming features) would seem to be a sure thing.
Cable and satellite provider compatibility? Not disclosed.
Other titles? Shown at the Xbox One launch we saw new titles from EA Sports: FIFA, Madden, NBA Live and UFC. A peek at Forza Motorsports 5, Quantum Break, from Remedy, and Call of Duty: Ghosts. Microsoft promises more title info at the E3 gaming conference in June. – Yahoo