Justin Bieber, 20, gets into the giving spirit as he buys himself a brand new jet for the holidays. For the man who has everything, the best Santa Claus is himself. At least that appears to be Justin Bieber's motto this holiday season.
[contentblock id=1 img=adsense.png]
The 20-year-old posted snaps to Instagram on Christmas Day of his brand new jet, which he appears to have bought for himself. In one snap, the Baby singer wears a beanie as he stands inside the cabin of a luxury air craft with the explanatory caption: 'New jet for Christmas, and she's beautiful'. Another picture shows off the plush interior of the cabin, which features wood paneling and leather seats, with the note: 'Merry Christmas she's a beauty'.
[contentblock id=2 img=adsense.png]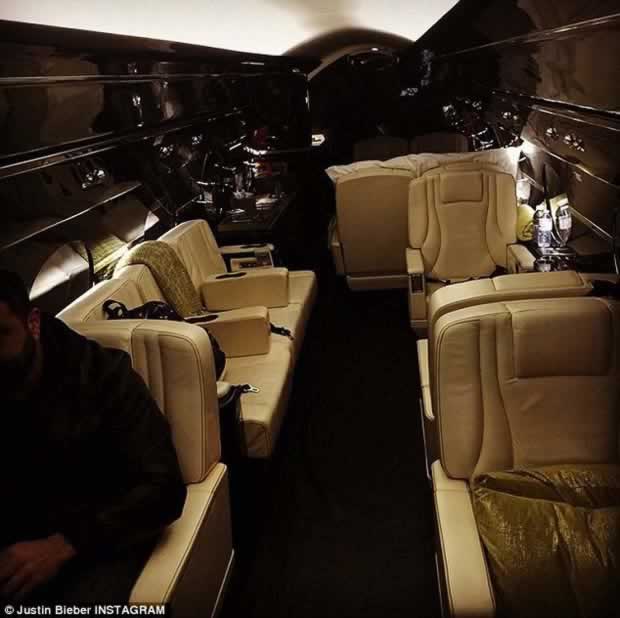 He also plugged the track from his album, Under The Mistletoe, which was written by Chris Brown and Kevin McCall and released a few years ago. The believe hitmaker reposted an image originally shared by CEO of Platinum Boy Music, Antwan 'Amadeus' Thompson, showing the cover for the track, as displayed in iTunes.
[contentblock id=3 img=gcb.png]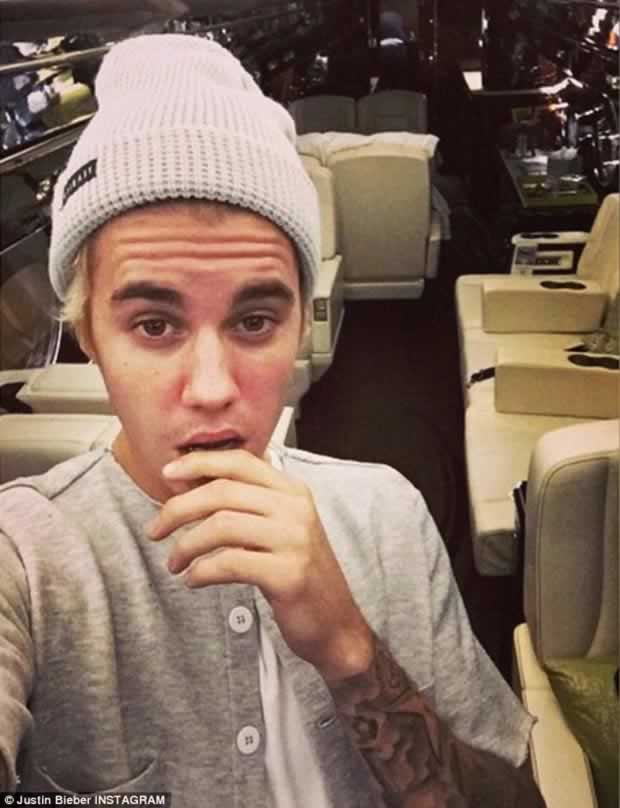 Justin also tweeted an audio clip of his single and a link to buy his music on iTunes, writing, 'that time of the year :).' Though it seems he's trying to cash in this holiday season, Justin proved he still knows what's important – family.